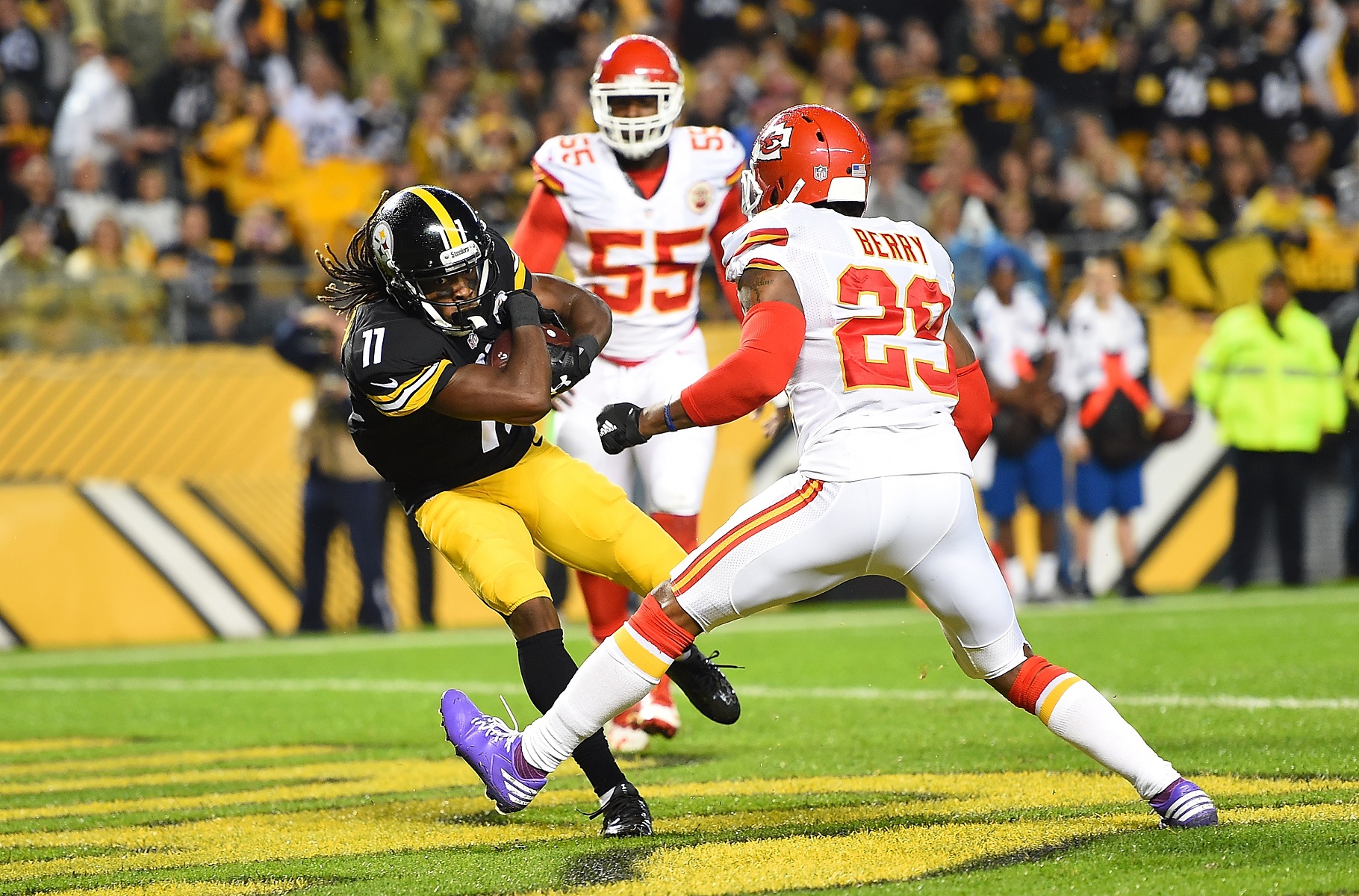 PITTSBURGH, PA - OCTOBER 02: Markus Wheaton #11 of the Pittsburgh Steelers catches a pass between Eric Berry #29 and Dee Ford #55 of the Kansas City Chiefs for a two point conversion in the first quarter during the game at Heinz Field on October 2, 2016 in Pittsburgh, Pennsylvania. (Photo by Joe Sargent/Getty Images)
Rich Campbell of the Chicago Tribune sees new Chicago Bears WR Markus Wheaton as one of three locks at the position to make the roster. Campbell also reports Wheaton will be used as a deep threat in 2017. Wheaton played in just three games last year for the Steelers due to injury.
Wheaton's biggest usage as a Steeler came in 2014 and 2015, where he played over 800 snaps each year (66.2 percent of team's snaps). In 2015, Wheaton's 47.1 percent catch rate on deep passes ranked eighth out of 45 receivers with at least 15 deep targets. He also, however, had the ninth highest drop rate in the group (20 percent).
Bears wide receivers combined last year had a drop rate of 21.2 percent on deep passes, and caught just 36.1 percent of deep targets.
WR Cameron Meredith didn't see many deep targets last year, but had the league's second-best catch rate on the small number that he did see (seven receptions on ten targets).