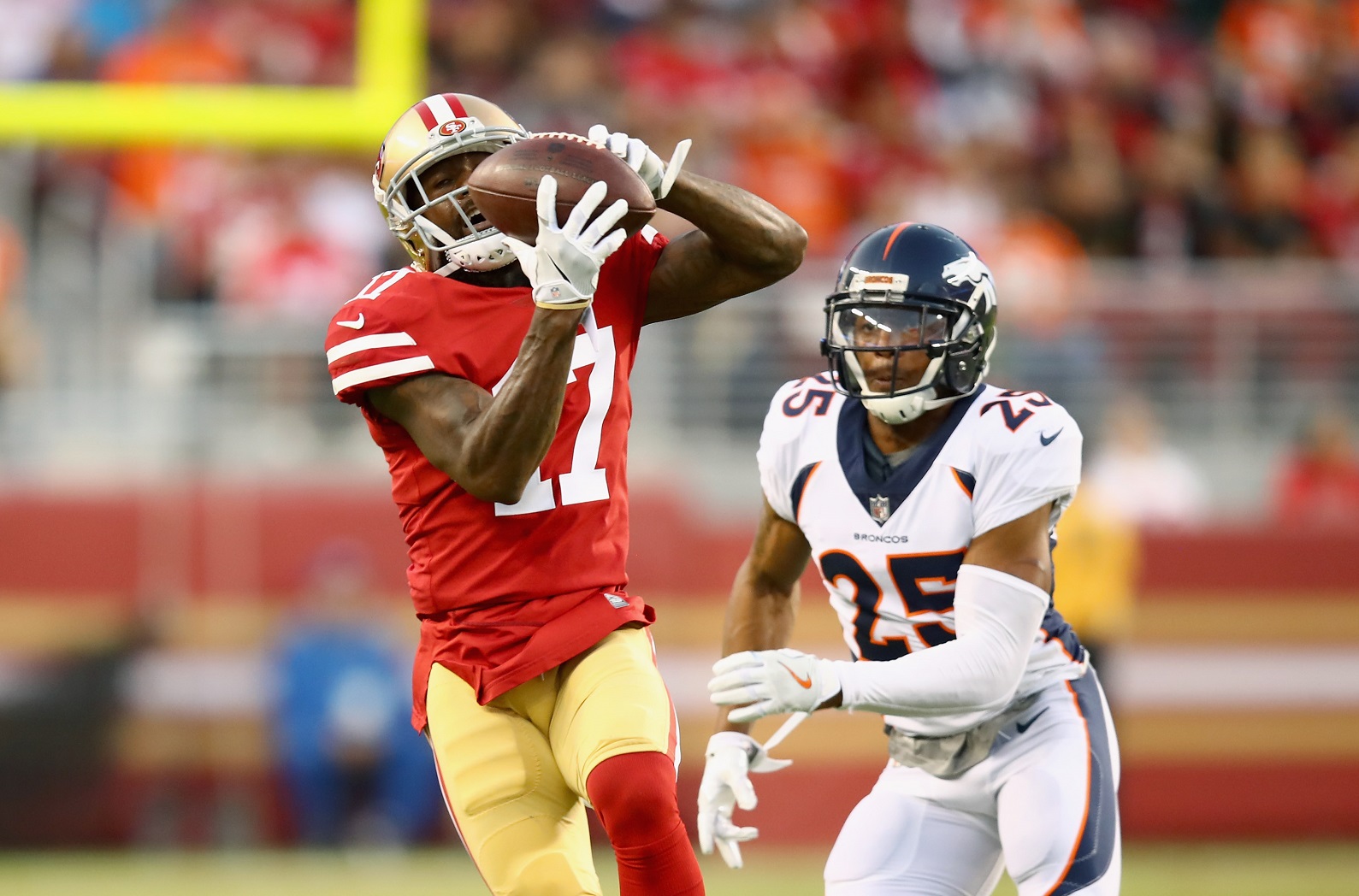 SANTA CLARA, CA - AUGUST 19: Jeremy Kerley #17 of the San Francisco 49ers catches the ball while covered by Chris Harris Jr. #25 of the Denver Broncos at Levi's Stadium on August 19, 2017 in Santa Clara, California. (Photo by Ezra Shaw/Getty Images)
According to the New York Daily News, free agent wide receiver Jeremy Kerley will visit with the New York Jets on Tuesday. This seemingly could be a welcomed reunion for both parties as the Jets have receiver needs and Kerley was drafted by the Jets, playing his first five seasons there. The San Francisco 49ers released Kerley as part of their final roster cuts.
Kerley has been a solid contributor for a majority of his career and 2016 was no exception as he earned an overall grade of 75.7, which ranked 52nd out of 115 qualifying receivers.
Carving out a career as a slot man, Kerley led the NFL in 2016 with the highest percentage of routes run from the slot at 90.6 percent. His 102 slot targets ranked first, his 627 slot yards ranked eighth and he also added three touchdowns from the slot, which tied for 10th.