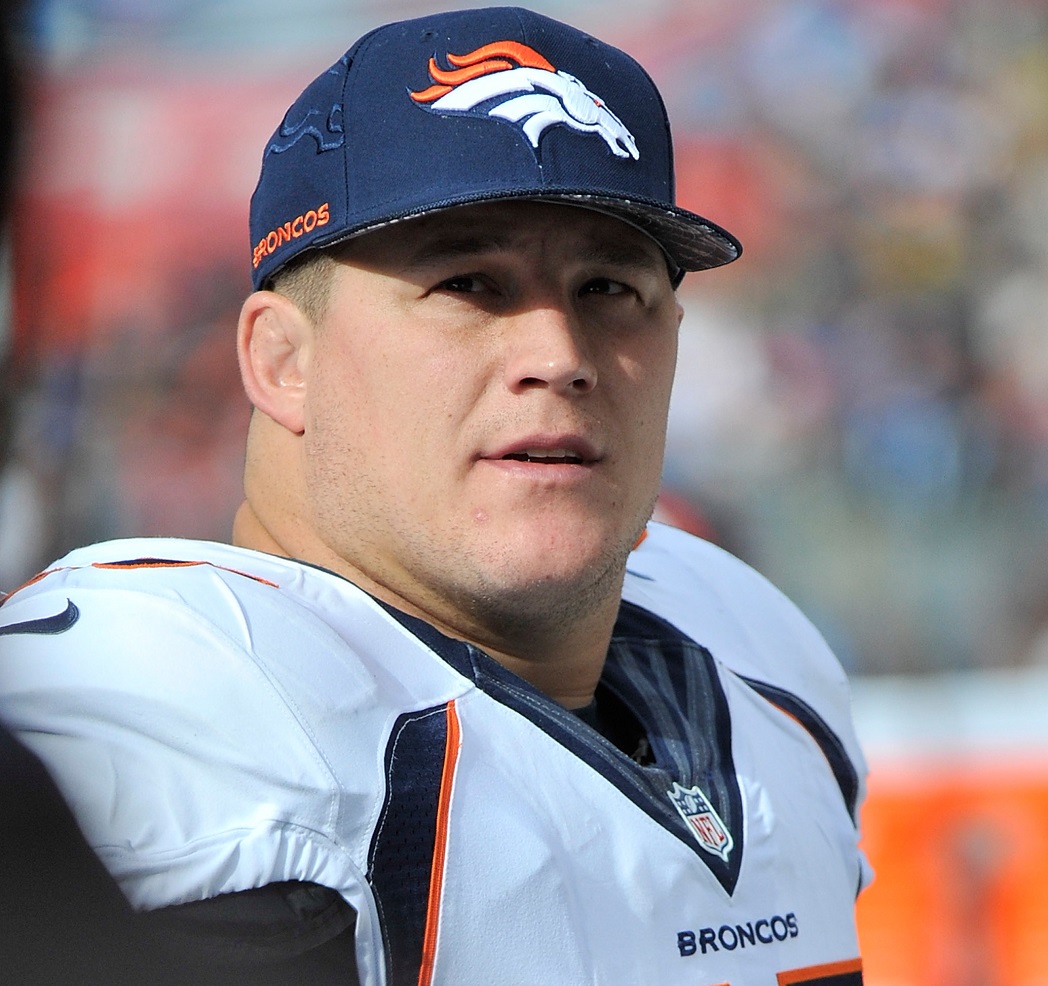 NASHVILLE, TN - DECEMBER 11: James Ferentz #53 of the Denver Broncos watches from the sideline during a game against the Tennessee Titans at Nissan Stadium on December 11, 2016 in Nashville, Tennessee. (Photo by Frederick Breedon/Getty Images)
The Patriots signed OL James Ferentz Thursday. Ferentz was originally signed as an UDFA by Houston Texans in 2014. He was waived in September of 2015, and was claimed by the Broncos. He played for Denver for two seasons before being released May 10.
Ferentz brings with him to New England a very limited regular-season resume. In 2015, he had 11 total snaps in nine games on the offensive line, and played on special teams for two games. In 2016, he played five total snaps as a center on the offensive line for Denver in five games – one snap in each game. He also played on special teams for one game.
Ferentz played over 65 percent of the total snaps in four preseason games in 2015, as well as two preseason games in 2016. His best performance came with Denver in Week 2 of the 2016 preseason against the Chicago Bears. His 81.7 game grade was the third-highest out of 140 players in that game.
Ferentz will presumably compete for snaps on special teams, and as a backup to starting center David Andrews. Andrews earned an overall grade of 79.8 last season, and has been outperforming his undrafted status since the Patriots signed him in 2015.