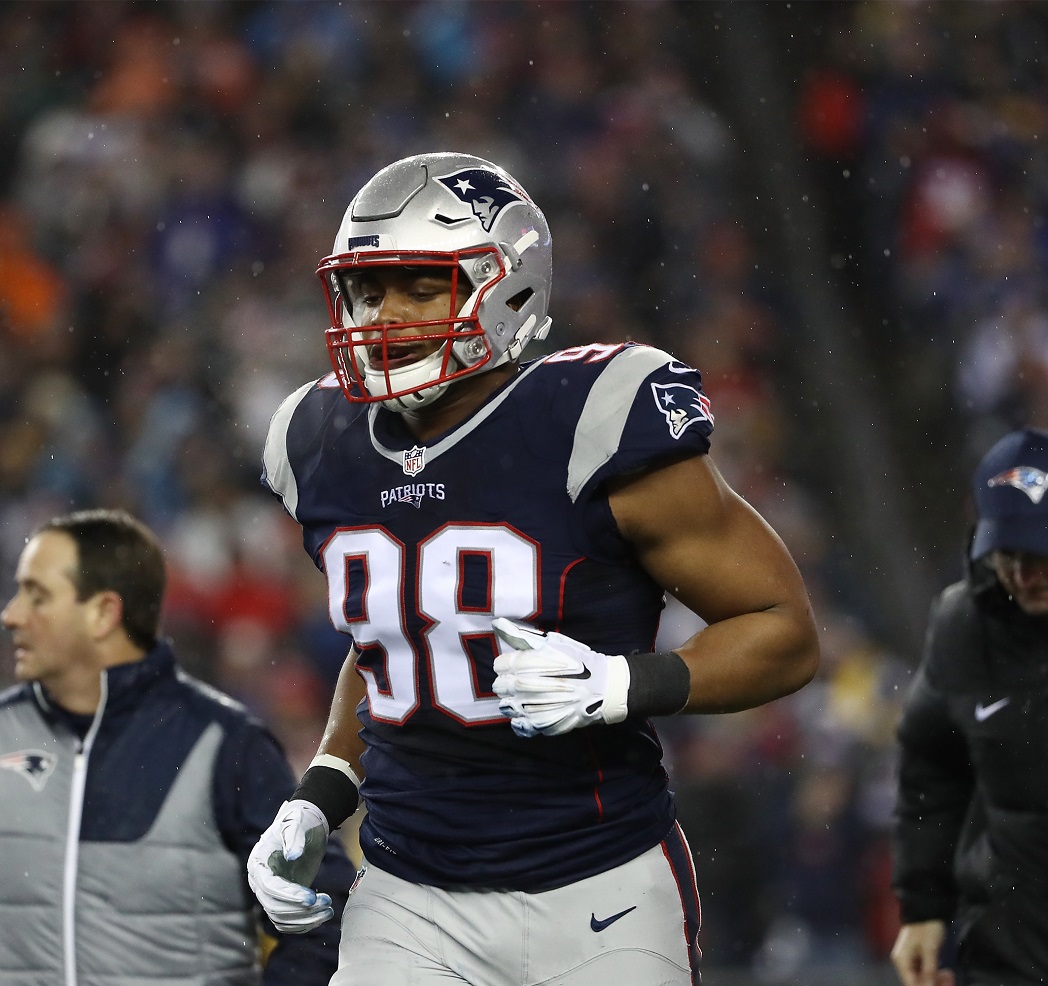 FOXBORO, MA - JANUARY 22: Trey Flowers #98 of the New England Patriots heads to the sideline after being treated by the trainers against the Pittsburgh Steelers during the second quarter in the AFC Championship Game at Gillette Stadium on January 22, 2017 in Foxboro, Massachusetts. (Photo by Elsa/Getty Images)
Patriots defensive ingenuity leads to a pair of interior lineman leading the league in a key pass rush stat by a wide margin.
With 18 total pressures, Trey Flowers led all defensive lineman when rushing the quarterback from 0-technique – at just 270 pounds.
Flowers converted 44.4 percent of his pressures into QB hits or sacks, first in the NFL from 0-tech.
Flowers' pass-rush productivity of 11.6 from 0-tech was second in the league with at least 60 pass-rush snaps.
Alan Branch was second in the league with 17 total pressures from 0-technique; the next-closest player had just 10.