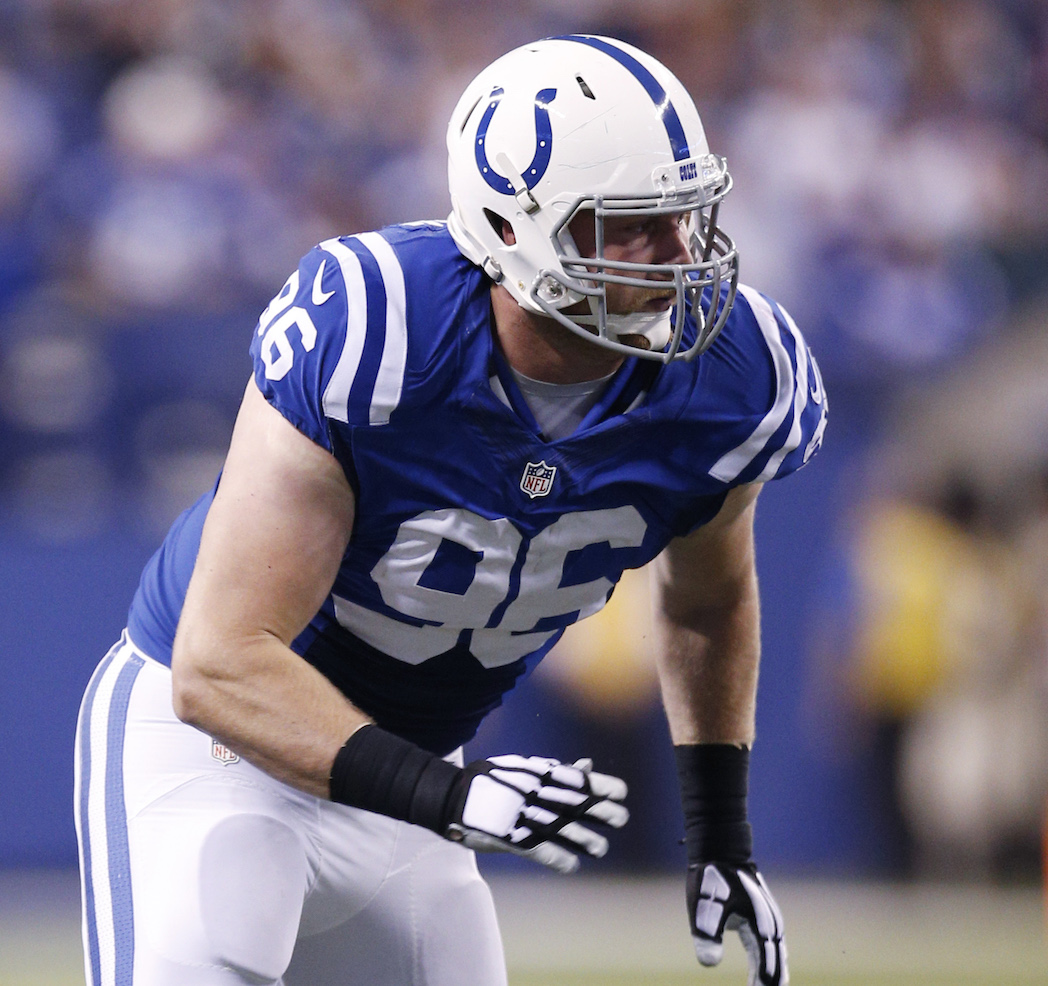 INDIANAPOLIS, IN - OCTOBER 18: Henry Anderson #96 of the Indianapolis Colts in action during a game against the New England Patriots at Lucas Oil Stadium on October 18, 2015 in Indianapolis, Indiana. The Patriots defeated the Colts 34-27. (Photo by Joe Robbins/Getty Images)
Indianapolis Colts DE Henry Anderson enters 2017 looking to return to 2015 rookie form.
Anderson tore his ACL in Week 9 of 2015. ending his season and pushing back the start to his 2016 season, which was also injury-riddled, as he missed four games with problems in his other knee.
He has the claim of being the highest-graded Colts' front-seven run defender each of the last two seasons (81.5 in 2015, 75.0 in 2016).
After being the second-best DE, 4-3 or 3-4, at run-stop percentage (12.0) in the NFL in 2015, Anderson was unable to play enough snaps in the run game to qualify last season (he had a run-stop percentage of 10.1 in limited number of snaps).
Before his injury, Anderson was ranked in the top five in tackles (second), defensive stops (third), and QB hurries (fifth) by a 3-4 DE in 2015.