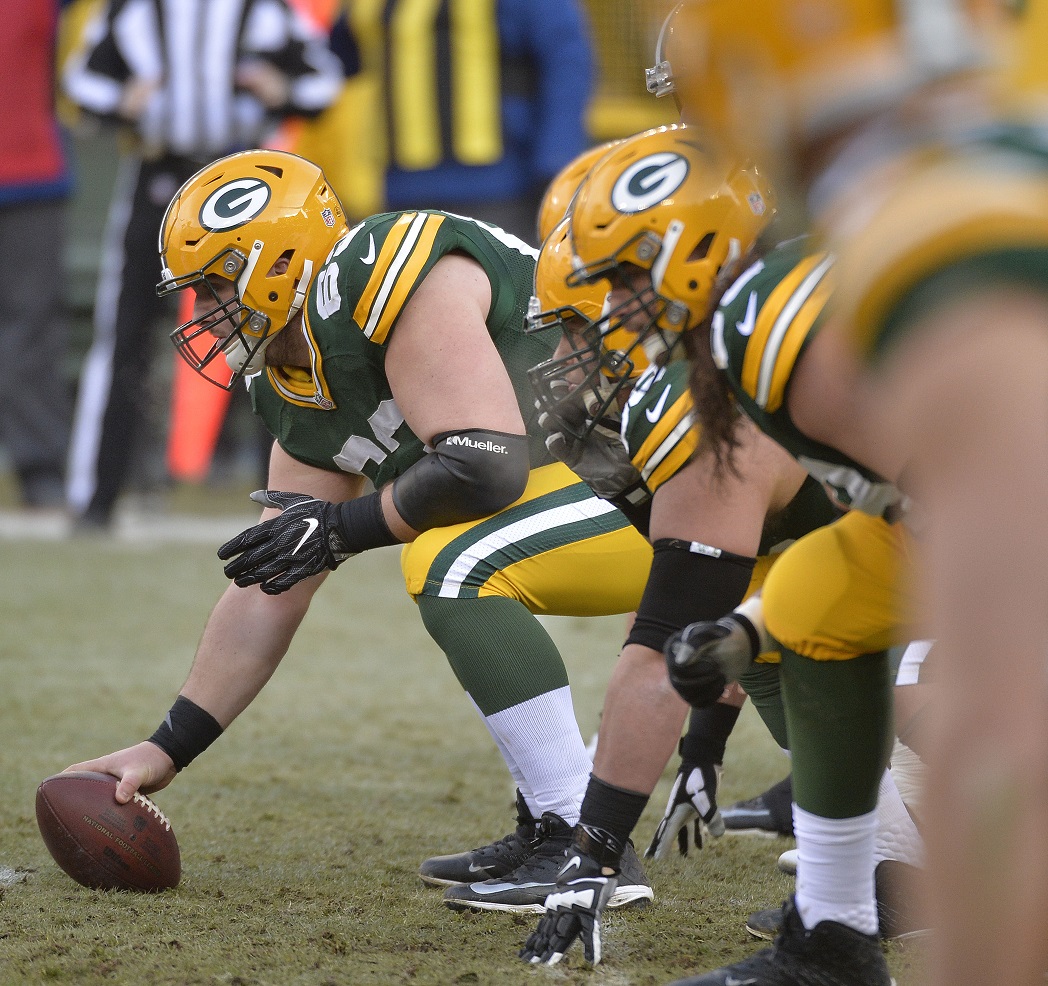 GREEN BAY, WI - DECEMBER 24: Corey Linsley #63 of the Green Bay Packers centers the ball during a game against the Minnesota Vikings at Lambeau Field on December 24, 2016 in Green Bay, Wisconsin. (Photo by Tom Dahlin/Getty Images)
Jason Wilde of ESPN.com reports Green Bay Packers C Corey Linsley has stuck to his recovery plan this offseason and will be ready for camp. Linsley had ankle surgery following the 2016 season. He will retain his position as the team's starting center in 2017.
Linsley entered the league in 2014 and immediately became a top center, earning an overall grade of 84.5 that ranked third among centers. This past season his 83.7 overall grade ranked 12th overall out of 38 eligible centers. Linsley has ranked in the top-12 among centers in each of his three seasons as a pro.
Since entering the league Linsley has thrived as a pass-blocker in Green Bay's pass-heavy system. In 2016, Linsley earned the sixth-highest pass-blocking efficiency at 98.5 while not allowing a single sack on 390 pass-block snaps.