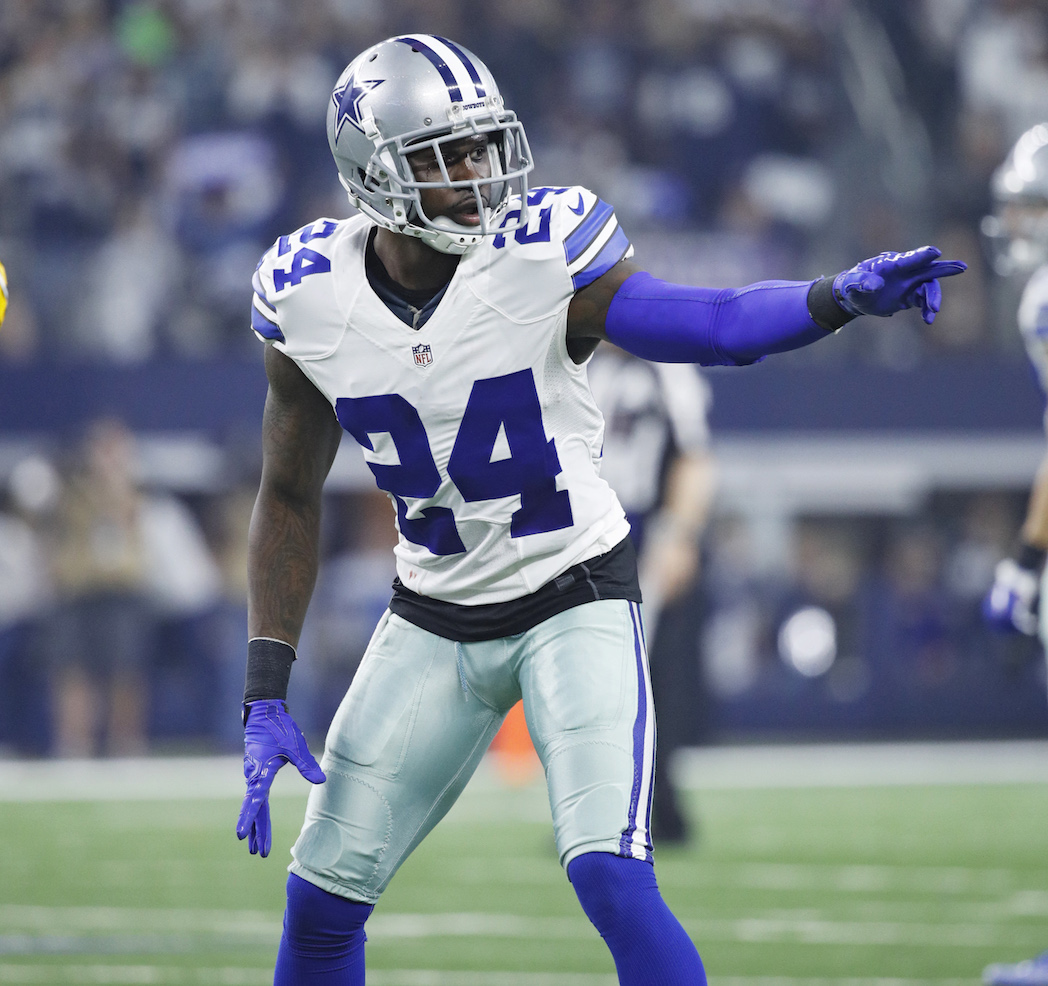 ARLINGTON, TX - JANUARY 15: Morris Claiborne #24 of the Dallas Cowboys in action during the NFC Divisional Playoff game against the Green Bay Packers at AT&T Stadium on January 15, 2017 in Arlington, Texas. The Packers defeated the Cowboys 34-31. (Photo by Joe Robbins/Getty Images)
NFL free agency can be a fantastic opportunity for teams to add proven talent to their roster before the draft rolls around. Teams that invest wisely in free agents can massively boost the talent of their rosters, but a mistake can prove even more costly than a swing and a miss come draft time.
Free agency isn't just about talent evaluation; it's also a bidding war against 31 other potential landing spots, and that marketplace drives up the costs.
Every year there are players who hit the open market and end up getting dramatically overpaid, costing teams in the long run and never justifying the dollar figure that gets attached to them. Here are a group of players likely to fit that billing in 2017.
1. Stephon Gilmore, CB, Buffalo Bills
This is not a very strong cornerback group at the top end. You can find capable starters, but if your team needs a true No. 1 cornerback, the cupboard is significantly barer. The only player that realistically fits that billing is Stephon Gilmore, but he is coming off a season that would make you seriously question whether he can be that guy. Gilmore allowed 60.3 percent of passes thrown his way to be caught this past season for 15.6 yards per catch, and while he has often been seen as a shutdown corner for the Bills, he has allowed 16 touchdowns over his career, and 12 over the past three seasons. The lack of other true No. 1 options will likely still see Gilmore's value pushed up because of the ceiling he has shown at times.
2. Dontari Poe, NT, Kansas City Chiefs
Much like Gilmore, Dontari Poe will likely get some significant money based off the ceiling he has shown in the NFL, despite the fact that he has rarely played at a level close to that ceiling. In 2013, Poe was a run-stopping force; he played over 1,000 snaps as a nose tackle, notched 40 defensive stops and even brought something as a pass-rusher. Since then, however, he has never really looked like the same player. His movement skills at 346 pounds, coupled with the huge durability he has had in playing over 4,500 snaps in his five seasons in the league, will get somebody interested, because there simply aren't many human beings on the planet that can tick those boxes. Poe, though, has struggled to live up to the potential he showed back in 2013.
3. John Cyprien, S, Jacksonville Jaguars
Cyprien showed his potential in the 2016 season, finally reconciling the NFL player with the first-round draft status his college career earned him. The trouble is, though, that the NFL isn't struggling to find that type of player. Closer to the line of scrimmage, Cyprien was excellent this past season, trailing only Giants S Landon Collins in defensive stops, with 38. Cyprien's coverage has been a problem in the NFL, though, and he will struggle if asked to play deeper off the line. Some team will likely fall in love with his impact plays at the line of scrimmage, and Cyprien's 98.8 run-defense grade is the highest we have seen from a safety over the past decade. This brand of play is easier to find than a coverage specialist, however, and likely isn't worth the cost.
4. Morris Claiborne, CB, Dallas Cowboys
Morris Claiborne is the ultimate long-odds gamble for some team this offseason. He was the sixth-overall pick in the 2012 draft, and this past season, finally showed that ability on an NFL field. The problem for a team thinking about bringing him in is that he got hurt after just seven games in 2016 and was shut down for the remainder of the regular season. Even more worrisome is that, in the four seasons before, he was not just some way shy of that level, but was actively poor. Claiborne improved his career average in passer rating surrendered by over 40.0 points in 2016 (from 105.7 in 2012–2015 to just 63.0 this past season). His completion percentage when targeted also fell by 10.0 points from his previous best, and he was beaten for an average of 3 whole yards less than the previous best season of his career. 2016 Morris Claiborne was a legit stud, but for only seven games, and the guy he had been before that was bad.
5. Trumaine Johnson, CB, Los Angeles Rams
The league has a love affair at the moment with big, tall, long cornerbacks—the type of athletes that can at least attempt to go one-on-one with players like Julio Jones athletically and live to tell the tale. Trumaine Johnson, at 6-foot-2 and 208 pounds, has that prototypical size and length, but remains an inconsistent player on the field. At his best, he looks like a player worthy of those measurables, but that guy doesn't appear on tape every week of the season, and in 2016, he allowed four touchdowns while picking off just one pass and breaking up another six. He has only allowed fewer than 60 percent of the passes thrown his way to be caught once in a season, and his career mark in that statistic is 61.2 percent, which would have ranked 61st in the NFL this season.