What can we expect from Baker Mayfield and the Cleveland Browns in 2020? Here, I hope to answer that question — or at least give some reasons to be optimistic or pessimistic beyond gut feel and instinct — by looking at the data we have available to us.
For anybody who has followed PFF for long enough, you'll know our position on Mayfield has been clear from very early on. We were the first outlet to push him as the No. 1 overall pick of the 2018 NFL Draft and felt a degree of vindication when the Browns made that call. Mayfield proceeded to have a record-breaking 2018 rookie season, but then 2019 happened, and suddenly what was so clear and obvious became clouded and uncertain.
[Editor's Note: PFF's advanced statistics and player grades are powered by AWS machine learning capabilities.]
PFF gets accused of bias all the time when it comes to reinforcing our priors between college prospects and their subsequent NFL careers, but the truth is that we have far too many checks and balances in place for that to ever be a factor. And that's not to mention the major contracts at stake from all 32 NFL teams that incentivize us not to let that potential bias creep in.
For every Baker Mayfield — where even in a down year we are a little more optimistic than the consensus seems to be — there's a Mitchell Trubisky. We were out in front of saying Trubisky was a poor NFL quarterback even when the narrative was that he was trending upwards. And had we been trying to vindicate our pre-draft take on the North Carolina product, we would have been right along with that narrative, not fighting against it.
But what we saw from Mayfield last season was concerning enough that you can certainly build a pessimistic case for his prospects, no matter what we thought of him before that. We'll do that at the end. But firstly, let's look at some reasons to be optimistic about a bounceback.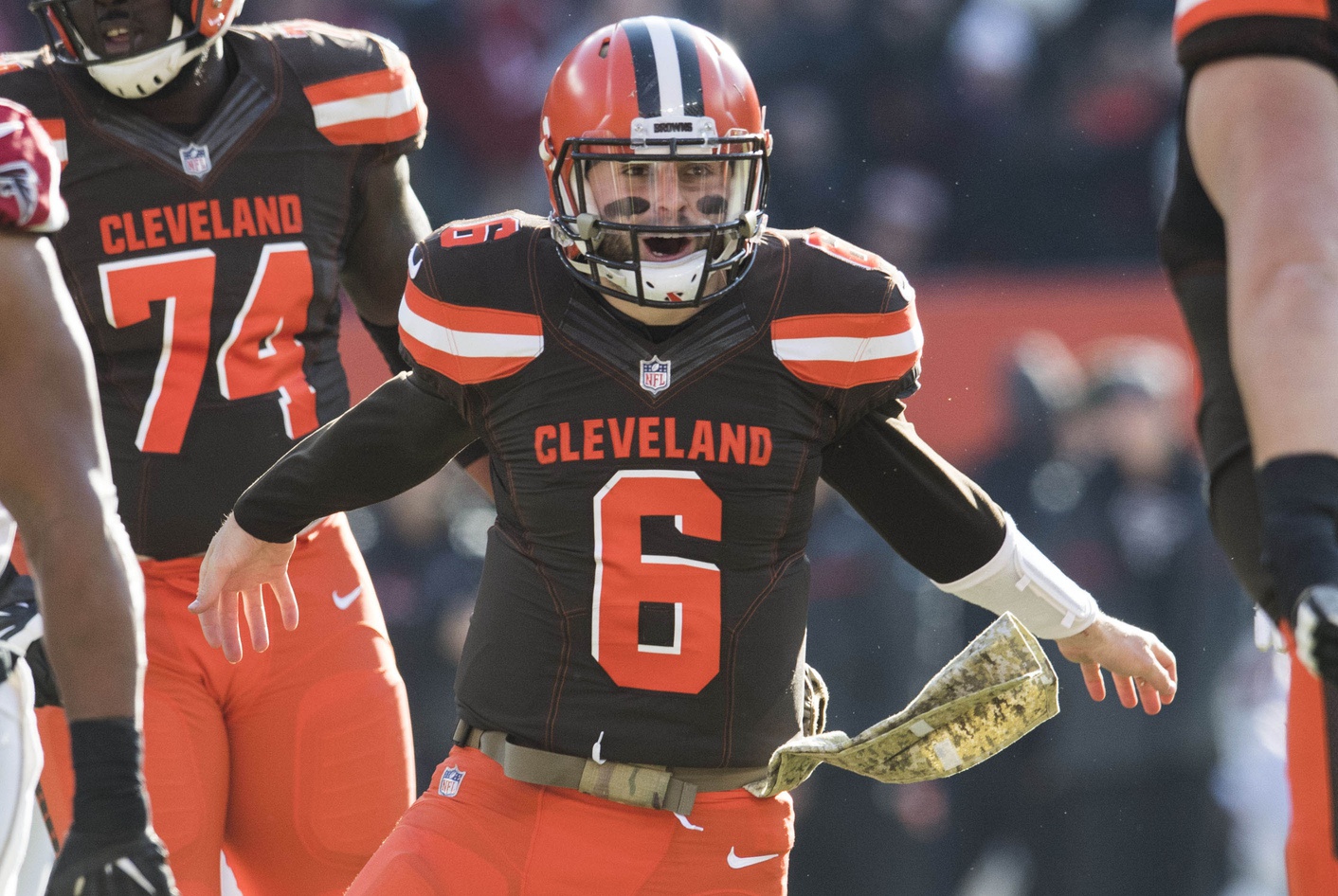 1. The majority of the data and tape is good
We now have almost five full seasons of Mayfield's play graded between college and the NFL — four of those seasons are excellent. If his 2019 tape had been anywhere other than the most recent thing we had seen, the narrative on Mayfield would likely be one of an ascending young quarterback about to emerge as one of the best young passers in football. But recency bias corrupts our view of the evidence.
Even though three of those seasons were in college (and the NFL evidence is therefore closer to 50:50), we shouldn't simply dismiss them as irrelevant. They happened, and they can show us legitimate tendencies about his play. In college, Mayfield was peerless in the areas of quarterback play that have the tightest correlation to future success: he had by far the highest PFF grade and passer rating on plays from a clean pocket and was the most accurate passer in his draft class.