The Denver Broncos fanbase is no stranger to elite quarterback play. Over the past 30 years, two Hall of Fame passers have graced the hallways of Englewood, bringing the city of Denver three Super Bowl championships and no fewer than 11 AFC West titles.
Unfortunately, the quarterback play has been less than stellar outside of the John Elway and Peyton Manning eras. Tim Tebow was never an NFL quarterback, as evidenced by the position he is currently playing for the Jacksonville Jaguars. Brock Osweiler was tall. The other starters form a motley crew of stop-gap guys who fall in the middle of the spectrum, capable of treading water but never quite capable of leading the team to the promised land.
Now that the glistening mirage of a potential trade for Aaron Rodgers turned out to be nothing but sand, the fanbase has no choice but to keep trudging through the desert of quarterback purgatory. The Broncos, five years removed from their last postseason appearance, will head into the NFL season opener with either incumbent starter Drew Lock or new team member Teddy Bridgewater.
It's not the sexiest quarterback battle of all time, as both quarterbacks come with massive flaws that will need ironing out, but each can at least provide something different to the team. The good news is that the Broncos have built a roster that has the makings of a playoff unit outside of quarterback.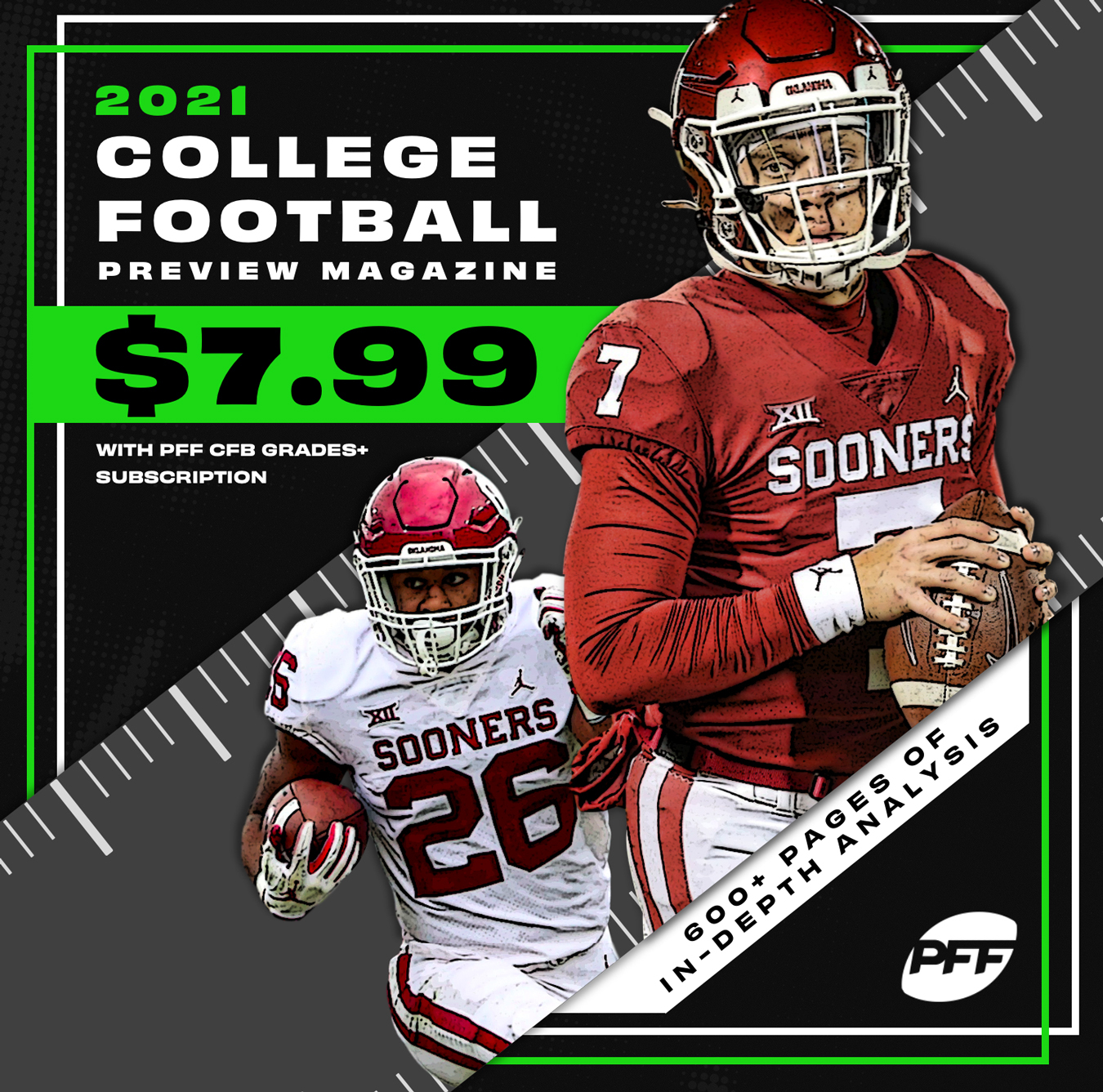 The defense finished the 2020 NFL season just above league average but added Kyle Fuller and Ronald Darby — two of the NFL's top cornerbacks, per PFF's preseason rankings — and will get Von Miller back to rush the passer. It's a defense that should keep them in more than a few games.
Meanwhile, the offense has been pumped full of receiving talent over the last few seasons, with Courtland Sutton, Jerry Jeudy, K.J. Hamler and Noah Fant providing the foundations of a top-10 receiving corps. And while the interior of the offensive line needs work, there are more than a couple of talented players who can help whoever starts under center against the New York Giants in Week 1.
At this point, we've seen enough of Bridgewater to confidently know who he is as a quarterback. On the other hand, Lock is young and can still improve, but we can assume that his playstyle won't change much now that he's two full seasons deep into his career. These two signal-callers are not top-tier guys who can elevate the rest of the team; they are two mid-tier (at best) quarterbacks who will need the supporting cast to prop them up. So, which one of these two fits the offense best, given the surrounding talent?
Who Are They?
Lock and Bridgewater are quarterbacks from very different molds.
Lock is a "vibes" quarterback. His footwork is inconsistent and will often lead to late throws. He suffers from pocket anxiety and will sometimes bounce out of good pockets instead of stepping up into them and keeping all his receiver options available. He also has a bit of safety blindness, as it sometimes looks as though he closes his eyes when throwing beyond 20 yards.