The dust is beginning to settle on the edge defender market following the first week of 2021 NFL free agency. Here's a quick snapshot of how some of the top players available at the position have fared thus far. 
PFF's top 10 free agent edge defenders 
While some positions have battled a relatively dry free agent market, edge defenders have cashed in — nine players have signed deals worth at least $12 million per year. Romeo Okwara didn't make PFF's top-10 edge list and still landed a three-year, $37 million deal with the Detroit Lions. Hendrickson is the only player among PFF's top 10 who didn't land at least $20 million guaranteed. Teams haven't been shy in their efforts to find pass-rushing help this offseason. 
Two prominent names in the table above still haven't signed. It's not difficult to see why Ingram and Clowney may have been overlooked in the first wave of free agency — both players were limited by injuries in 2019 and 2020, and neither recorded a sack this past season. 
Still, these two former first-round picks could provide the best value of any free agent edge defenders available this offseason. The fact that Ingram and Clowney didn't finish any of their sack opportunities last season doesn't mean they weren't disruptive as pass rushers. In fact, they tied for first in pressure count among players who didn't record a sack in 2020. 
Most QB pressures without a sack in 2020
Clowney and Ingram both profiled as relatively strong pass rushers on a per-snap basis. Ingram's 12.8% pressure rate ranked 24th among 115 qualifiers at the edge defender position. Clowney's mark of 10.8% ranked 43rd. Both players still got pressure at an above-average clip when on the field despite their goose eggs in the sack column.  
Looking at their individual games, Clowney brings a bit more of a well-rounded profile to the table. Since 2014, he has been a 95th-percentile run defender at the position, using his elite physical tools to wreak havoc on opposing offensive lines at the point of attack. The only players to rank higher than Clowney as a run defender over those seven years are Calais Campbell, William Hayes, Khalil Mack and former teammate J.J. Watt.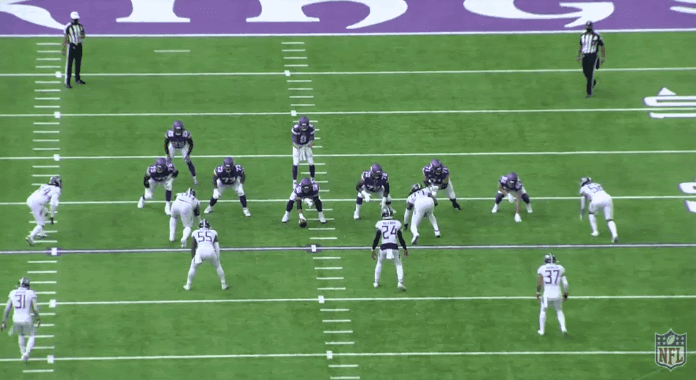 Full disclosure: This win in the run game does come against Dakota Dozier (44.6 PFF grade in 2020) at an end-of-the-half scenario. However, Dozier isn't the first nor is he the last offensive lineman to look foolish at the hands of Clowney. He's simply unblockable at times — a wrecking ball that can be moved across the line of scrimmage and off-ball, which allows him to seek out advantageous matchups. 
Clowney's pass rushing has never quite lived up to the expectations of a first overall pick, but he has improved in that area over time. He cleared 75.0 pass-rushing grades in each of the 2018 and 2019 seasons for the first time in his career before taking a small step back last season with the Tennessee Titans (69.6). Clowney's 220 total pressures from 2016 to 2019 were a top-15 mark among edge rushers across the league. 
One of the players ahead of him is none other than Ingram, whose 257 pressures over that same four-year stretch rank seventh at the position. Even heading into next season at 32 years old, Ingram is likely the better option for teams looking purely for pass-rush help. His lowest PFF pass-rushing grade since 2014 was a 71.8 mark back in 2018. Even with the injuries in 2019 and 2020, Ingram has cleared pass-rushing grades of 75.0 when on the field. 
It helped that Ingram has had the luxury of rushing alongside Joey Bosa, one of the best pass rushers in the game. Players like Bosa command extra attention from offensive lines every time they step onto the field. But Ingram wasn't merely the recipient of unblocked and cleanup opportunities. None of his 28 pressures in 2020 were unblocked, and only six were labeled as cleanup opportunities. 
Similar to Clowney, Ingram offers teams the option to move him over guards where he can go to work on the interior. These two back-to-back plays late in the fourth quarter with Denver driving for a potential game-winning touchdown highlight the ability to move Ingram around to seek desirable matchups.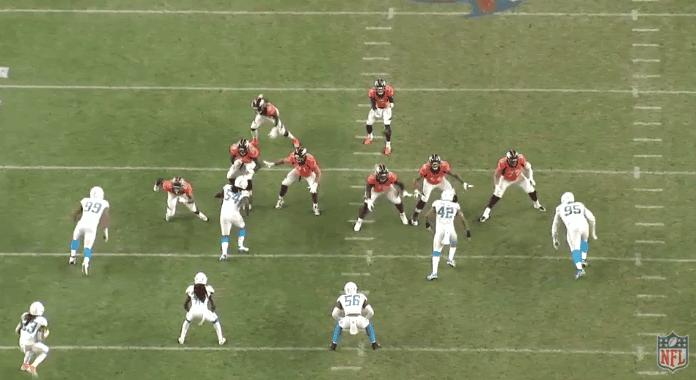 Ingram beats reserve right guard Austin Schlotmann here with a quick inside move. Drew Lock is just able to get the ball out for a short gain before Ingram can get all the way home.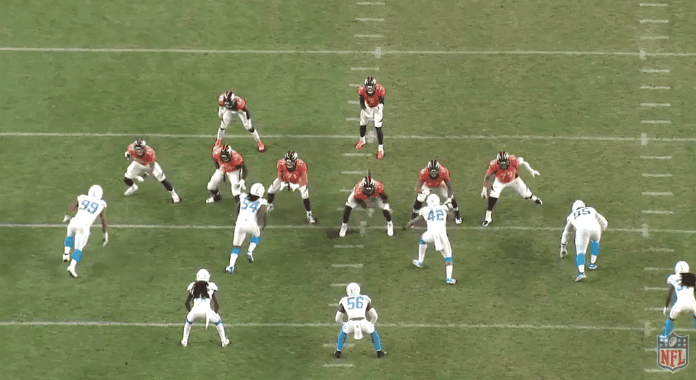 The next play is an equally impressive quick, clean win against Schlottmann. This time, Ingram hits him with the spin back to his outside shoulder and gets a hit on Lock just after the ball comes out. Both plays resulted in completions, but you can't ask for a pass rusher to win much more quickly than Ingram did. 
Ingram is best suited on a team that already has a strong No. 1 pass rusher and a defensive coordinator willing to move him around in obvious pass-rushing situations. 
The reported interest from the Kansas City Chiefs, where Ingram is set to visit this week, is an intriguing fit with defensive coordinator Steve Spagnuolo. The intra-division move would see Ingram joining forces with two defensive linemen making $20 million-plus per year (Chris Jones and Frank Clark). 
It's tough to see either Clowney or Ingram signing for anything more than a mid-level, one-year deal due to their injuries and lack of sack production in 2020. Considering the kind of money teams have thrown around for players like Floyd, Dupree, Judon and Hendrickson, Clowney and Ingram will be strong values on those kinds of contracts. 
If they can remain healthy in 2021, these two edge defender contracts might end up looking like a couple of the best deals of the offseason.