After falling to the New Orleans Saints in Week 1, Tom Brady and the Tampa Bay Buccaneers were out for blood in Week 2 against a poor Carolina Panthers team that is currently favored to land the first overall pick in the 2021 NFL Draft.
While Brady earned a 77.8 PFF grade in Week 1, various analysts and news outlets described the 43-year-old quarterback as washed up after Week 1. Outside of a bad interception in the third quarter, Brady once again showed there's something left in the tank, leading the Bucs to a 31-17 victory in the process.
Editor's note: All of PFF's grades and advanced stats from this game will be finalized and made available to ELITE subscribers within 24 hours of the final whistle.
STORY OF THE GAME
Brady took a lot of criticism last week for Tampa's loss, but he really had a strong game. Against the Saints, Brady had five big-time throws, but only three showed up in the box score (two were DPIs). Against the Panthers, Brady again had multiple big-time throws that didn't show up in the box score — a few were dropped, including two in the end zone. In other words, Brady had a better game than the box score suggests, just like he did in Week 1.
Brady came out right away slicing and dicing a lowly Carolina defense. Tampa's offense was fourth among the 20 teams in the 1 p.m. slate in expected points added per pass play through the first two quarters of action. Brady had delivered a catchable ball on all six of his pass attempts that were 10 or more yards downfield to that point. Of those six, two were deemed a big-time throw. 
He did come out of the half in a bit of a lull and had a horrible overthrow under pressure that was intended for tight end Rob Gronkowski. That one ended up an interception and allowed the Panthers to put together a touchdown drive. But that was one of few mistakes Brady made all game long. The Buccaneers' seven drops are the most any quarterback has had to endure thus far in Week 2.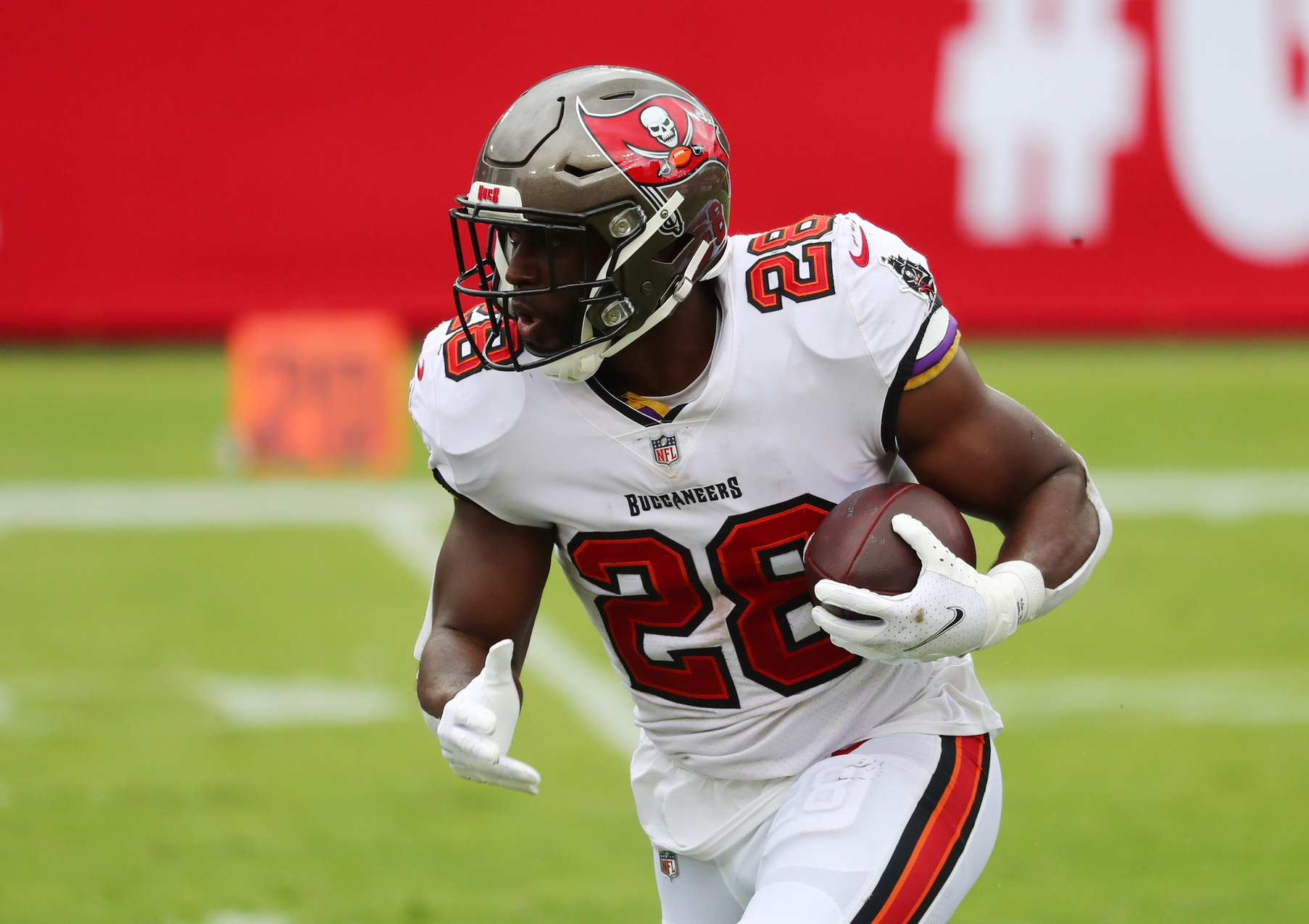 This was all without the 2019 season's most valuable wide receiver in regard to PFF WAR in Chris Godwin, who was out with an injury. Brady got the ball out quickly (2.26 second average time-to-throw) and executed the offense well — likely better than people will give him credit for.
ROOKIE WATCH
Bucs safety Antoine Winfield Jr. built off his strong rookie debut last week when he ranked fourth in our 10 highest-graded rookie rankings after the first week of action. Winfield once again shined in every facet of play with two defensive stops (one against the run and one in coverage) and two pressures on three rushes, one of which was a strip-sack fumble. It looks like Winfield will go down as one of the biggest steals of the 2020 NFL Draft.
Tampa Bay's first-round pick, Tristan Wirfs, lucked out with how quickly Brady got rid of the  ball — over half his pass block snaps had a throw of 2.0 seconds or less. Wirfs looked sharp on the 10 true pass sets he had — he didn't lose a single one of them. That's an improvement after he lost two repos (one being a pressure) on true pass sets last week. Carolina's pass-rush isn't on the same level as New Orleans, but it's still impressive.
After a horrid debut in Week 1 in which he earned a 32.7 PFF grade, Carolina's seventh-overall pick, Derrick Brown, didn't have the rebound game we were hoping for. He didn't get many fair opportunities to win in the pass-rush because of Brady's quick throws, but not winning a single one of his 27 pass-rushes isn't a very good sign. On his 14 run-defense snaps, Brown was pretty much nonexistent, as he didn't make a single play. We're only two games into the 2020 season and a lot can change, but Brown doesn't look like he'll make an impact in the NFL anytime soon.
ELITE subscribers can view player grades, advanced statistics, positional snap counts and more in Premium Stats 2.0.