The NFL playoff field has been narrowed to four, and unlike some seasons, you can make a pretty compelling case that each team is very deserving of being able to play for the league's ultimate prize next month in Tampa Bay.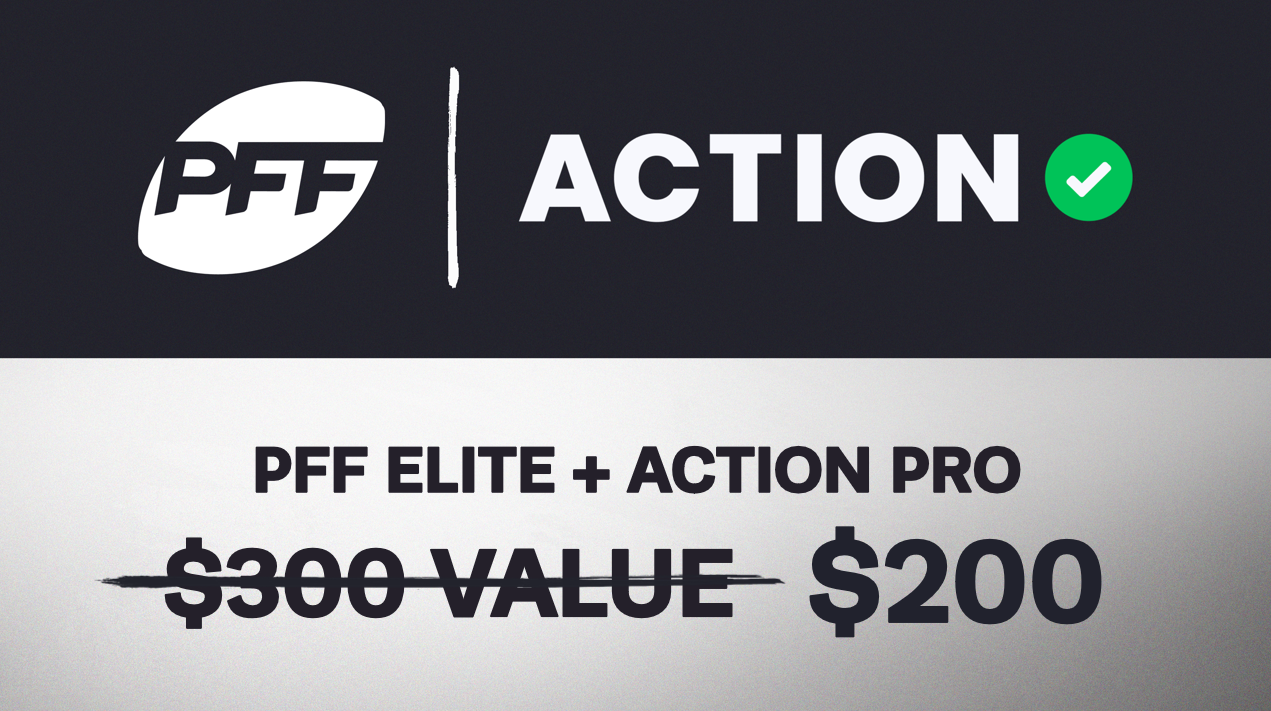 We're going to go through how each team got to this point and what that can say about how the next three weeks will play out. With the exception of the Tampa Bay Buccaneers, all of the teams left won their divisions and secured a second seed or better.
No team has made the Super Bowl without a bye since 2012, and no wild-card squad has so much as made or won a Super Bowl since Aaron Rodgers and the Green Bay Packers in 2010. While the new format has made that harder mathematically, the bye trend is still alive as we enter Week 20, with Kansas City and Green Bay the favorites to win and produce a rematch of Super Bowl I.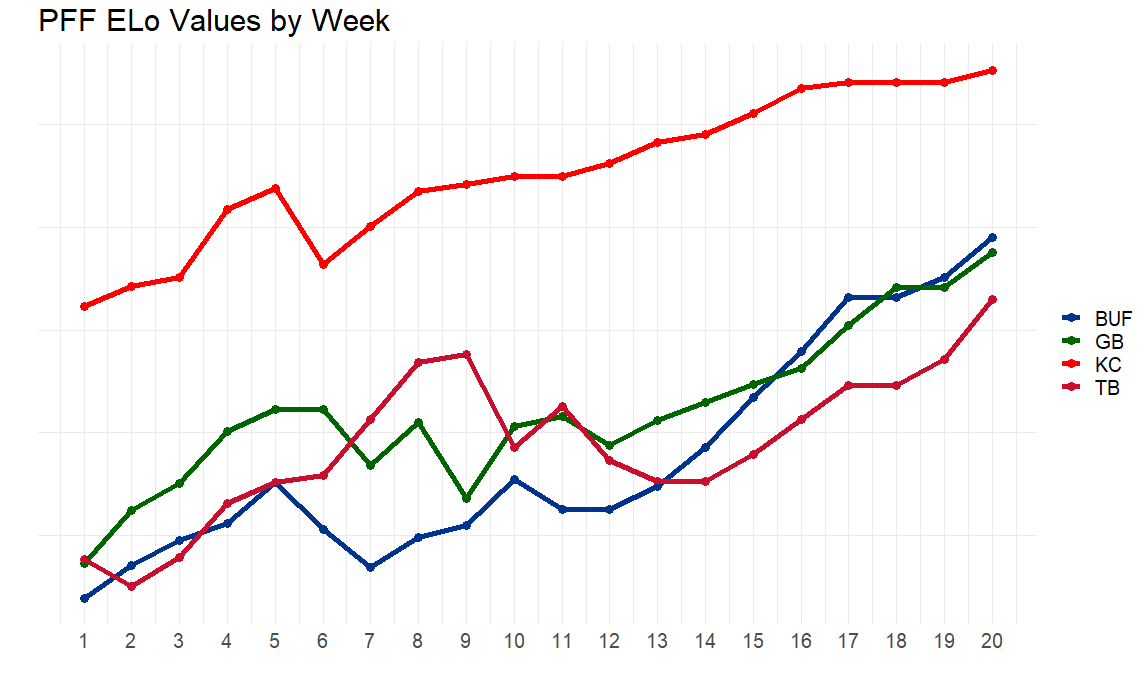 The four remaining team's relative PFF Elo ratings, which is PFF's basic power rating metric
This was a season where continuity was given high priority in our models, and the Kansas City Chiefs' prior reflected that, with 20 of 22 starters and both coordinators returning. Green Bay was coming off a fluky 13-3 season (their season win total projection was nine), while Tampa was everyone's darling in the betting market (which we relied more heavily on in the preseason, given COVID-19 uncertainties).
Subscribe to PFF Edge to continue reading
Already have a subscription? Sign In