Welcome to the final week of the fantasy football season. Week 16 is typically when most leagues are in their finals/championship matchups, heightening the importance of our streaming decisions this week. There are plenty of steamers to choose from at the quarterback, tight end and defense/special teams positions.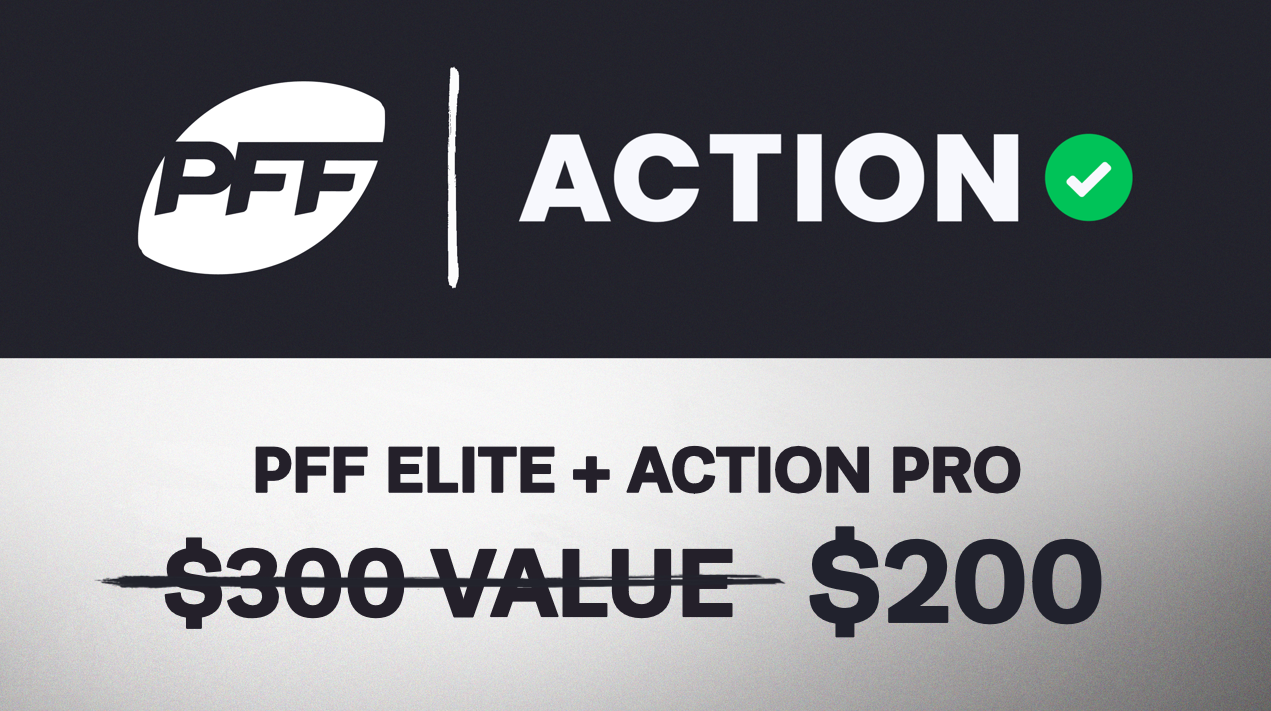 Quarterback
The fact that Mayfield is still readily available in such a vast majority of leagues is rather surprising. Dating back to Week 13, Mayfield ranks fourth among all quarterbacks in scoring with 79.9 fantasy points. It's clear he's taken a big step forward over the past few weeks, and so too has the Browns' offense — Mayfield's 10 end-zone passing attempts ranks third among QBs.
This week's contest against the New York Jets is a tremendous opportunity — they're currently allowing the third-most points to opposing quarterbacks this season.
It's been two weeks since Hurts took over the quarterback job in Philadelphia from a struggling Carson Wentz. Over that time, Hurts ranks second among quarterbacks in scoring and fourth among all players in fantasy points.
Talk about dominating — the rookie has stepped in and seamlessly taken the Eagles' offense to new heights. In only two weeks of playing time, Hurts already feels matchup-proof, particularly with his ability to scoop up rushing yardage (his 169 yards leads all quarterbacks over the past two weeks).
He also happens to be playing in a crucial do-or-die game against the divisional rival Dallas Cowboys. The Cowboys' defense has been beaten for 31 passing touchdowns this season — tied for the most among all defenses.
As you'd expect, Tua has totaled some strong weeks and some on the other end of the spectrum since he took over the reigns in South Beach. In fact, since Week 8, he's actually only 23rd in scoring — that's less than Taysom Hill.
While his ceiling hasn't been nearly as high as the other quarterback options on this list, Tua does have a decent opportunity against the Las Vegas Raiders this week. The Raiders haven't been terrible on the defensive side of the ball, but they do rank in the bottom 11 in passing yards per attempt, explosive plays passing and passing yards surrendered.
Tua's ceiling is limited, but his floor is relatively high in Week 16. If you're looking for a safe and steady QB10-15 performance, the rookie presents a solid option.
Tight End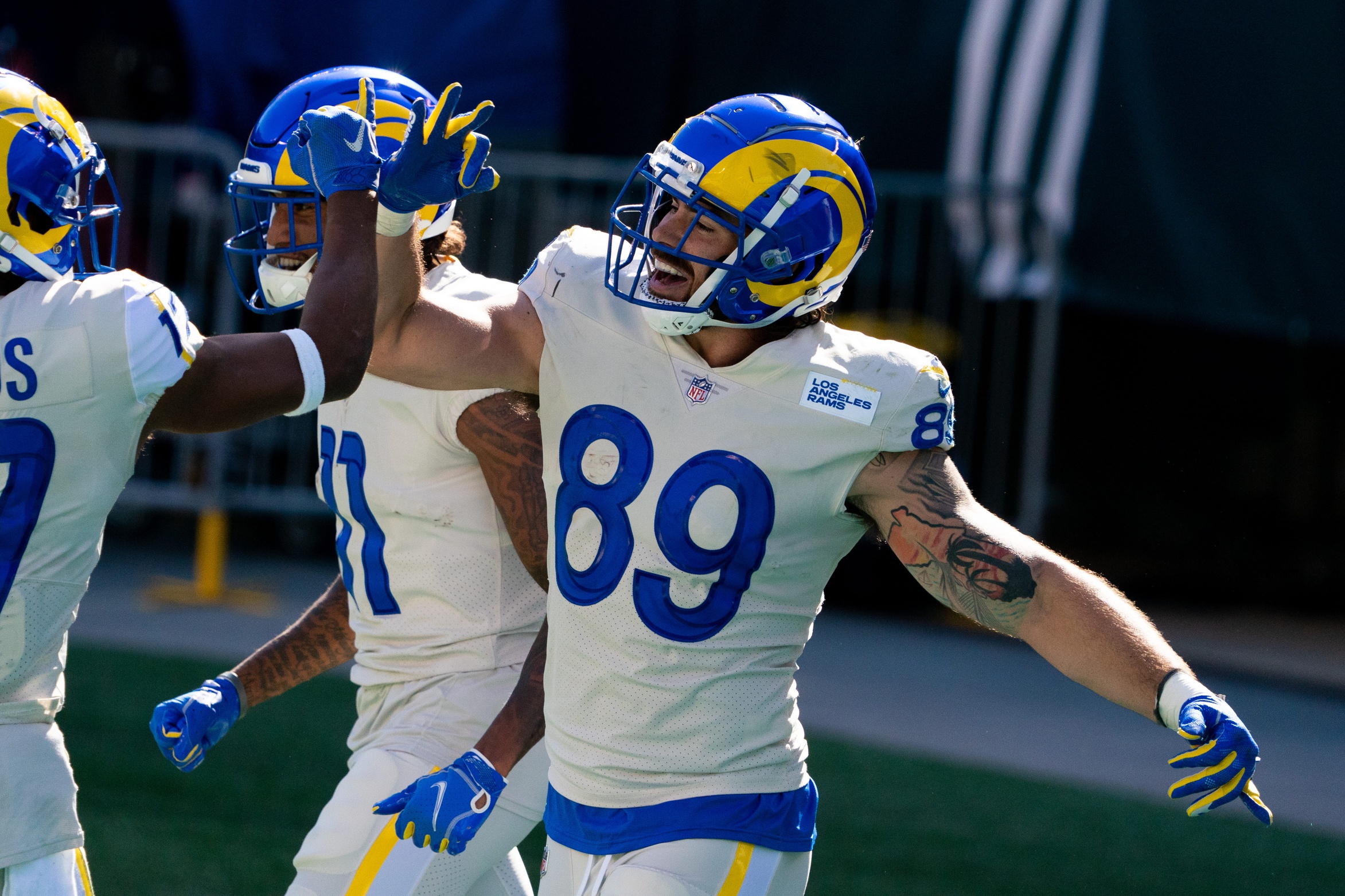 As I've mentioned many times this season, the tight end position has been notoriously weak in 2020. Even the safest options haven't been healthy, which makes Higbee the top start among the available streaming options in Week 16.
Hygz has slowly been re-incorporated into the Rams' offense, particularly since his elbow healed. Since Week 13, Higbee has pulled in a strong 76.9% of his targets for 125 receiving yards and two scores, totaling three red-zone targets, two end-zone targets and 34.5 fantasy points.
Hooper has been one of the biggest busts when you compare player performance to offseason average draft position. Still, he put together one of his best performances of the season last week, hauling in all five of his targets for 41 receiving yards and one score.
The production hasn't been pretty (TE22), but he does have the best matchup of the week against the Jets. New York has ceded the most fantasy points, passing yards and passing touchdowns to the tight end position this season.
Hooper has a top-five ceiling at the position in Week 16.
Unfortunately for all of us who were high on Herndon coming into this season, he's had nothing short of a disastrous year. The talented tight end has hardly been utilized and has less than 200 total receiving yards this season.
The arrow could be trending upward, though, as Herndon did register three receptions for 48 yards in Week 15 and reeled in a decent target share (16%). If Sam Darnold continues to target Herndon, he could prove worthy of a streaming spot this week, particularly when you consider that the Browns rank in the bottom six in the majority of stats when covering tight ends.
Defense/Special Teams
How the Washington D/ST is not rostered at a much higher clip is incredibly astounding. They're currently a top-six scoring defense and have 40 sacks on the season, which also ranks sixth.
They've got an average offense in the Carolina Panthers next on the docket, and while the matchup isn't necessarily the best, the Washington defense is just so talented and productive that it doesn't really matter. This defensive line offers a fine floor a ceiling alike against an average-at-best offense such as the Panthers.
Like the Washington defense, the Cardinals are one of the better units in the league and rank inside the top 12 in fantasy points through 15 weeks. They've quietly taken a big step forward and now have a tremendous opportunity to dominate against the San Francisco 49ers in Week 16.
The 49ers have been a brutal offense since Nick Mullens took over at the quarterback position, proving to be mistake-prone at every turn. In fact, they've thrown the second-most interceptions (17) this season.
The Chargers are the first subpar defense to make the list, but their matchup makes them work considering. They only rank 23rd in scoring with 61.0 fantasy points, but they have the luxury of playing a divisional rival in the Denver Broncos.
The Broncos have thrown the most interceptions (21) this season and are tied for having scored the fifth-fewest offensive touchdowns. They aren't a threat to go off, and while the Chargers' defense hasn't been a powerhouse, it should be able to take advantage of the Broncos offense.
PFF's strength of schedule metric seems to agree, ranking the Chargers D/ST matchup as the seventh-easiest of the week.