• Penn State CB Joey Porter Jr. put on a show against Purdue, matching his pass breakup total from the previous two seasons combined.
• Michigan State EDGE Jacoby Windmon, an off-ball linebacker transfer from UNLV, excelled off the edge for the Spartans en route to five sacks and eight total pressures.
• While Miyan Williams is technically Ohio State's backup running back, he looked anything but in Week 1, breaking eight tackles on just 14 carries.
Estimated Reading Time: 4 mins
---
The first weekend of college football came and went, and a number of prospects shined. It wasn't all the players you expected to have big days, however, as a number of unheralded prospects put on shows.
These were the top 10 prospect performances I saw in Week 1 of the 2022 college football season.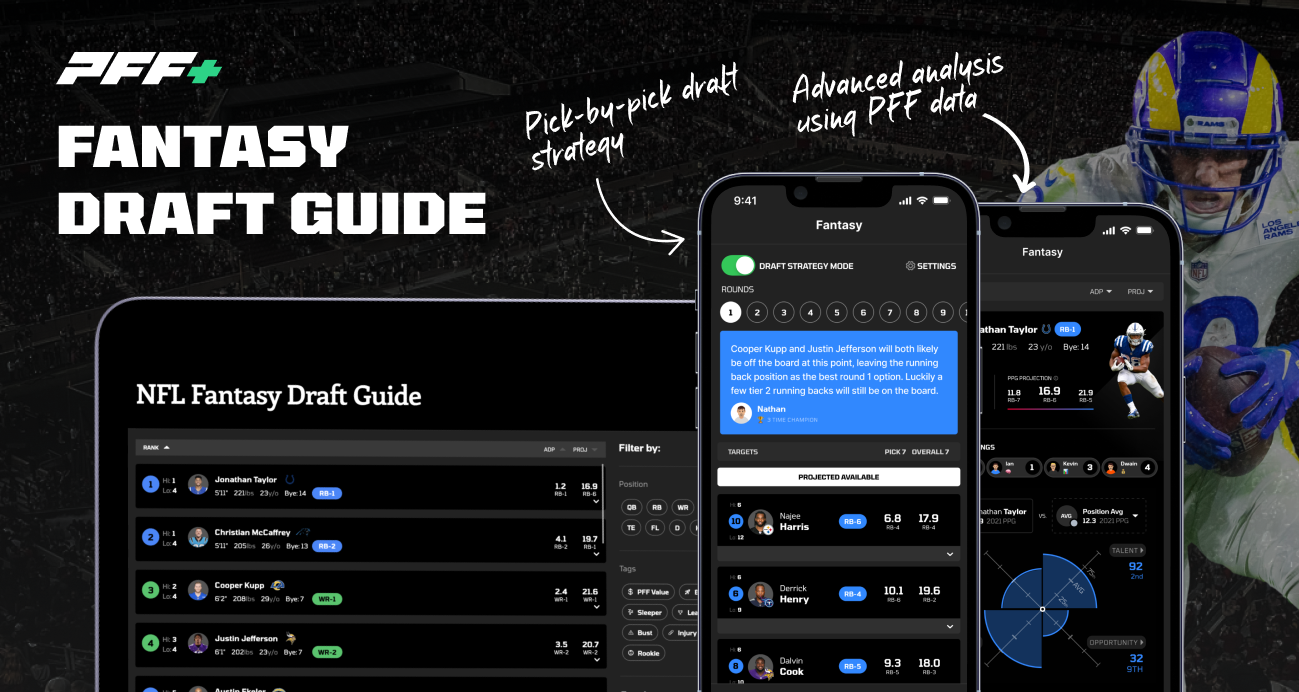 Lee was a former top-50 recruit who actually started as a true freshman in 2019 before losing his job following a sports hernia in 2020. In his first action with USC, he played nearly as many snaps (52) as in the previous two seasons combined (65). Lee made the most of that opportunity with seven defensive stops and an interception. He's a stoutly built 6-foot, 245-pounder, yet he can still get moving in a hurry, as he showed after his interception.
Shane Lee making his debut #pick6

????: https://t.co/bTdBE3jFPM pic.twitter.com/nRftL7ngCS

— USC Football ✌️ (@USC_FB) September 4, 2022
Lee looks like he'll be an instinctual force against the run for the Trojans. 
Bennett has always been able to straight up fly on the outside. He just needs to be more consistent. We saw that against Buffalo over the weekend, as he allowed only three catches on nine targets for 28 yards with three pass breakups. That ball production is becoming a common theme for Bennett after he tallied three picks and eight pass breakups a season ago.
While Williams is technically the "backup" for the Buckeyes, you wouldn't have guessed it the way he played against the Irish. He broke eight tackles on 14 carries en route to 84 yards and averaged 4.6 yards after contact per attempt. His lone target resulted in a toe-tapping first down. 
This was an insane catch by Miyan Williams ???? pic.twitter.com/sJ0BiIwsKo

— CleBuckeye (@CleBuckeye23) September 4, 2022
Williams may very well be the most underrated running back prospect in the country and would be the clear-cut starter on all but a handful of college teams.
Rice has an uncoachable competitive streak. He tries to maximize yardage on every single target in every single game. He couldn't be stopped against North Texas, hauling in eight catches for a score and 166 yards — the second-most yards of any player in college football this week. Oh, and he did it on only 26 routes run. 
The Orange offensive line didn't do Tucker many favors in the ground game against Louisville, yet he still maximized his 21 runs for 98 yards, averaging 3.2 yards after contact per attempt. Tucker makes this list, however, for what he did as a receiver: six catches for 85 yards and arguably the most impressive score I saw all week.
Sean Tucker: Your future #NFLDraft crush. pic.twitter.com/jmo5nmBkKH

— Jaime Eisner (@JaimeEisner) September 4, 2022
The standstill acceleration he displayed for a 205-pound back is out of this world. It looks like someone hit fast-forward on that tape. That'll play at the next level. 
It wasn't a perfect performance for Richardson, as his 79.6 overall grade indicates, but he showed why he's the most intriguing prospect in the 2023 class. The twitchiness he operates with for a man pushing 240 pounds is uncommon. Everything he does, including his release, has a suddenness a player either possesses or they don't. 
On top of being untacklable, Anthony Richardson made checks at the line, threw with anticipation and accuracy, and took care of the ball

Strong first game against a ranked opponentpic.twitter.com/G10pBrHViU

— Ted Nguyen (@FB_FilmAnalysis) September 4, 2022
He finished with 104 rushing yards on nine carries with three scores and went 16-of-23 for 165 yards through the air against a talented Utah defense. 
Windmon is yet another transfer portal standout for the Spartans. After playing off-ball linebacker at UNLV last season, Windmon has dropped down to the edge for the Spartans. That looked like a shrewd move after he racked up a whopping five sacks against Western Michigan and eight total pressures. His bend and quicks are tailor-made to play off the edge.
All tape our staff watched on Jacoby Windmon (@JW1NDMON) this summer was him playing stacked LB for UNLV so seeing his natural rush talent unlocked Week 1 at @MSU_Football was pleasant surprise. Checkout dip & turn on this rep! Not many guys in NFL can do this????.#BestoftheBest https://t.co/30kCZPOn2c pic.twitter.com/iQV3pOsgan

— Jim Nagy (@JimNagy_SB) September 5, 2022
You don't often see open-field tackles from safeties like the one Smith made against Oregon. And when you do, it's usually from guys playing in the NFL. 
Chris Smith running downhill and making a perfect form tackle pic.twitter.com/WjimgDZXXX

— Billy M (@BillyM_91) September 3, 2022
Smith finished the Bulldogs' butt-whooping with a pick and a pass breakup to go along with five tackles without a miss. It's difficult to have too much better of a day at the safety position.
Oregon shifts to quads and Chris Smith reads it like a book. pic.twitter.com/ulmq4I1L2T

— Billy M (@BillyM_91) September 3, 2022
Verse's athleticism stood out like a sore thumb on tape last season at Albany. And now, it's still standing out against SEC competition. Verse racked up seven pressures, including two sacks, on 40 pass-rushing snaps against LSU Sunday night. He was a force off the edge, with his pop on contact giving the Tigers' tackles all kinds of trouble.
#FloridaState Edge Jared Verse #5 terrorized the LSU backfield all night. Officially had 2.0 sacks but his impact was greater than that.

The Albany transfer is quickly establishing himself as one of the most disruptive pass rushers in CFB. pic.twitter.com/L1kRBmkZwm

— Dane Brugler (@dpbrugler) September 5, 2022
One of the biggest question marks for Porter coming into 2022 was ball production. Well, that changed last Thursday. Porter matched his pass breakup total from the previous two seasons combined with five for the contest. He finished having allowed six catches on 14 targets for 66 yards, as he was frequently tested by Purdue quarterback Aidan O'Connell. While Porter wasn't facing much in the way of high-end NFL competition, he still put on a show for evaluators.
Penn St CB Joey Porter Jr. introduced himself to the world last night as a legitimate 2023 draft prospect. Porter has an In-Game Athleticism (IGA) Score of 84.63 per @RAanalytics which is in line with the NFL average.

— Cory Yates (@CoryRAanalytics) September 2, 2022