During the NFL season, our team of 300-plus staff spend around 20,000 man-hours grading and analyzing every play of the NFL season, from the kickoff in the Hall of Fame game to the final play of the Super Bowl.
Now that the 2018 season is officially in the books, we can now take a look back at the season through the eyes of each NFL team and using the grades and statistics that we have compiled, we and detail what went right, what went wrong, and explain what that team has to look forward to.
Below is the 2018 season recap for the Philadelphia Eagles.
Overview
The defending Super Bowl champion Philadelphia Eagles appeared to be on their way to a lost season, but they snuck into the playoffs as a wild card team and upset the Chicago Bears before losing to the New Orleans Saints in the divisional round.
What went right?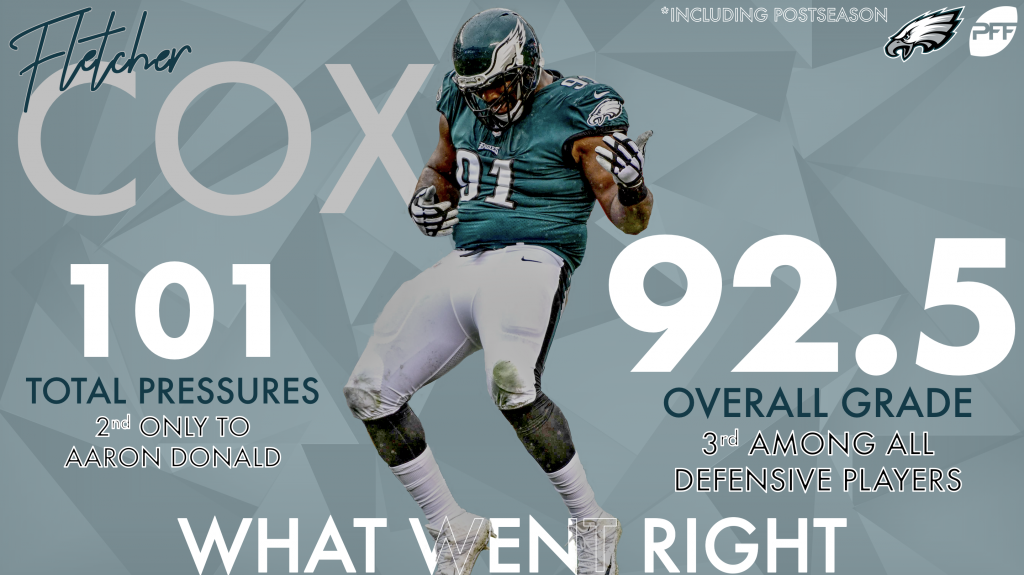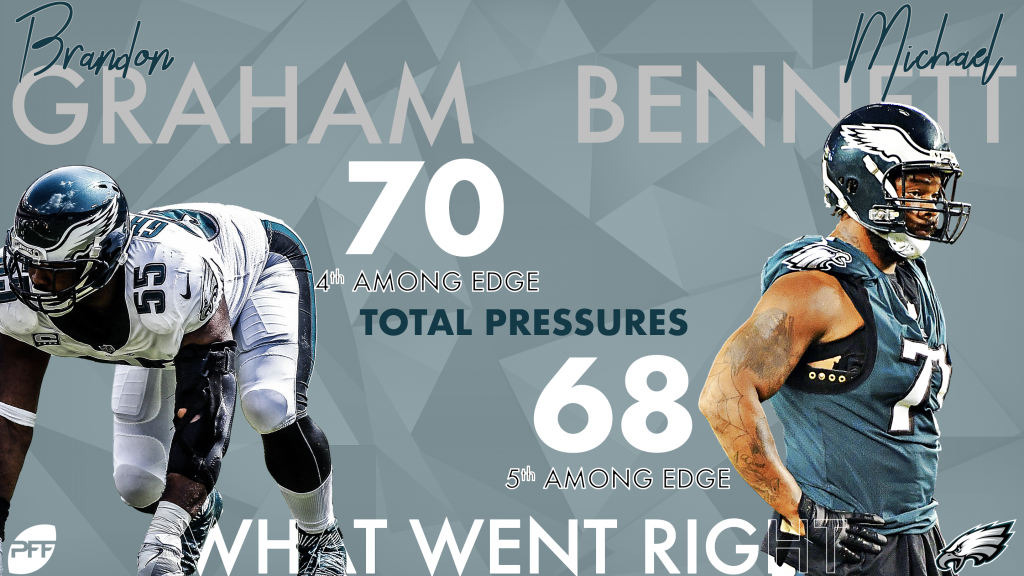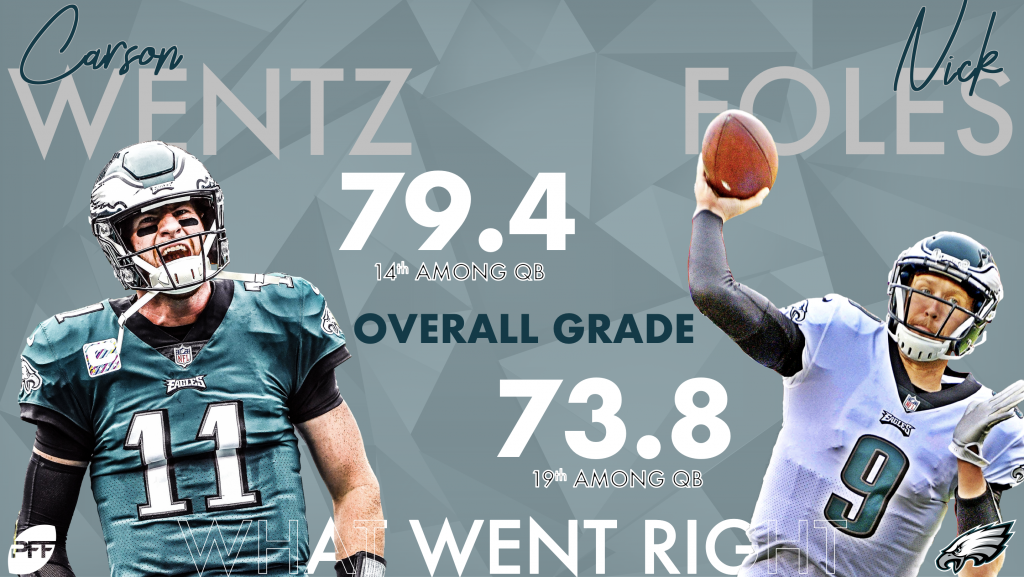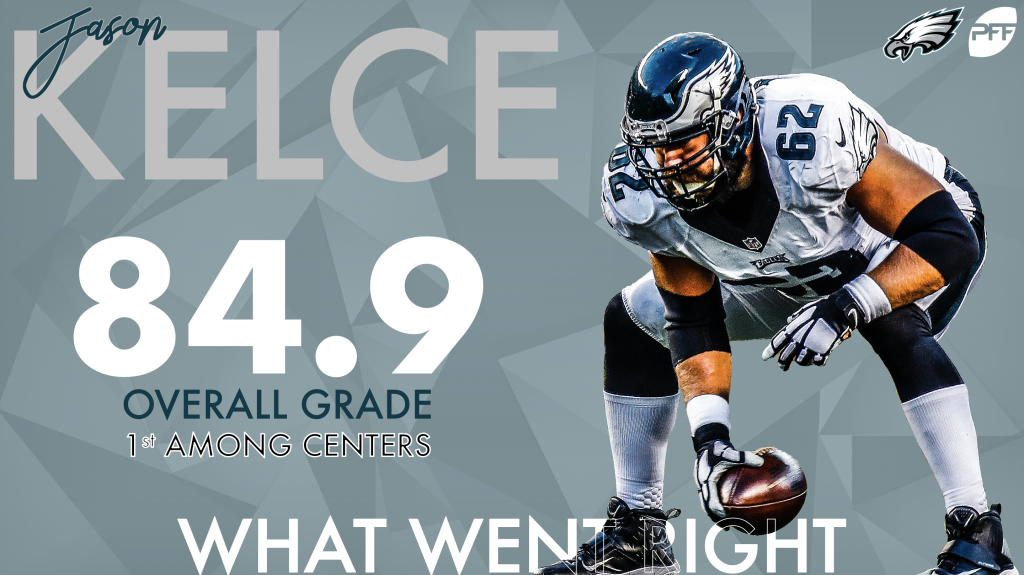 What went wrong?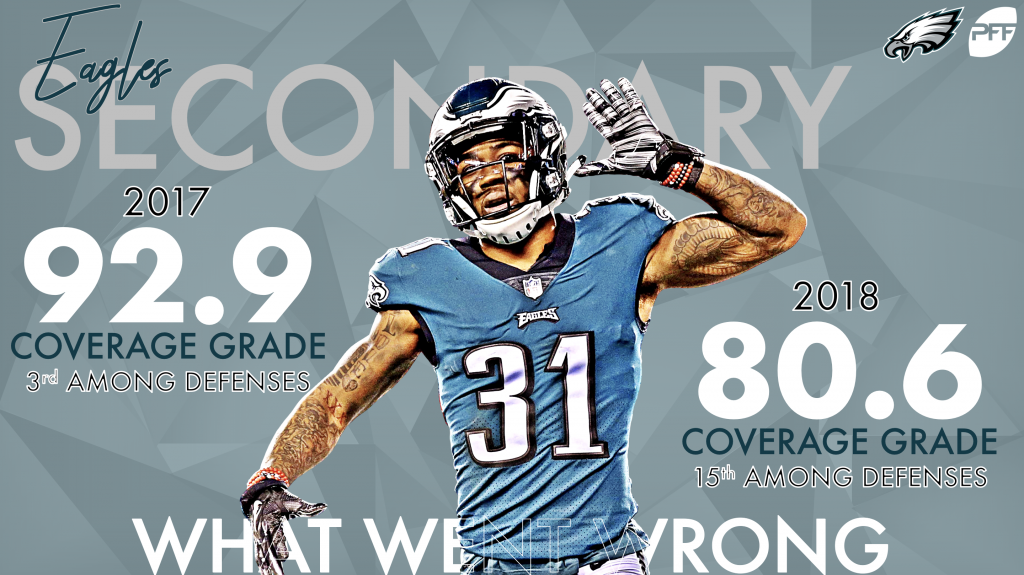 Highest-graded offensive player
C Jason Kelce – 84.9
Kelce posted the top grade on the offensive side of the ball, leading all centers with an 82.9 run-blocking grade while ranking second with a pass-blocking grade of 87.7.
Highest-graded defensive player
DI Fletcher Cox – 92.7
Cox had the highest grade on the defense, finishing second in the league with 95 total pressures during the regular season, 17 more than the top edge defender.
Secret Superstar
CB Cre'Von LeBlanc was an unsung hero in the two playoff games, grading at 83.1 against the Bears and 83.4 against the Saints while picking off a pass and breaking up two more.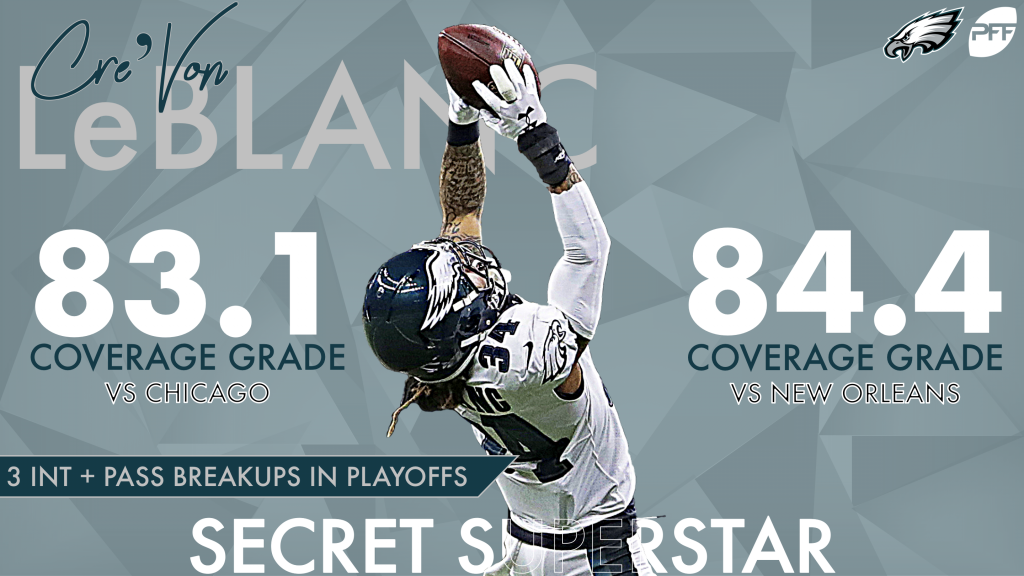 Key Rookie
Rookie TE Dallas Goedert became a mismatch weapon on the Eagles offense, finishing with 35 catches for 354 yards and five touchdowns including the playoffs.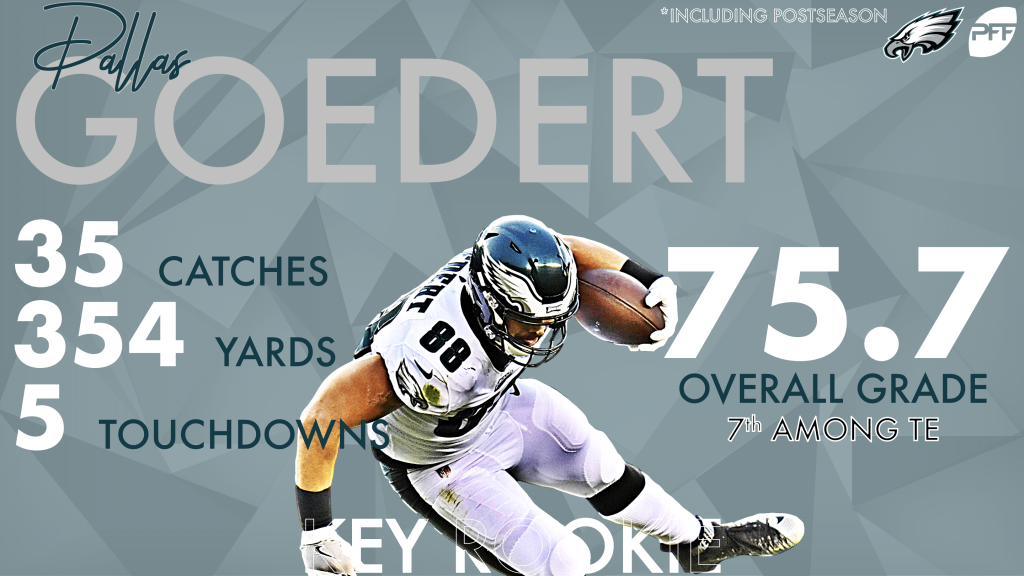 In conclusion
The Eagles battled injuries to the most important positions on the field, but still made a playoff push that ended in New Orleans. They're positioned to be right in the thick of the NFC race once again in 2019.