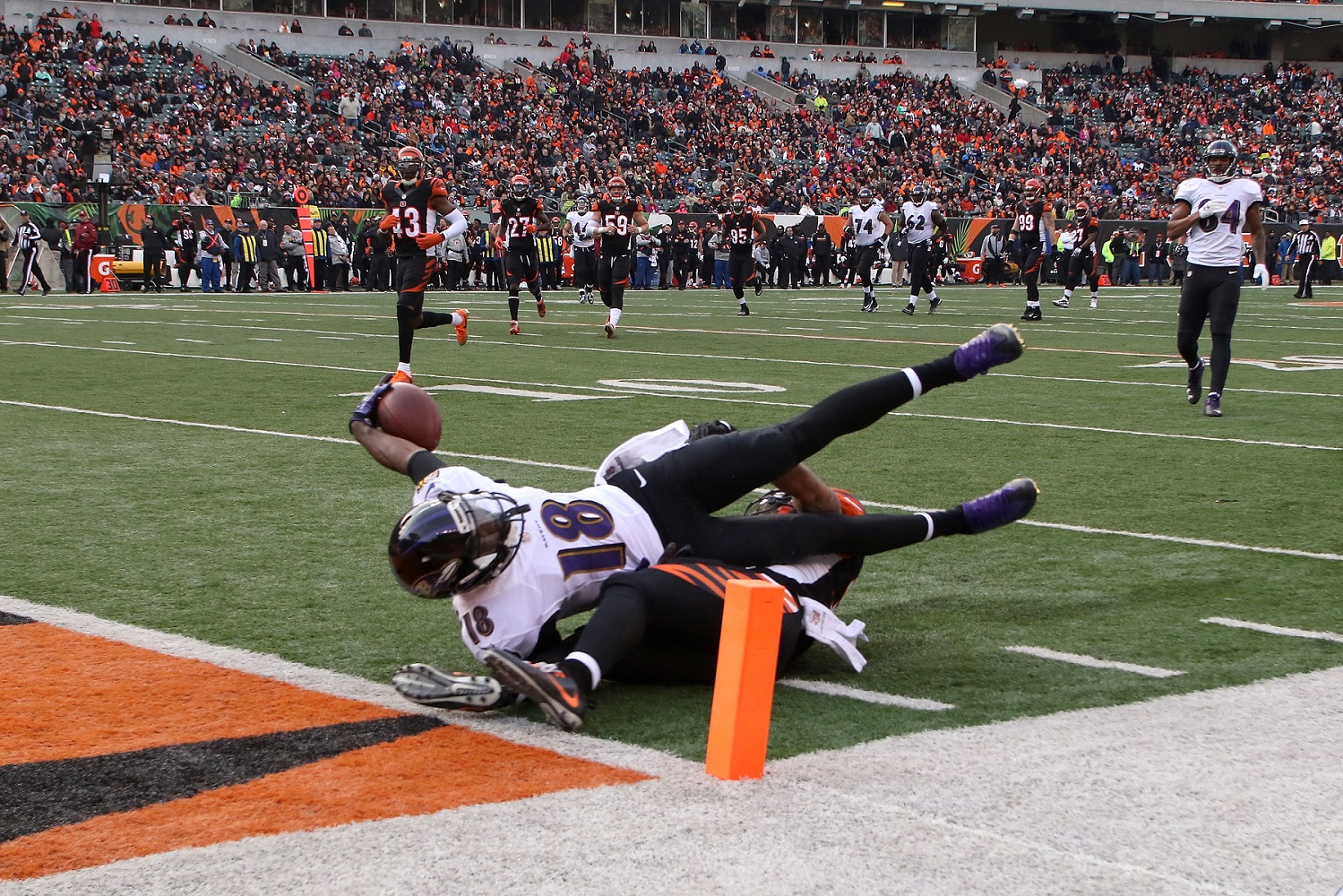 CINCINNATI, OH - JANUARY 1: Derron Smith #31 of the Cincinnati Bengals tackles Breshad Perriman #18 of the Baltimore Ravens short of the goal line during the fourth quarter at Paul Brown Stadium on January 1, 2017 in Cincinnati, Ohio. Cincinnati defeated Baltimore 27-10. (Photo by John Grieshop/Getty Images)
Jeff Zrebiec of The Baltimore Sun reports that Baltimore Ravens WR Breshad Perriman's most recent injury had been labeled a "Grade 2 hamstring strain". The 2015 first-round pick missed his entire rookie season with what was thought to be a minor knee injury, but this injury should linger for only about two more weeks, according to Zrebiec.
Perriman was drafted to help QB Joe Flacco stretch the field, and he showed glimpses of that in 2016. Perriman had a deep target percentage of 28.1% (the percentage of deep targets per target) which ranked ninth among 78 qualifying wide receivers.
Perriman generally struggled throughout the season however, achieving an overall grade of 56.4 on 486 total snaps which ranked 84

th 

among 115 wide receivers.