During the NFL season, our team of 300-plus staff spend around 20,000 man-hours grading and analyzing every play of the NFL season, from the kickoff in the Hall of Fame game to the final play of the Super Bowl.
Now that the 2018 season is officially in the books, we can now take a look back at the season through the eyes of each NFL team and using the grades and statistics that we have compiled, we and detail what went right, what went wrong, and explain what that team has to look forward to.
Below is the 2018 season recap for the Arizona Cardinals.
Overview
A disappointing season landed the No. 1 overall pick for the Cardinals, and it's rebuilding time as Steve Wilks was fired after his only year as head coach.
What went right?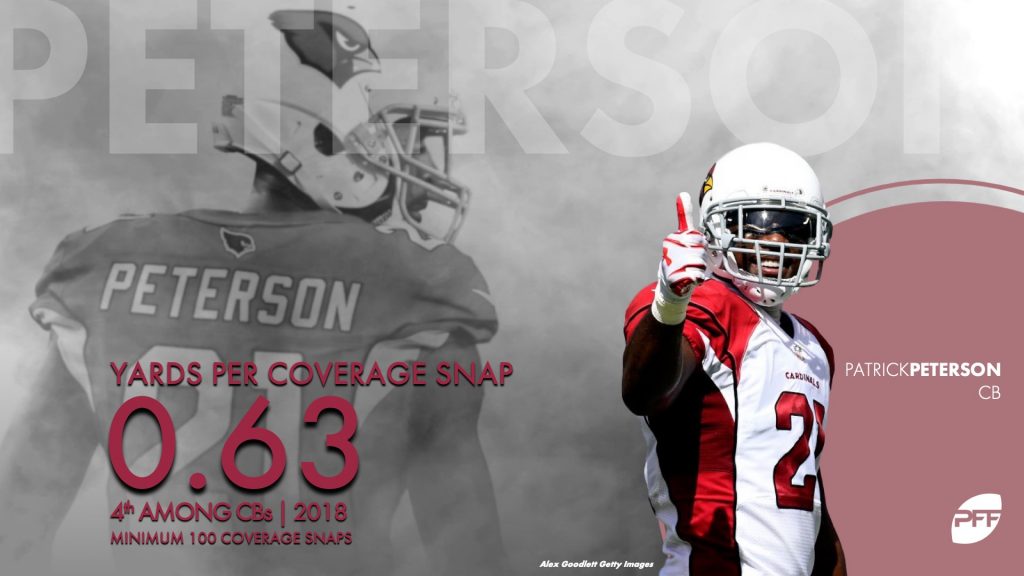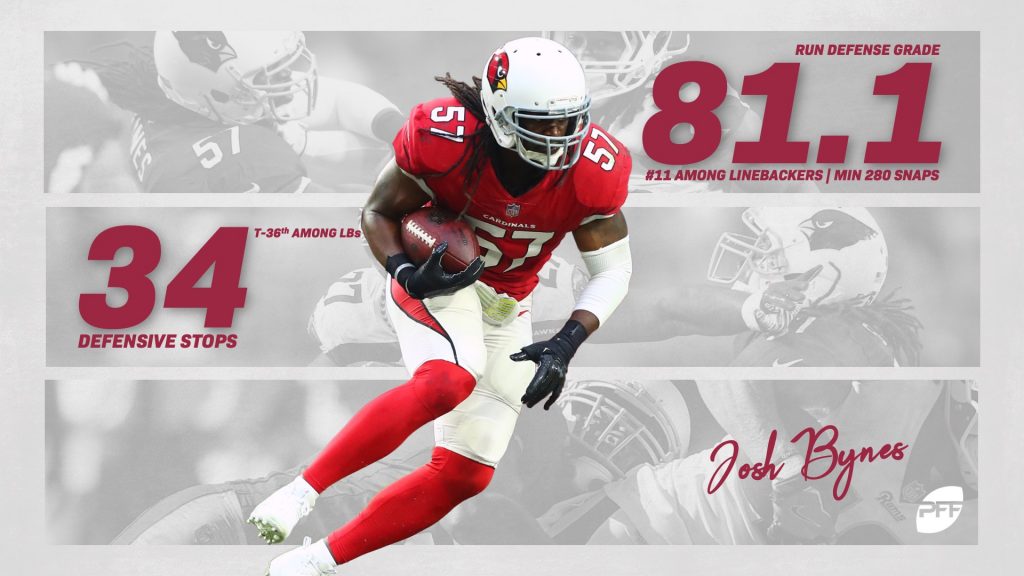 What went wrong?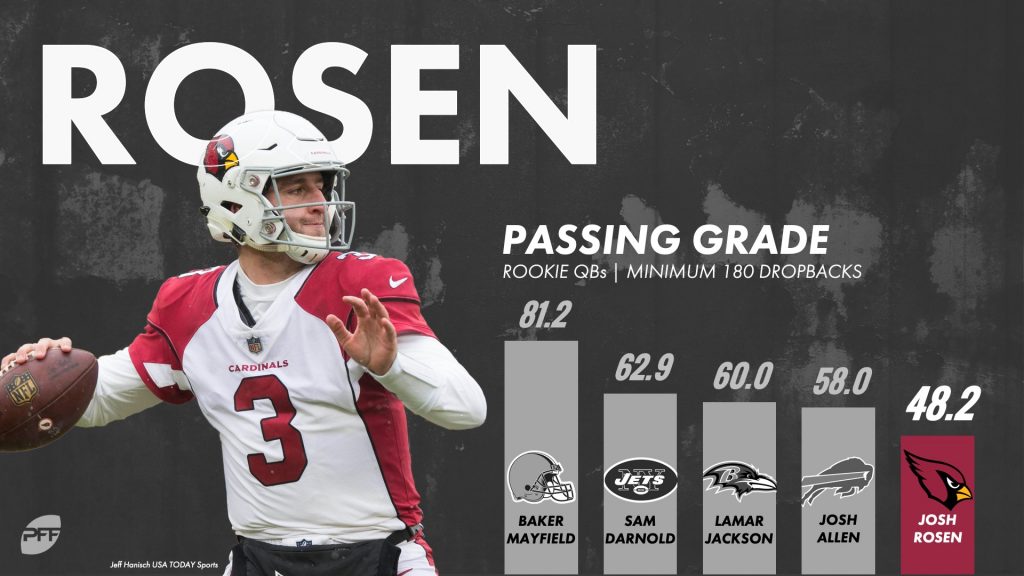 Highest-graded player on offense
Larry Fitzgerald, 73.2
WR Larry Fitzgerald posted the highest grade on the offensive side of the ball, finishing at 73.2 overall. He caught 69 passes for 734 yards and six scores while showing off his usual great hands with only three drops on the year.
Highest-graded player on defense
Patrick Peterson, 82.3
Patrick Peterson was the highest-graded player on the defense, as he took to the new zone-heavy scheme. His 83.7 coverage grade ranked seventh in the NFL, and he picked up two interceptions and four pass breakups on 52 targets.
Breakout Player/Secret Superstar
Oday Aboushi didn't play his first snap until Week 10 but proved to be the Cardinals' best pass blocker. From Week 10 on, Aboushi finished 18th amongst all guards in the NFL in pass-block grade at 77.8.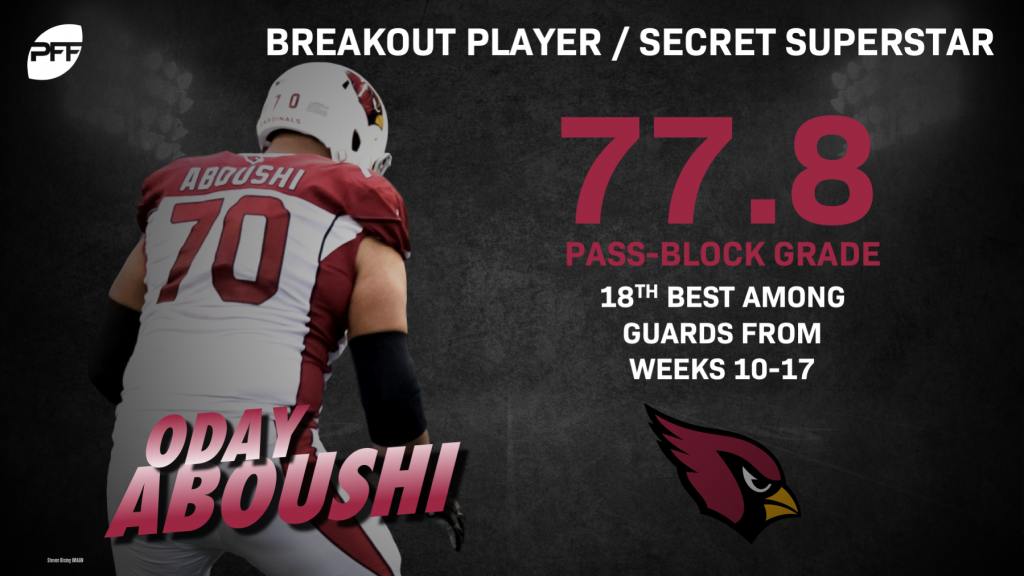 Key Rookie
Christian Kirk played in 12 games as a rookie, posting an overall grade of 70.3. Kirk showed promise as a deep threat, finishing with 227 receiving yards and a catch rate of 60% on targets of 20-plus yards.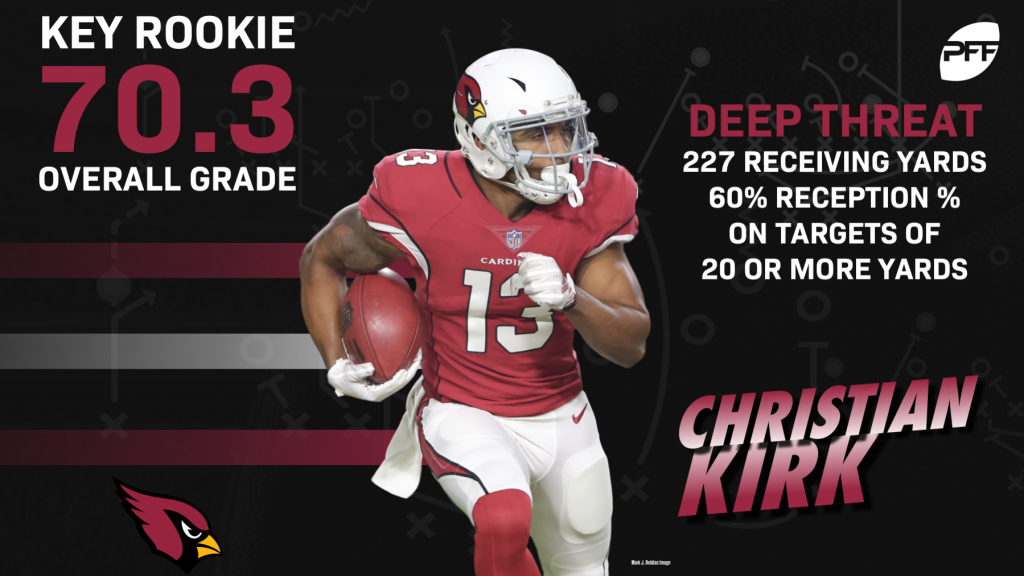 In conclusion
The Cardinals had a rough 2018 season, but they'll rally around Kliff Kingsbury as they hit rebuilding mode.