The 2021 NFL preseason is upon us, providing the first real chance to see this year's rookies perform on the professional stage. They have tantalized already with glimpses in training camp, but things are different in a game environment against real opposition.
PFF has been grading every snap of NFL preseason since the 2013 season, and many rookies have lit things up over that time. Some have gone on to succeed in the regular season, while others have floundered. It is certainly no guarantee that a strong preseason showing will lead to NFL regular-season success, but we have seen plenty of good NFL players hit the ground running early on.
Here are 12 of the best preseason outings PFF has graded from rookies.
Subscribe to
Long's debut preseason, in which he played by far the most preseason snaps in his NFL career, was also the first year PFF graded the exhibition games. He logged 131 snaps for the Bears and earned a 90.1 overall PFF grade across three games of action.
Long didn't allow a sack during the preseason that year, surrendering just three total pressures from 78 pass-blocking snaps on his way to the starting job at right guard that year. Long's best game came against the Chargers in the second week of the preseason when he earned a 98.2 PFF grade.
Both of Buffalo's starting tackles had strong debut preseason outings. A second-round pick for the Bills in 2017, Dawkins posted an 86.4 overall PFF grade during his first preseason, anchored by a dominant display as a run blocker.
Over 61 run-blocking snaps, he recorded a 94.6 PFF grade. He played 160 snaps that preseason before going on to start most of the season at left tackle in his rookie year. Williams impressed a couple of years earlier for the Panthers, the team that selected him in the fourth round of the draft that year. He played 152 snaps in his rookie preseason, earning an 89.2 overall PFF grade with 80.0-plus grades as both a run blocker and pass protector. That remains the best preseason of Williams' career.
It became quickly obvious that analysts just missed on Prescott, as the fourth-round draft pick was a first-round talent all along. Prescott was impressing already in training camp, but the preseason was when he took the starting job in earnest.
Prescott played 107 snaps in his first preseason, earning an 83.1 PFF passing grade and posting an 89.4% adjusted completion rate from 50 attempts. He threw five touchdowns and no interceptions (just one turnover-worthy play) in his rookie preseason. The poise he showed in live action just reinforced that he was going to be a quarterback who could start and succeed right away in the NFL.
Things got off track a little in the 2019 season under head coach Freddie Kitchens, but before that, Mayfield's Browns career was characterized by how different it looked from the laundry list of Cleveland quarterbacks who tried and failed to right the franchise ship.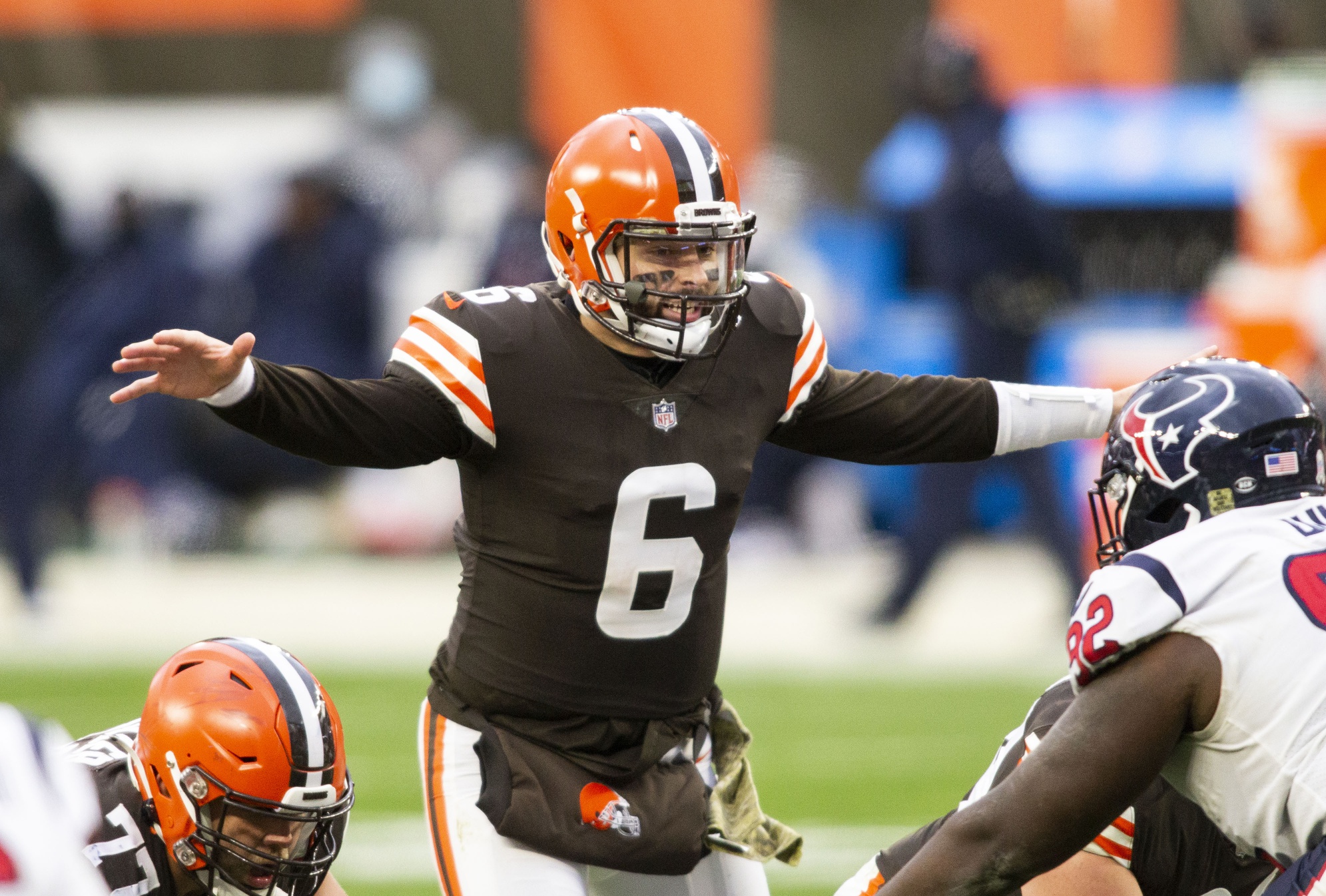 Mayfield's rookie preseason was no different. He played 147 snaps that year, dropping back to pass 73 times. His box score stats weren't great (57.4% completion rate, 88.2 passer rating), but he posted an 83.4 PFF passing grade and notched three big-time throws to just one turnover-worthy play. Mayfield went on to transform the Browns' offense once he came in for a struggling Tyrod Taylor in the regular season, setting the rookie touchdown record.
Clark has been in the headlines for all the wrong reasons lately, which isn't a new thing for him. He slipped to the second round of the 2015 NFL Draft largely because of a domestic violence incident that saw him kicked off Michigan's football team.
In that rookie preseason, however, he flashed his potential with a 91.8 overall PFF grade, racking up six total pressures and eight defensive stops across 125 snaps. Clark played in all four preseason games that year but had a quiet enough rookie campaign. He then broke out in Year 2 as a full-time starter.
One of the most fascinating "what if" stories of recent years, Borland looked like the next great San Francisco 49ers linebacker off an assembly line that had just produced Patrick Willis and Navorro Bowman in quick succession.
Borland dominated in his rookie year before walking away from the game due to fears over concussions and their long-term effect. He played 148 snaps in his rookie preseason, earning a 90.7 overall PFF grade. He was exceptionally good in coverage, allowing a lowly 46.4 passer rating into his coverage thanks to an interception.
Borland could have become one of the game's great linebackers based on the small sample size of play we saw, which began in the preseason.
A first-round draft pick back in 2014, Ward didn't show his best play in the regular season until he was deep into his career, but his rookie preseason proved he could definitely play at the NFL level.
Ward was certainly aided by being slated for a backup role in his first season with the team, meaning he was facing predominantly second-team offenses during the preseason, and he subsequently earned an 86.6 overall PFF grade. He accumulated five defensive stops and an interception across his 146 snaps while also grading well in all facets of safety play except rushing the passer, where he totaled just three snaps as a blitzer.
Johnson has earned impressive overall PFF grades of 80.0 or better in each healthy season of his NFL career, and that consistently excellent play extends to preseason, as well.
He has played only seven preseason snaps since his rookie year, but across 108 preseason snaps in his first taste of NFL action, he earned an 80.7 overall PFF grade. Johnson posted four defensive stops, spent time in the box as a free safety and even covered the slot.
Throughout his NFL career, Stills has been underrated compared with the kind of production he has consistently brought to the table. Despite his size and speed, he was a fifth-round draft pick in 2013. And he has worked his way through three different teams now despite consistently impressive numbers as a deep threat.
In his debut preseason with the Saints, Stills caught nine of the 14 passes thrown his way for 170 yards and two touchdowns. He generated 2.5 yards per route run and a 145.8 passer rating for his quarterbacks.
New England has struggled badly to acquire receivers in recent years, but one exception to that rule has been Meyers, and the evidence he was able to hang at this level was there during his first preseason.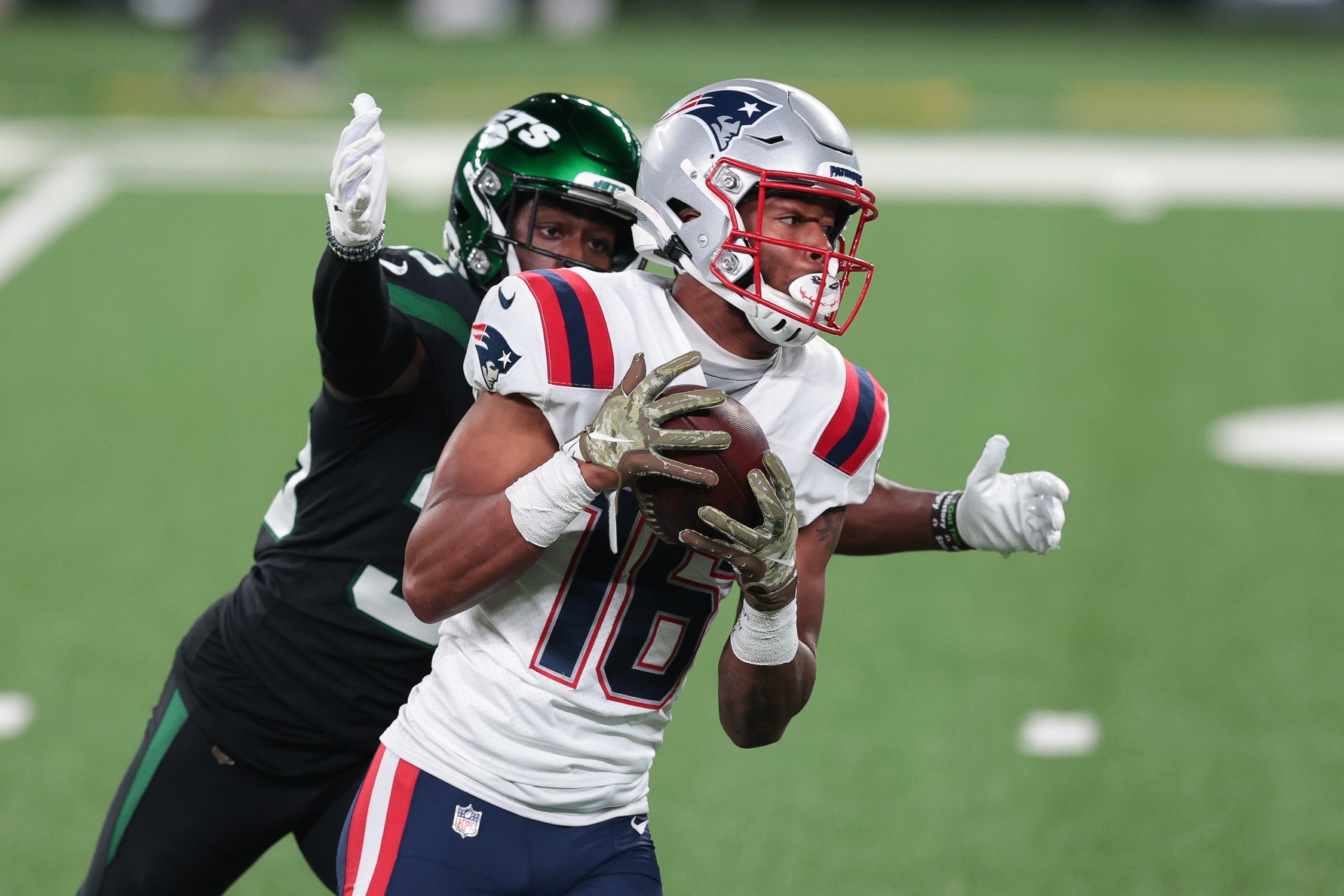 Meyers was an undrafted free agent in 2019 but received a lot of work in his rookie preseason, seeing 205 snaps across four games. He saw a massive 28 targets in those four games, catching 20 of them for 253 yards and two touchdowns. He averaged 2.3 yards per route run and generated a 123.1 passer rating on his targets, earning himself a roster spot in the process and beginning a rise that has continued to his current position within the team.
Despite blazing speed, Anderson went undrafted in 2016 out of Temple. Still, he saw a heavy workload in that first preseason. Anderson played 185 snaps in his rookie preseason, catching only 13 of the 25 targets sent his way for a massive 20.3 yards per reception and three scores.
His speed made him an obvious deep threat right off the bat and helped him earn a significant role with the Jets as a rookie, eventually becoming their best receiver.