The Super Bowl is fascinating for how many narratives are attached to a season in football, retroactively. Should the Cincinnati Bengals win, there will be podcasts and blog posts about overvaluing offensive lines, as though Super Bowl 55 never even happened. Let the Los Angeles Rams hoist the Lombardi Trophy, and there won't be a trade price too high for a franchise desperate to contend at the highest level.
This particular matchup is rich in narrative potential: two No. 1 overall picks at quarterback, at separate ends of their career, vying for legacy-defining moments. Two star LSU products at wide receiver, one on the way to the top and the other reclaiming the respect he deserved. Two head coaches with connections to long-standing families on offense.
With that understood, I think too much zooming out is done in the moments following games of this magnitude, so it was important to focus on simple but pivotal storylines and matchups between the lines on Sunday evening. Some will be specific, and some general — but all will be nice notes to have at your viewing party.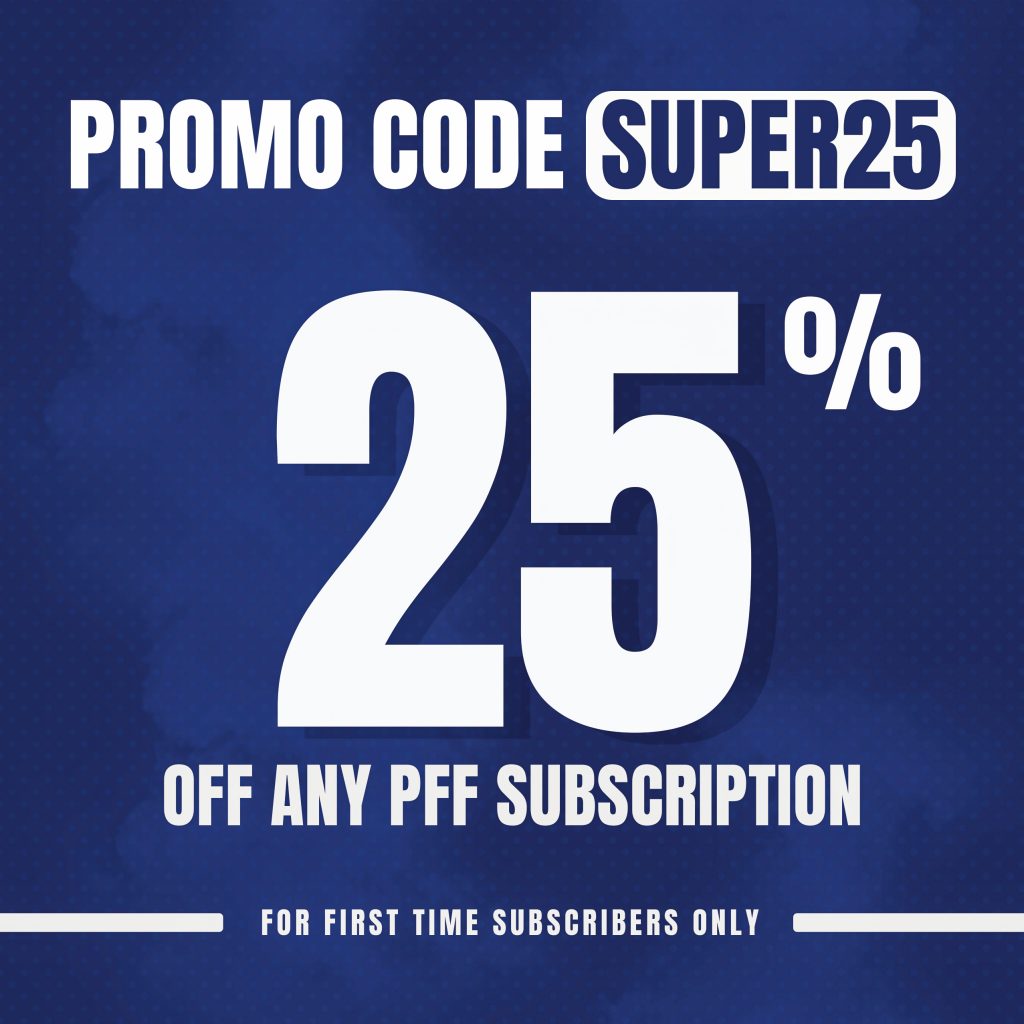 Click here for more PFF tools:
Rankings & Projections | WR/CB Matchup Chart | NFL & NCAA Betting Dashboards | NFL Player Props Tool | NFL & NCAA Power Rankings
Best Bets Tool
---
The Two-High Brand, As Powerful As Ever
Last season, the wave of split-safety (two-high) coverages reached its peak in Super Bowl 55, with the Tampa Bay Buccaneers toppling what seemed an inevitable crowning of the Kansas City Chiefs as team of the decade. Not playing Cover 1 at all, and only playing Cover 3 from a heavily disguised three-high safety look pre-snap, Todd Bowles and the Buccaneers' defense took away the crossers and seam routes Kansas City had feasted on all season long.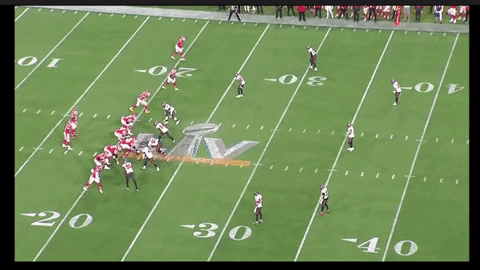 That game was an indication of a trend that's been discussed everywhere — a change in defensive philosophy to handle the modern passing game. Since 2017, there's been an increase in the snaps of defenses showing two high safeties, with the biggest jump (15 percentage points) coming from last season to this one. A great example: Cincinnati's 353 snaps playing with split safeties ranked just 22nd in 2022, but that would have cracked the top 10 in three of the four seasons prior — just above league average last year.
In sports, an overdone trope exists about how quickly things change beneath the feet of its participants, but it holds true in this moment. Many things about football look just as they did five years ago, but the defenses in the league changed almost overnight, at least on the back end. The Bengals and the Rams (in particular), stand out as rightful participants in this year's Super Bowl, as another example of the tensions that arise when an explosive offense is matched up against a defense intent on keeping everything in front and underneath.
Some of Cincinnati's best work in the passing game comes in "3×1" looks, where Chase is isolated on the outside. In these trips looks — with the tight end aligned as a slot or in the core of the formations — Cincinnati has the second-best passing grade and EPA per play figure in 2021. The Bengals will have to work out some adjustments, with the health of tight end C.J. Uzomah in question and Drew Sample being targeted less than 20 times this season.
When Cincinnati is at its best/healthiest, these formations put defenses in a bind. With Tyler Boyd, Tee Higgins and Uzomah opposite Chase, there's a good chance that one will be a matchup problem. How the Rams respond will give us a clear picture of how things will play out in the passing game.
Jalen Ramsey's alignment and usage has been an on-and-off conversation among those invested in the Rams — typically based on whether the team has a good day on defense. This Sunday, though, defensive coordinator Raheem Morris should step in the door planning to put his best guy on Chase — firstly (and mostly) for my entertainment, and because it allows Los Angeles to do much more in coverage.
When Ramsey does play inside, it's usually because he's one of the few elite corners with the physical tools and willingness to get involved in fitting the run. That's evidenced in the coverage splits in nickel (5 DB) personnel: Los Angeles played Cover 1 and Cover 3 on almost 60% of the snaps with Ramsey in the slot. However, when the threat of the pass is present — especially in those 3×1 looks — Los Angeles gets back into split-safety shells. In watching the Rams' game against the Green Bay Packers (i.e., Davante Adams), I found something interesting that I expect to see if Ramsey isn't shadowing Chase.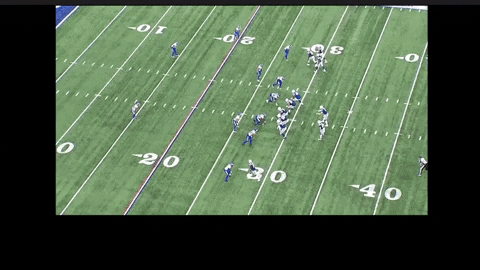 Earlier in the season, and anytime there's an isolated receiver the Rams don't feel threatened by, they played quarters coverage across the board, using the weakside safety to help on any routes coming across the field. When faced off against Adams, and not using Ramsey to play him in single coverage, Morris would call for a quarter-quarter-half coverage, rolling a safety over the top of the single receiver.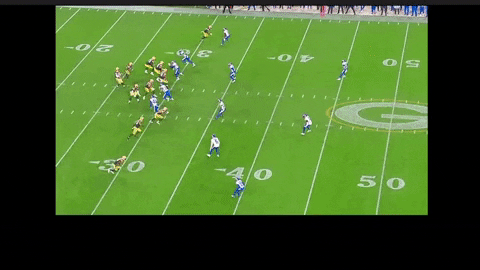 When Ramsey is outside, that allows the Rams to stay in quarter-quarter-half coverage (23% of snaps). Now, the Cover 2 side is rolled over the three-receiver side of the formation. That allows, again, for the weakside safety to add in as a coverage body to the trips side, and your strong side safety can play as the deep help. This would allow for the Rams to protect themselves from crossing routes and in-cuts from Boyd and Higgins.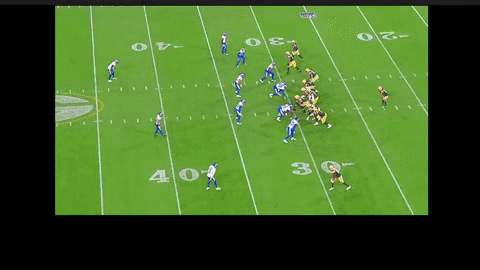 On every passing snap, quarterback Joe Burrow is going to take a peek over at Chase to see if he's available. If Ramsey is there, Burrow will still live with the one-on-one matchup. But if Ramsey wins the most important ones and the rest of the coverage is rolled to the opposite side, it'll be difficult to work the ball into intermediate and deeper windows.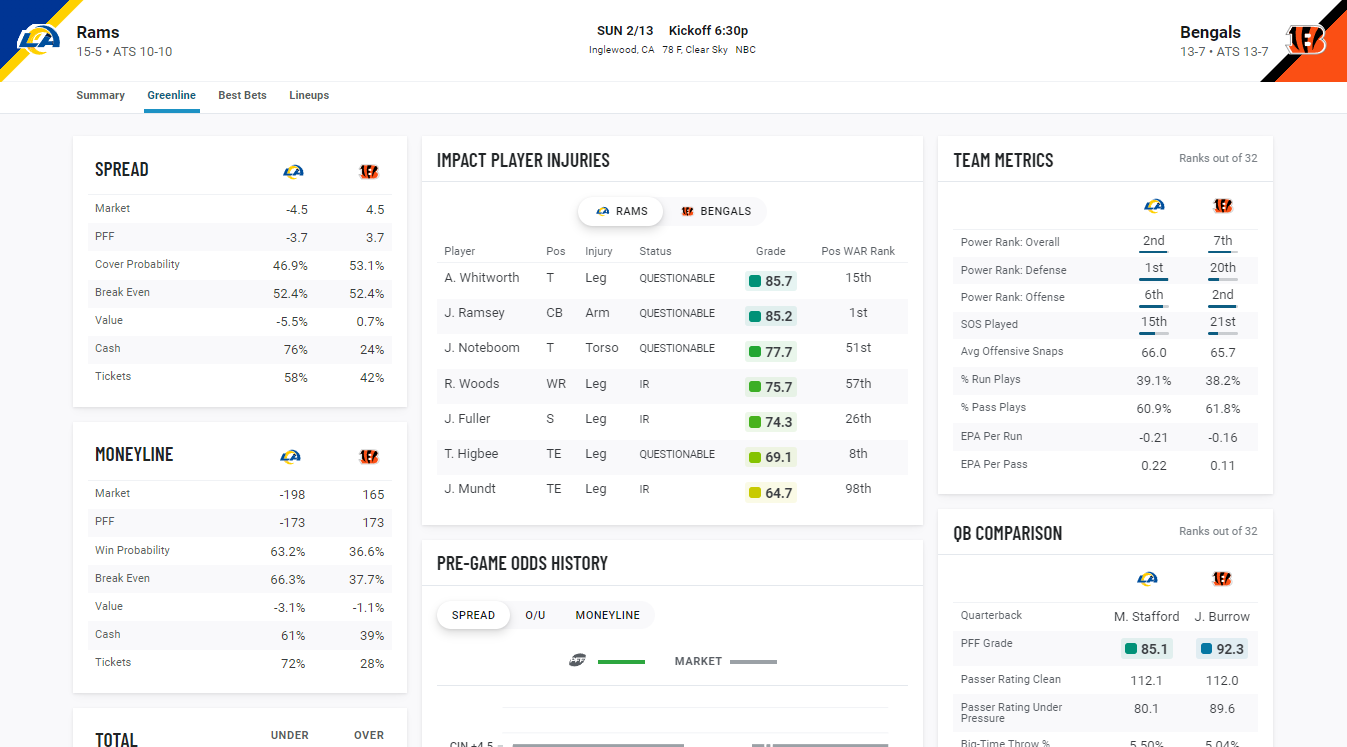 Bear (front) vs. Bengals
The Bengals ranked fifth in the NFL in pass plays with five-man protections, which tracks with how spread out Zac Taylor wants his offense to be. The issue with Cincinnati's five-man protections: the offensive line hasn't been nearly good enough to justify the usage. The four teams ahead of the Bengals — the Chiefs, Bills, Buccaneers and Rams — posted pass-blocking grades above 70.0, compared to Cincinnati's 56.8. The pressure rate the Bengals allowed in the regular season (29%) ranked a modest 14th, but its 10% knockdown rate (sacks and QB hits) ranked fifth-highest in the league.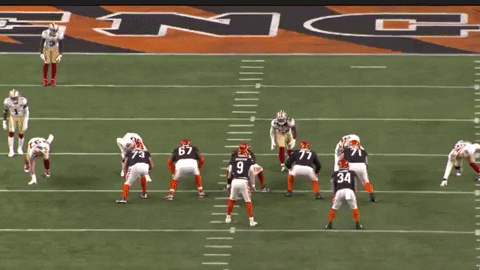 I can't imagine a worse matchup for this offense than Los Angeles' combination of Von Miller, Aaron Donald and Leonard Floyd. In the 2021 regular season, the Rams saw the second-most snaps of five-man protections in the NFL, and they ranked second in pass-rush grade (81.1) against those looks. The team pressure rate was 13th at 30%, but the pass-rush win rate was the second-best in the league (59%).
That level of dominance tracks with Los Angeles' personnel, and how its best players are employed. Beginning in 2020 with Brandon Staley and carrying over under Morris, the Rams love to play in odd-front looks that force each offensive lineman to protect without help. For as gaudy as the Rams' pass-rush win rate is against five-man protection, the number jumps up to 68% on its 134 pass-rush snaps in an odd front.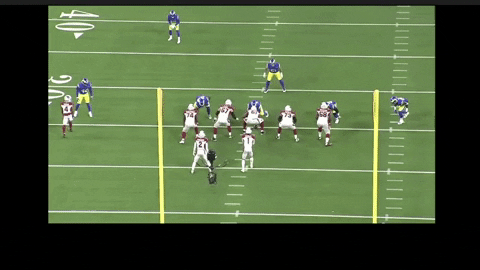 Last season, I made the mistake of assuming that Patrick Mahomes would simply tap into his transcendent pocket movement skills and make Tampa Bay's pass rush a negligible factor. Mahomes did everything he could to prove me right, but the margin of error was the size of a rubber pellet on a turf field. No way in the world will I make the same mistake in consecutive seasons, and that implies nothing negatively about Burrow — another quarterback who has been good enough to overcome poor pass protection in 2021. In spite of taking 49 sacks in five-man protections, Burrow is second to only Tom Brady in passing grade. When Burrow was pressured, the Bengals still ranked in the top five in yards per pass. And they placed third when Burrow was moved off his platform.
For those who subscribe to the idea of Burrow's magic, don't let a little data and all-22 stand in the way. I've picked against this Bengals team every step of the way, and I'm doing it again Sunday. However, all of the holes on the roster have existed since OTAs, yet we stand 60 minutes of game time away from a potential Cincinnati championship. I say that to encourage all Bengals fans to enjoy every bit of this weekend, because there's no roadmap to get to Super Bowl Sunday, and there's no guarantee it'll ever happen again.
Should things fall apart between the lines, though, don't say you weren't warned.