Michael Gallup is one of the NFL's most underrated receivers. While playing in the shadow of Amari Cooper for a few years and now behind CeeDee Lamb plus Cooper, Gallup has flown under the radar. In the Dallas Cowboys' three-receiver sets, he helps his team by being a dependable isolated receiver. He's mostly aligned as the single receiver — away from Lamb and Cooper — and quarterback Dak Prescott trusts him in these one-on-one situations.
Yet, it's absence from the lineup since Dallas' Week 1 loss to the Tampa Bay Buccaneers — unfortunately due to injury — that has helped to create an offensive juggernaut. The Cowboys rank fifth in expected points added per play (.104) and first in offensive success rate (53.7%) this season despite Gallup missing so much time.
Click here for more PFF tools:
Rankings & Projections | WR/CB Matchup Chart | NFL & NCAA Betting Dashboards | NFL Player Props tool | NFL & NCAA Power Rankings
---
After the Cowboys drafted Lamb in the first round of the 2020 NFL Draft, the team felt like "11 personnel" was its ideal grouping — three receivers, a tight end and a running back. This makes sense. The Cowboys have three top receivers and wanted them on the field at all times. Before Prescott's season-ending injury in Week 5 last season, the team used this personnel grouping on 79% of its snaps. Last year, the Cincinnati Bengals led the league over the course of the entire regular season at 75%. Dallas may have topped that mark had Prescott remained healthy.
But the problem is that environment puts pressure on the quarterback to find the right receiver and throw the ball accurately on more progression-type pass concepts. Prescott is certainly capable of that, as he's an elite processor. But when the team runs the "shallow cross" pass concept time and time again and his read takes him from Gallup on a post route to Lamb on a basic in-route to Blake Jarwin on a drag route all the way to a six-yard completion to Cooper on a short in-route, it's not moving the needle as much — even if it is good quarterback play.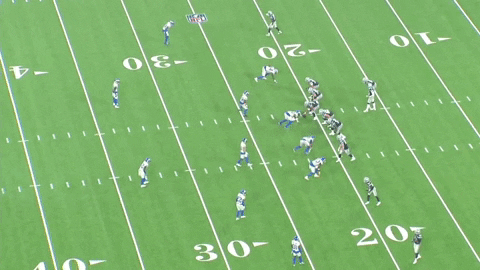 The Cowboys needed a way to take some of that processing off Prescott's plate and put more stock into offensive coordinator Kellen Moore's ability to scheme up open receivers earlier in the progression. This was a key idea for Moore this offseason and against the Buccaneers in Week 1. The Cowboys limited how much 11 personnel they played and have been doing it to great effect without Gallup in the lineup since then.
Dallas is now down to 56% of its snaps being from 11 personnel, and the offense's second-most-used personnel package, 12 personnel — two receivers, two tight ends and a running back — is up to 33%. Through Week 5 last season with Prescott at the helm, the latter mark was at 12%. The Cowboys now rank first in success rate in 12 personnel and fourth in the same category in 11 personnel. Being able to live in two offensive worlds is key for success in the modern game. 
Cowboys' Rate of 11 Personnel with Prescott on Field
| | |
| --- | --- |
| Season | Rate of 11 Personnel |
| 2016 | 60% |
| 2017 | 61% |
| 2018 | 68% |
| 2019 | 67% |
| 2020 | 79% |
| 2021 | 55% |
With Gallup sidelined for much of this season, the Cowboys have had to rely on Jarwin and his tight end teammate Dalton Schultz to create an environment where Prescott can get defined reads of play action. They run play action on just 19% of their 11 personnel snaps but on 50% of their 12 personnel snaps to create a less stressful environment for their quarterback.
They can also run the ball from these sets. Having more tight ends increases diversity in the run game. With Dallas in 11 personnel, its "duo" scheme — also known as power without the pullers — accounts for 10% of the team's snaps. It accounts for 29% in 12 personnel. The Cowboys can be a more "punch you in the mouth" type of offense rather than the zone-based team they are in the other personnel grouping.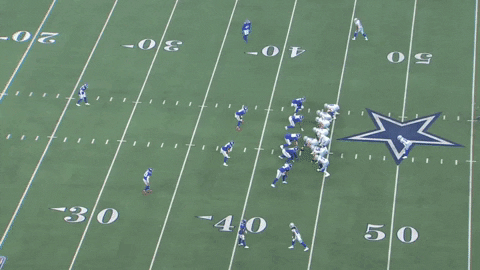 No team has run more snaps with two tight ends aligned next to each other than the Cowboys, and they rank fourth in overall expected points added (EPA) per play in those alignments and first in rushing EPA per play. Now, Prescott — who can be Superman if needed — doesn't have to be Superman on every snap. The offensive line is healthy, Dak is healthy and there was an emphasis put on running heavier sets to control the defense a little more. The Cowboys sit at 5-1 as a result.
With Gallup set to make his return in the coming weeks, Dallas can use its personnel more wisely. He gives the team an ability to have three successful receivers on the field when needed, but the Cowboys know they don't need to rely on that trio winning every rep.
Of course, Prescott is also playing at an elite level regardless. His 83.0 PFF grade ranks ninth in the league, and that's low only because of a few odd fumbles on snaps in goal-line situations. We can't ignore that those plays happened, but we can also assume that they aren't predictive going forward. Prescott's grade on passing plays ranks fourth-best, and that seems to fit better with what we see on film.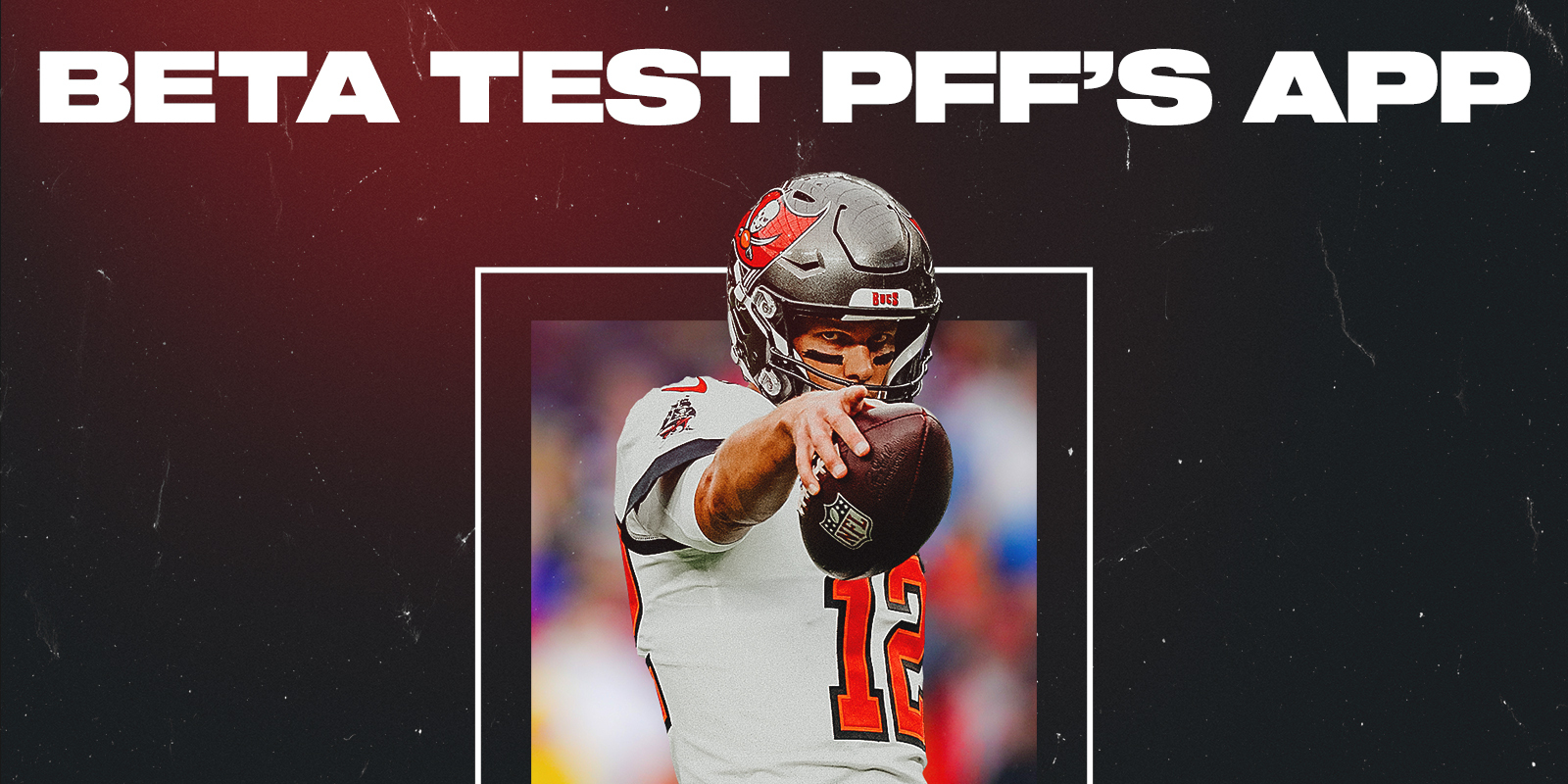 There are few players who can match his decision-making chops — before and after the snap. His recent 445-yard outing through the air against the New England Patriots showed a player who is unphased by pressure in the pocket, even coming off a gruesome leg injury, and who makes the right choices time and time again.
We can see him get all way through his progression on this snap early in the game: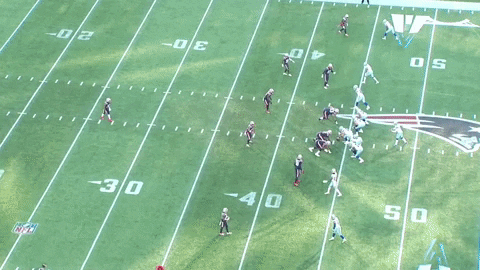 And then against an all-out blitz, he calmly gets off Lamb when the receiver can't win his double move, finding Cedrick Wilson over the middle: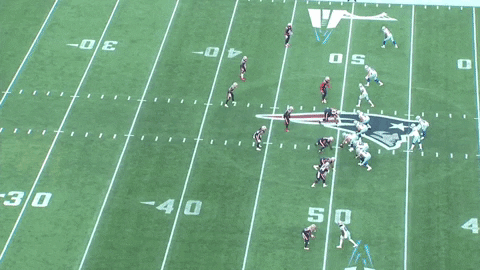 Less 11 personnel has made Prescott better in those situations. His 86.6 passing grade in this personnel grouping this season would be the highest in his career by 5.2 points. His turnover-worthy play rate would mark a career-low, and his rate of uncatchable throws would do the same.
All of this bodes well for Dallas going forward. Being able to live in two worlds is key to a modern offense. Even with a quarterback as talented as Prescott is, the weight of the scheme that was placed directly on his shoulders can only go so far. Taking that weight off and putting it back on offensive coordinator Kellen Moore and the offensive line has led to great play and a sustainable future for the Cowboys.