The 2022 NFL Draft is almost here, so for one last time, it's time to go to bat for the group of prospects I have been unusually high on during the scouting process.
These are not necessarily players I believe will become the best in the class. Instead, these are the guys I think have NFL ability and are (in some cases) being vastly underrated or undervalued relative to the alternatives.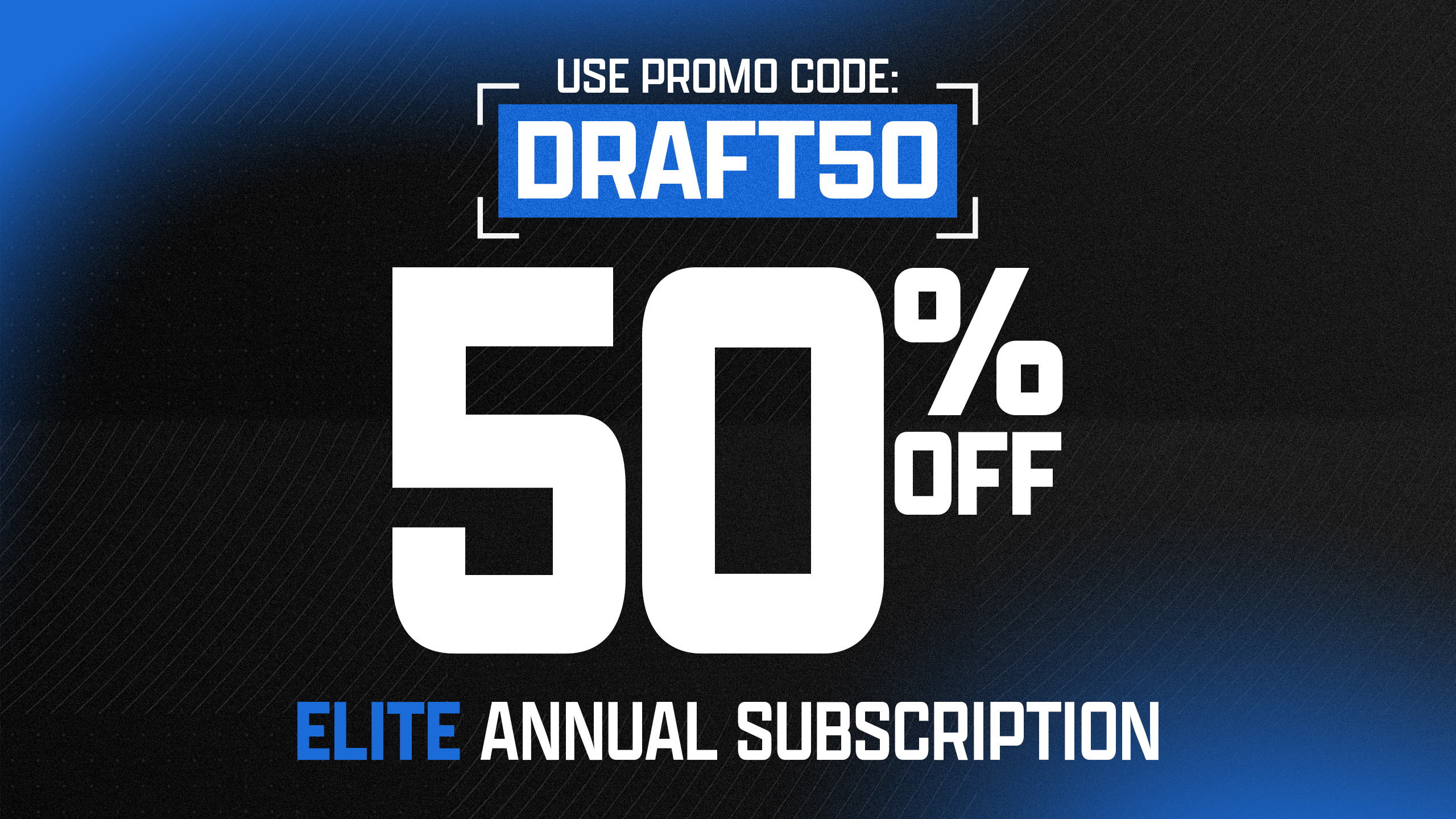 The first player in this draft class who caught my eye, Calvin Austin has a speed and quickness nobody else in this draft class can match, but evaluators seem to be discounting that because of his size.
At 5-foot-8 and 170 pounds, The Memphis product will be a massive outlier if he has success at the next level. Still, he brings special athleticism to offset that size deficiency: He ran a 4.32-second 40-yard dash, one of the fastest 10-yard splits ever measured and recorded a 99th-percentile broad jump despite being one of the smallest receivers ever to attend the scouting combine.
He lined up outside on 77.2% of his snaps during his college career — 90.5% this past season — and showed the ability to cause problems for even elite cover players like Ahmad "Sauce" Gardner, who has the kind of physicality Austin will regularly run up against at the NFL level.
Despite the concerns, he's shown there are good reasons to overlook his size.
If Jones were three inches taller and 20 pounds heavier, he would be the best cornerback prospect in the draft. Alas, he isn't, and that lack of size isn't inconsequential to his position. Coaches can move receivers around to mitigate thr lack of size. Cornerbacks are a target, and if they're undersized, that target gets made more attractive to opposing quarterbacks.
Jones may be limited to the slot at the next level, but he's the only player who could ever match Austin's short-area quickness and change of direction, and those are vital skills for slot coverage. He earned high-end PFF coverage grades in three straight seasons across two different programs, and his coverage numbers improved each year. 
There is growing talk that the things holding Pickens back are character concerns and maturity red flags, so he could still be drafted well below where his tape says he should. Pickens' tape ranks among the best in this class, and he has true No. 1 X-receiver potential — which isn't everywhere in this year's group of receivers.
An ACL injury means we never got to see the full potential of where the 6-foot-3, 195-pounder could get to with another year of play under his belt, but he is a receiver with a first-round skill set who may slip in the draft. If a team has a strong support structure in place, he could be a steal.
Despite his trail of pass-rushing destruction over the last two seasons, the pass-rusher from Oklahoma is being undervalued in a promising class of edge defenders. No rusher in this draft has as many decisive pass-rush wins as Bonitto does over the last two years, nor the win rate he has been able to post.
The 6-foot-3, 248-pounder is a little undersized and doesn't have the same pedigree against the run other prospects do. However, there is nobody who has the pass-rushing resume he can bring to the table, and that's still a handy trick to bring to the NFL.
In a year lacking elite quarterback prospects, Carson Strong should have a little more respect relative to the consensus top-five quarterbacks. His knee is a concern and may have him off some team boards entirely, but if a team clears him medically, he has tape and the kind of arm talent that speaks to big potential.
Strong is also a throwback to the days of immobile pocket passers, and I want to believe there is still a place in the NFL for players like that, even if you need to go back more than a decade to find the last time one entered the NFL and became a very good player.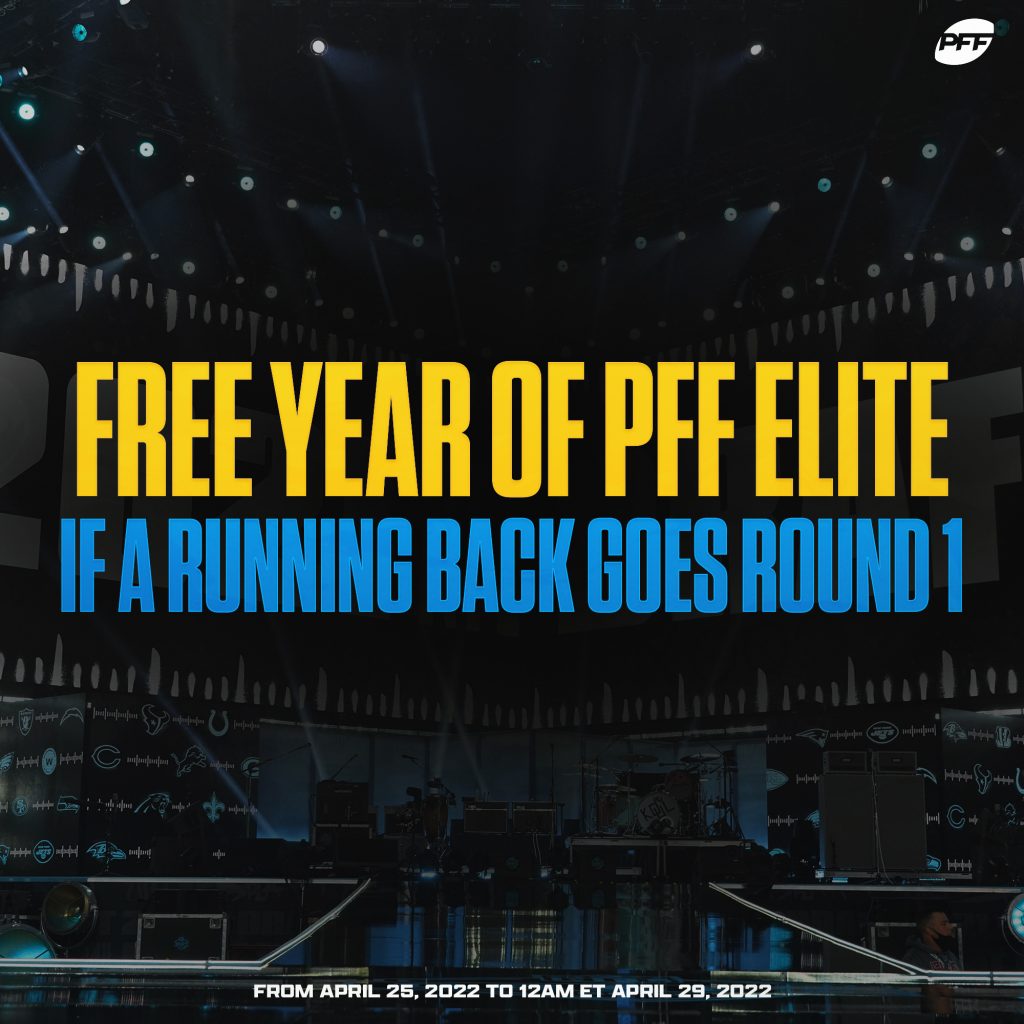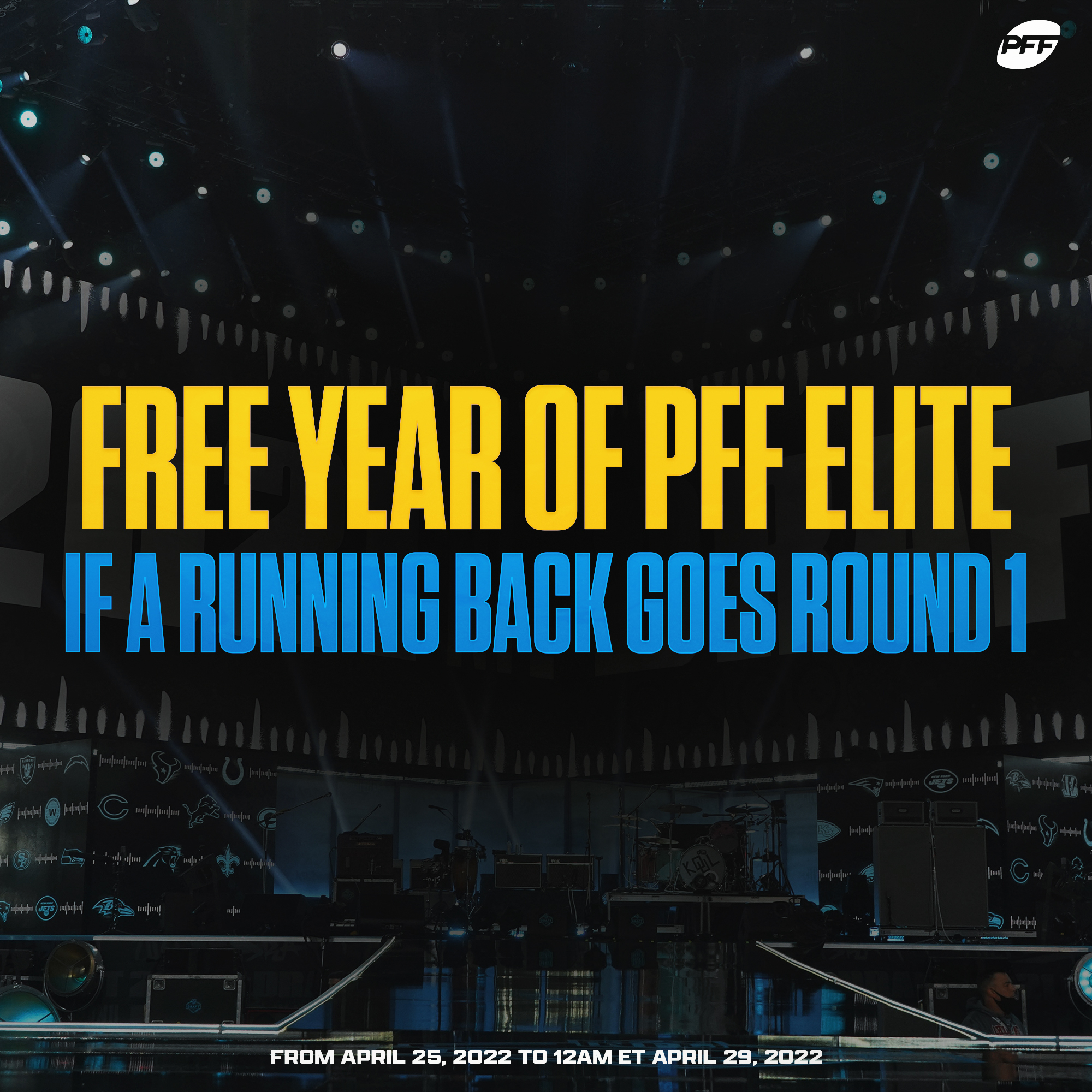 It isn't easy to find more of a playmaker than Tolbert has been for South Alabama in his college career. At 6-foot-1 and over 190 pounds, he has the size needed to succeed at the NFL level, and while his measurables didn't set the world alight, his 10-yard split was a lightning-quick sub-1.5 seconds.
Tolbert increased his production in terms of yards per route run each season of his career and finished by topping 3.1 this past year, an elite number in the NFL. He isn't getting as much love as some second-tier receiving prospects, but I wouldn't be shocked if he became the best player in that group.
Pre-draft is often where the world falls in love with measurables and freakish athletes, where the world overlooks players who have just been excellent on the field in favor of those who appear more capable in shorts.
Mitchell's 94.8 PFF grade ranked first among the nation's tackles last year. Over his last two seasons, he allowed 14 pressures across more than 700 pass-blocking snaps. Though he will have to overcome being undersized and seeing a massive step up in competition in the NFL, he has the ability to stick on a roster and potentially develop into something down the line.
This isn't just a weak quarterback class at the top — it also extends down the draft, with an absence of really intriguing mid-round options and a scarcity of late-round development prospects teams will fall in love with.
One player who has genuine NFL tools and some legitimate tape is Cole Kelley, who began his career at Arkansas before transferring to Southeastern Louisiana and finally dominating over the last two seasons of starts.
Kelley has a massive frame and huge arm, bringing real NFL tools to the table as he tries to prove he can still play at a high level against much better opposition. The chances he becomes anything as a late-round roll of the dice aren't high, but they're higher than most of the alternatives in this draft.
Comparing a player to his brother always feels like a lazy comparison, but the similarities between James Cook and his older brother Dalvin are too obvious to ignore.
The elder Cook has been one of the best running backs in the NFL since he entered the league. And even though James is a little smaller and not quite as good across the board, if he's 80% of Dalvin, that still makes him a good NFL player in most offenses throughout the league. James is one of the best route-runners and overall receiving backs in this draft and has that same gliding style of running that his brother does. 
Many of my favorite players in this draft are receivers, and the depth at that position might be the strongest in the draft. Bo Melton is another player getting overlooked, ranking No. 158 on the consensus draft board and 182 on PFF's Big Board.
He has exceptional movement skills and was badly held back by his quarterback play at Rutgers. At the NFL level, he could immediately be a far more productive player and offers some legitimate run-after-the-catch skills. He broke double-digit tackles in each of the last two seasons.