Compared to its Power Five counterparts, the Pac-12 has not had a bully on the block in quite some time. With Clemson (ACC), Alabama (SEC), Oklahoma (Big 12) and Ohio State (Big Ten) dominating their respective conferences, any other team winning those titles would prove to be an upset.
The Pac-12 is different.
Oregon is back-to-back champs but only got its place in the conference title game last season after coronavirus issues ravaged the Washington Huskies. The Ducks have won the title game four times now, with Stanford taking home three, Washington seizing two and USC claiming one.
Based on PFF conference title odds, USC has the best chance to win its second title (27%). For reference, Oklahoma is at 60%, Clemson is at 54%, Alabama is at 53% and Ohio State is at 47% to win their respective conferences. That means even USC reclaiming its throne could be regarded as somewhat of an upset. Oregon is second at 21%, followed by Washington at 13%, Utah at 12% and Arizona State at 10%.
With Oregon, Washington and USC already being crowned Pac-12 title game champions since its 2011 inception, that leaves us with just Arizona State and Utah having a chance to become first-time Pac-12 champions. The two schools are a combined 0-3 in the conference title game. Utah has never won the conference since its 2011 induction into the Pac-12. The Sun Devils shared a title in 2007, but they haven't won an outright conference championship since 1996 when they were led by Jake Plummer.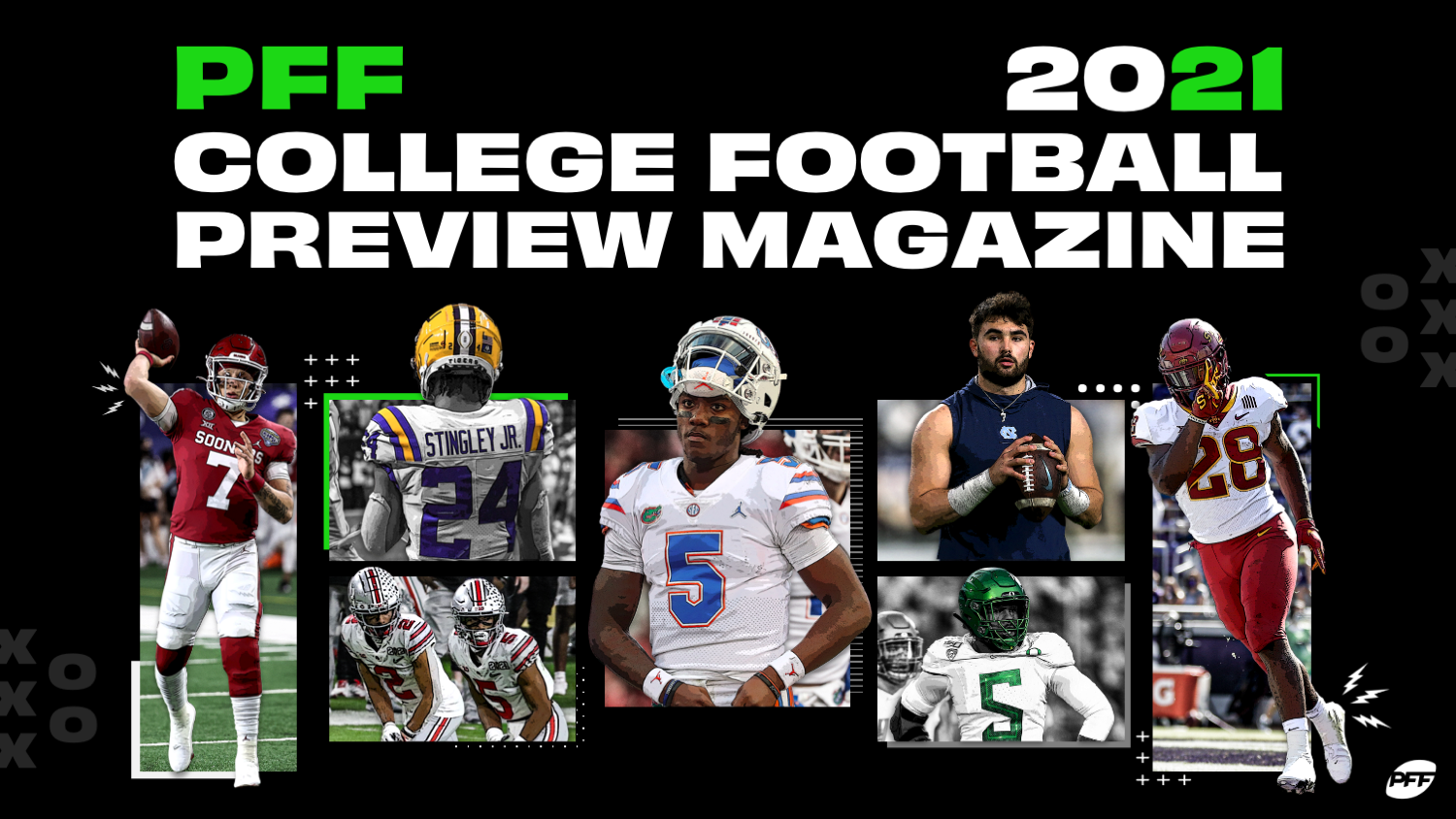 The Utes are trying for a second straight year to insert a veteran transfer quarterback as the full-time starter. Last year, the Jake Bentley experiment didn't work out at all. The former South Carolina transfer produced a measly 55.5 passing grade. No one with over 100 dropbacks in a season for the Utes during the PFF College era (2014-) had a lower grade. Only Tyler Huntley has ever recorded a 75.0-plus grade for a season with the Utes, so at least the program is used to poor quarterback play.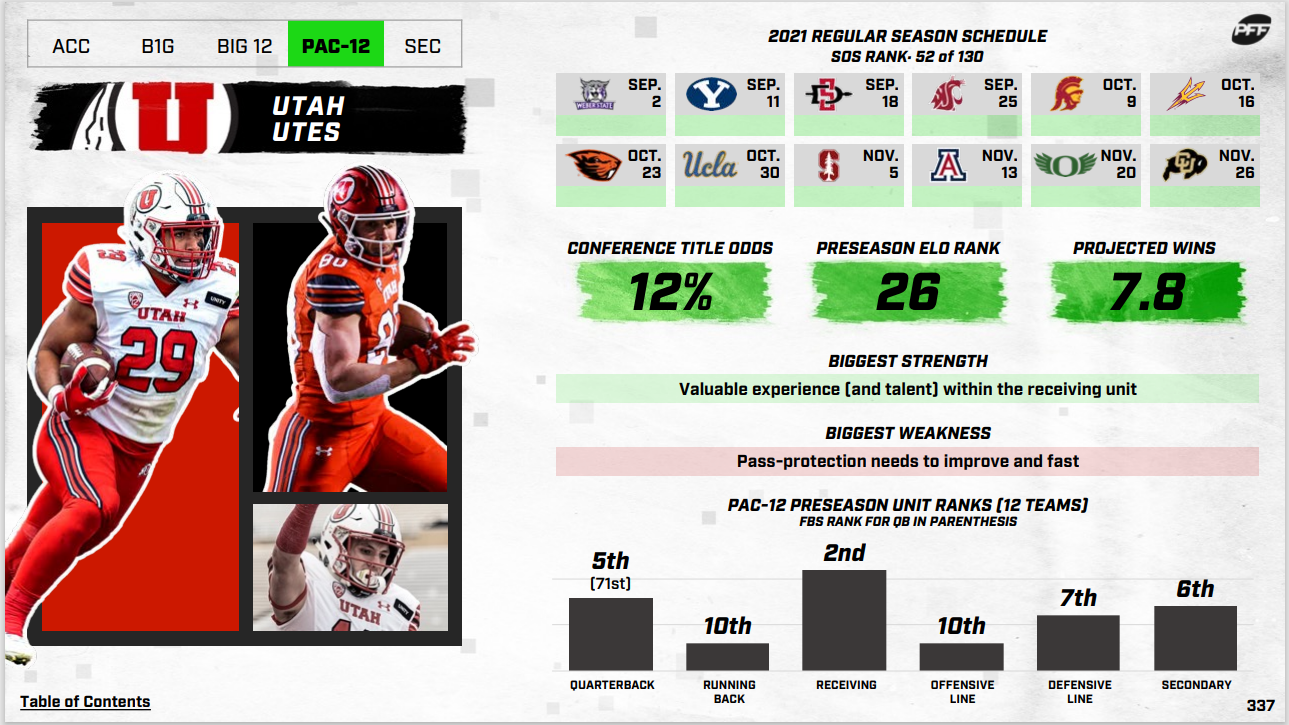 Subscribe to PFF Edge to continue reading
Already have a subscription? Sign In