The college football world's obsession with the number of stars next to a recruit's name over what's been proven on the actual field is a problem.
There are far too many instances of highly coveted four- or five-star recruits performing poorly in college and still getting called "elite college talents" because of what they accomplished in high school. It's human, but we have to change course — it's time to forget the stars after we have seen said player over a large sample in college football. 
This is precisely the case with new Georgia quarterback JT Daniels, a 2018 five-star recruit who was recently granted a waiver to play immediately for the Bulldogs following his transfer from USC. Some believe that Daniels should win the Georgia starting job over Jamie Newman, an incoming transfer from Wake Forest and a 2016 three-star recruit. That belief is, quite frankly, erroneous. 
Daniels started right out of the gate for the Trojans as a true freshman in 2018 and managed to produce a 59.8 PFF grade, which ranked 118th among 136 qualifying FBS quarterbacks. In 2019, he tore his ACL in Week 1 against Fresno State after a subpar performance (62.9 PFF grade, three turnover-worthy plays on 37 dropbacks).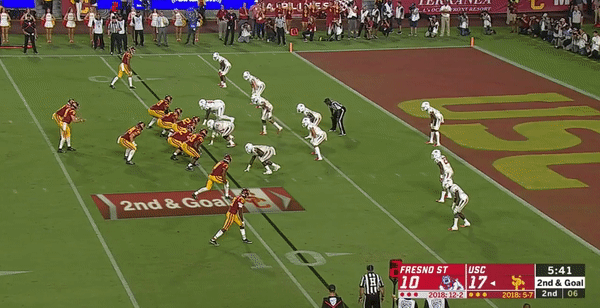 As for Newman, he's coming off a year in which he earned an 85.1 PFF grade that ranked 19th among 131 qualifying quarterbacks. 
It'd be foolish not to acknowledge that Daniels has a high chance of improving in his next full year as a starter, but to what degree?