• George Pickens: 3 receptions, 32 yards, 2 rushing attempts, 23 rushing yards, 1 rushing touchdown 
• Juwan Johnson: 5 receptions, 44 yards, 1 touchdown
---
PFF's fantasy football recap focuses on player usage and stats, breaking down all the vital information you need to achieve fantasy success in 2022.

Jump to another recap:
[email protected] | [email protected] | [email protected] | [email protected]
[email protected] | [email protected] | [email protected] | [email protected]
[email protected] | [email protected] | [email protected] | [email protected]
---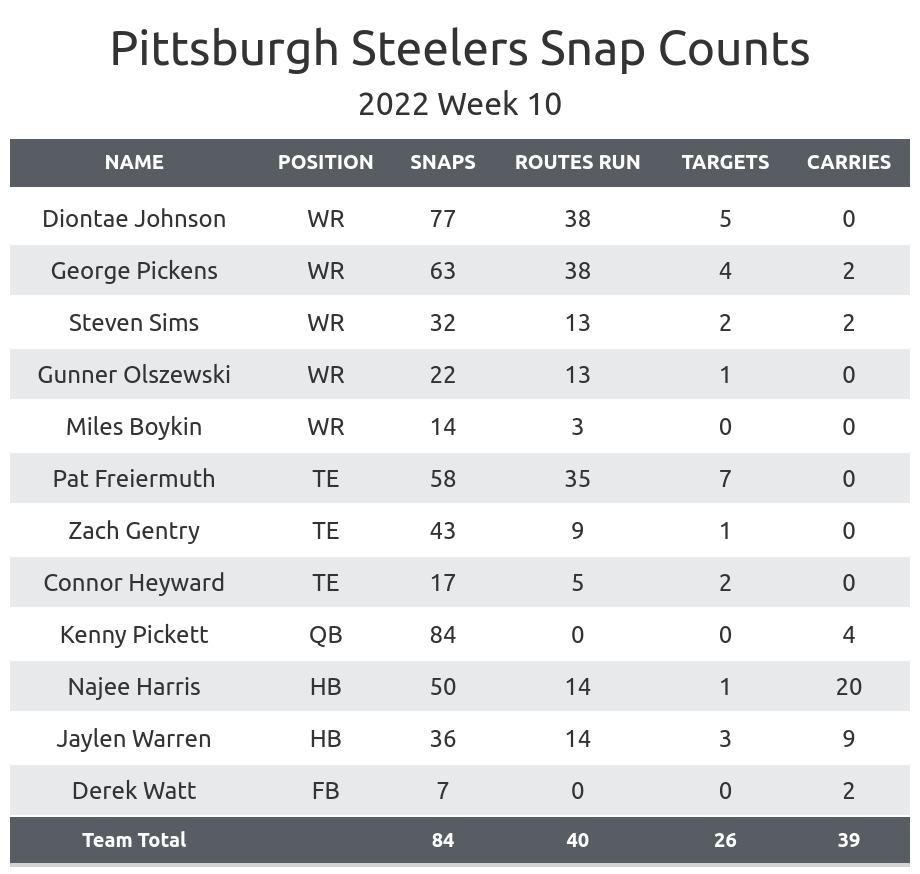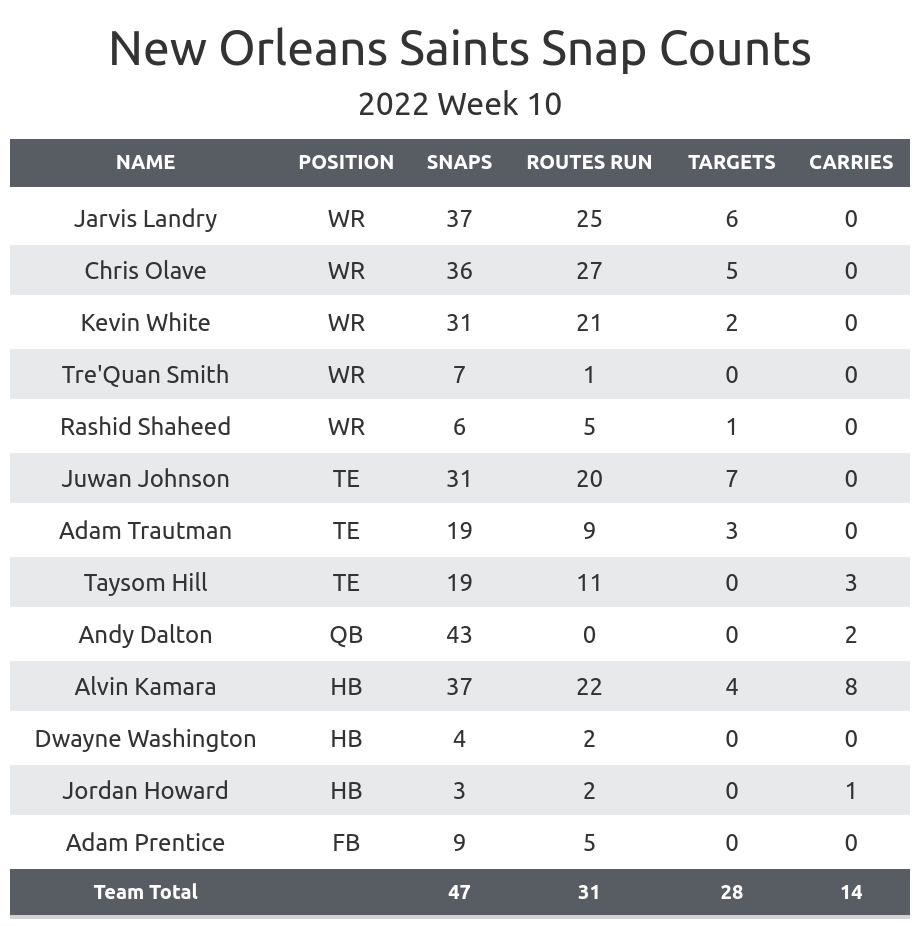 The Steelers without Chase Claypool: The Steelers traded Claypool over a week ago, but Pittsburgh was on a bye last week, making this the team's first game trying to replace him.
Claypool had played 60-of-84 snaps in 12 personnel over the first eight weeks.

George Pickens

unsurprisingly took most of those snaps, playing 19-of-27 snaps from that personnel grouping, including 17-of-18 on pass plays.

The trade also left the Steelers using more 12 personnel than they had earlier in the season.

Gunner Olszewski

and

Steven Sims

handled an even 22-to-22 split out of 11 personnel.

Sims was the player to take over for Pickens in 12 personnel in running situations, which is why Sims played more offensive snaps overall.

Pickens has been a waiver wire target most weeks, and he's still available in plenty of leagues.

It was a team effort taking over for Claypool, making no other player a waiver target.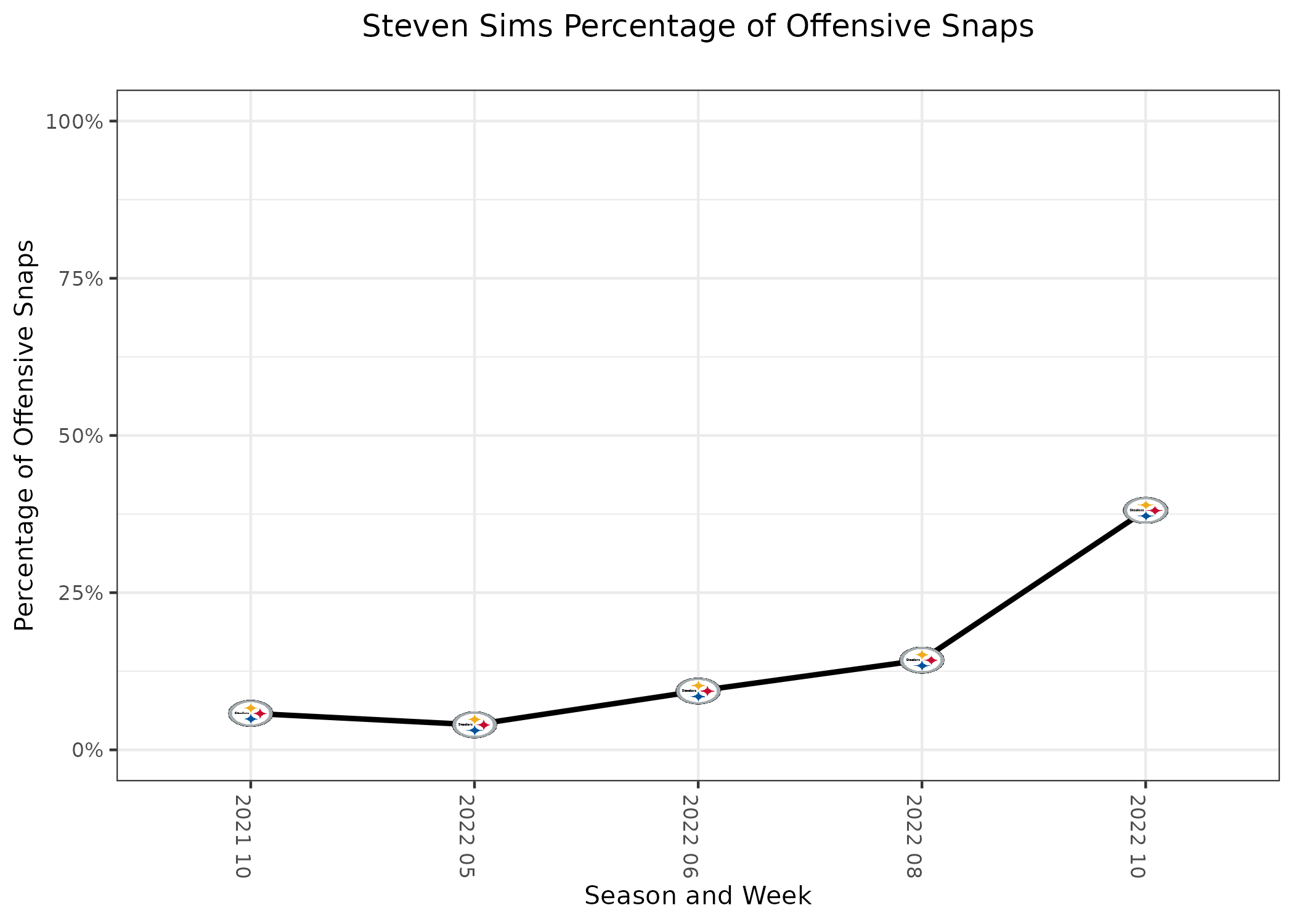 Add Jaylen Warren: Najee Harris put together his best rushing performance of the season, but that didn't stop Warren from seeing more offensive snaps than usual.
Warren was the team's third-down back, as has been the case in recent weeks.

The difference this week is that Warren saw a higher percentage of snaps on early downs, as well as some time in short-yardage situations.

Warren gained 37 yards on nine carries and caught three passes for 40 yards.

He could become a bigger part of the pass game after the Claypool trade, as he is no longer the clear fifth receiving option for the Steelers on third downs.

There is still a chance Warren overtakes Harris on early downs this season, as we've seen happen with other rookie running backs this week.

Harris is a clear sell-high candidate after this performance.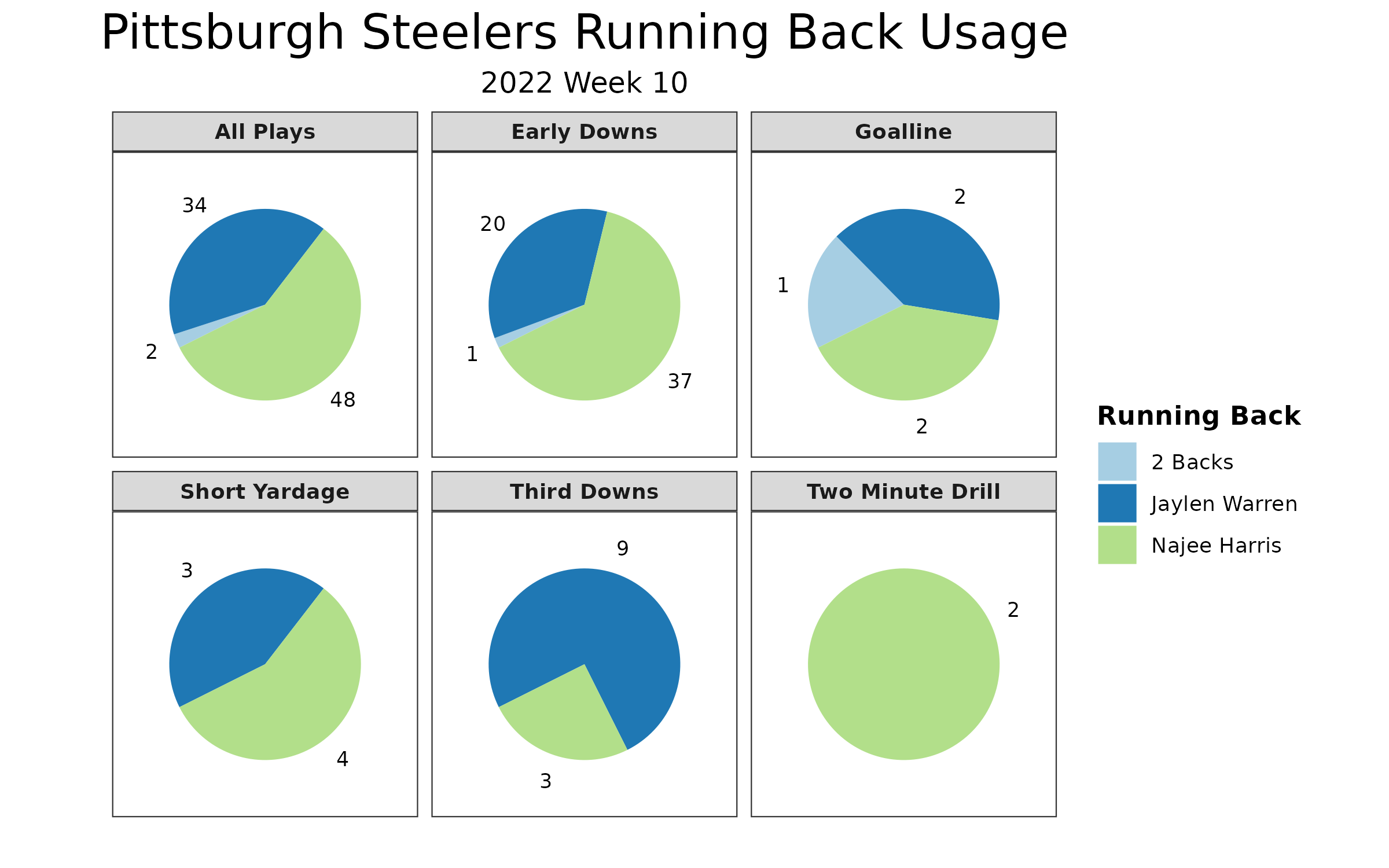 Jarvis Landry's return: The Saints wide receiver rejoined the lineup after last playing in Week 4.
He went straight to being one of the top options on the offense, playing a clear majority of snaps and finishing second in routes run and targets on the team.

His potential for targets is even higher than it was last time he was healthy since

Michael Thomas

is out for the season.

Marquez Callaway

was a healthy inactive with Landry back.

Landry caught three of his targets for 37 yards.

The Saints lost the time of possession battle. Landry's role will lead to more fantasy points when the Saints are running more plays.

This makes him a waiver wire target.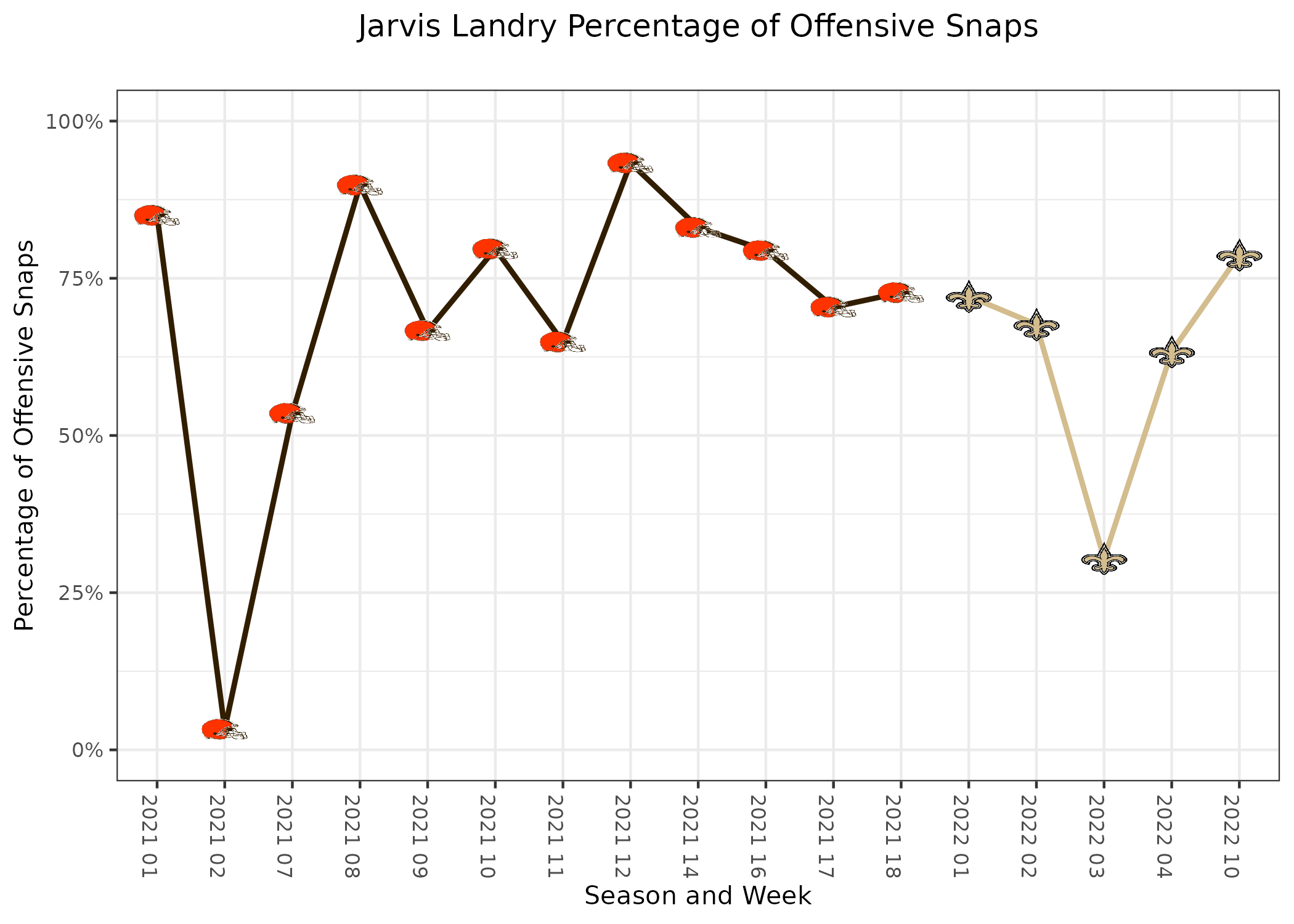 ---
Table Notes
• Snaps include plays called back due to penalties, including offensive holding or defensive pass interference. The other three stats have these plays removed.
• Targets may differ from official NFL sources. The most likely discrepancy would be from a clear thrown-away pass, where the NFL may give the target to the nearest receiver, while this data will not.
• Carries are only on designed plays. Quarterback scrambles won't count for the total number of carries in the game.