Day 1 of the 2023 NFL Draft is in the books, and one of the wildest first rounds in recent memory has resulted in several huge winners.
 Here are the biggest winners and losers from a crazy Day 1.
More PFF draft content:
LIVE Draft Tracker | Mock Draft Simulator | 2023 NFL Draft Guide
Top 200 Big Board  | PFF Mock Drafts | Measureables & Workout Data
NCAA Premium Stats | Draft Rankings By Position | Prospect Superlatives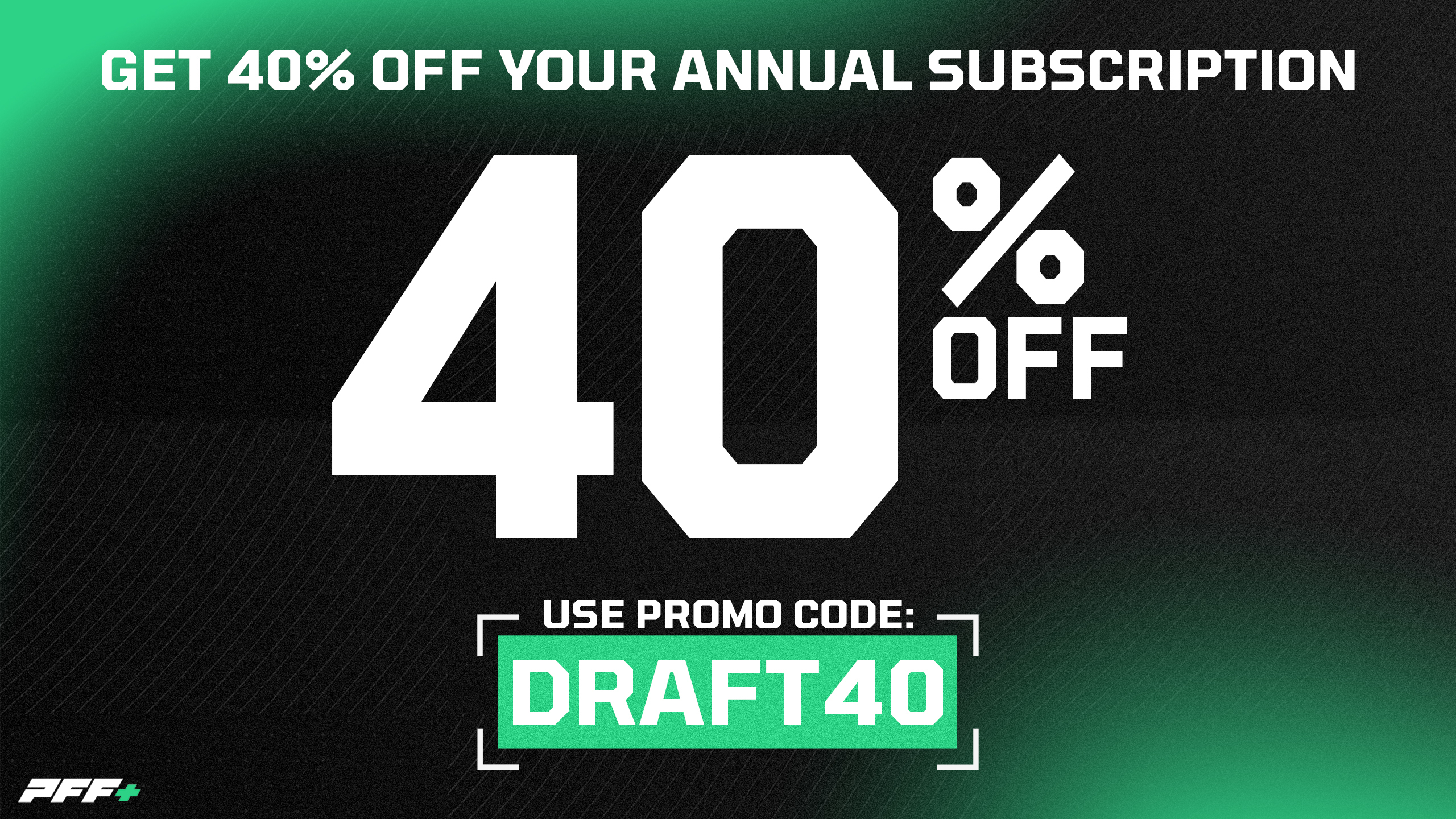 ---
Winners
Picking Devon Witherspoon at No. 5 overall was a left-field selection by the Seahawks, but one that I love. Witherspoon has elite coverage skills and a feisty nature of play that makes him perfect for Seattle. He allowed just a 25.3 passer rating when targeted last season. Opposing quarterbacks were around 13 points better off just throwing the ball at the dirt every play than challenging Witherspoon's coverage.
With their second pick, the Seahawks took Jaxon Smith-Njigba, the consensus top wide receiver on the board. It's a weak year for wide receivers, but JSN was seen as the safest pick and a player who will be good; the only question is how big of a role he can have. For Seattle, which already has D.K. Metcalf and Tyler Lockett, his floor within that offense is incredibly high. I rarely saw a mock draft that had him make it as far as the Seahawks' second pick, so for them to snag him there is outstanding value.
Jack Campbell was No. 44 on the consensus big board and No. 39 on the PFF big board. Some mock drafts saw him sneak into the first round in the final few picks, but for him to be selected at No. 18 overall by the Detroit Lions must have exceeded his wildest expectations. There is a lot to like about Campbell, particularly in this draft that is weak at off-ball linebacker as well as thin when it comes to prototypical linebacker size, but that is still an obvious reach by the Lions. Campbell recorded a 91.9 PFF grade last season at Iowa and now gets to be at the center of an improving Detroit defense.
The Eagles played this draft perfectly. Jalen Carter is arguably the No. 1 talent in the entire class but slid a little because of character concerns following an arrest and plea deal to two misdemeanors stemming from a January car crash. He stood out on tape on the best defense in college football history and now gets to join a team that also loves to rotate its defensive linemen and also features multiple former teammates from that defense to help him transition to the league. All it cost the Eagles to jump up one spot and select him was a 2024 fourth-round pick. 
They then stayed patient with their second selection and grabbed Nolan Smith, another standout from that Georgia defense. Smith has exceptional athleticism and posted an outstanding pass-rush win rate of 25.5% last season. The Eagles are one of the few teams that won't need him to dramatically increase his workload from college, and they can offer the smaller-bodied Haason Reddick as a mentor.
---
Losers
The Lions made arguably the two biggest reaches in the first round, and they did it for players at non-premium positions. It's difficult to spin that as anything other than a disappointing draft performance, even if the players end up succeeding.
There is a body of evidence that shows that reaching in the draft versus the consensus board leads to an increased failure rate of the picks, and the two players they selected represent a combined reach of 39 total picks relative to the two players' position on the consensus board. 
The one thing that saves things is the extra draft capital that they have been able to amass and what they can still do on Day 2.
This one is obvious. Twenty-four hours ago, Levis was the favorite to go No. 2 overall. The Texans decided C.J. Stroud was their guy, the Colts followed suit with Anthony Richardson and all of a sudden Levis was the guy without a chair when the music stopped. His fall still hasn't stopped, and he was forced to sit out the first round in the green room and never heard his name called. Levis has some major concerns as a prospect — a 68.8 PFF grade last season and just 26 big-time throws in his entire college career — but he has too much talent to be completely ignored.
Branch may have suffered from being an unusual player and teams having difficulty determining exactly what he is at the next level. You have likely seen him labeled as a cornerback and a safety at different outlets, and it's because he was essentially both at the college level or playing a hybrid role somewhere between the two. His workout numbers weren't spectacular, and so teams just didn't view his role as a valuable one worth targeting in the first round.
Branch has incredible versatility and is too good at virtually everything he does to not make an impact at the next level. Though he's losing money on his rookie contract, I suspect he will make it up on his second deal.