College football award watch season has finally arrived, which means it's time for PFF to reveal preseason picks for the most prestigious honors in the game.
Today, we dive into the Outland Trophy, which is dedicated to the best interior lineman in college football each year.
With the help of PFF's College Football Preview Magazine, PFF grades, advanced stats and, of course, the tape, here is a look at PFF's favorites and a list of other names to watch.
Editor's Note: This is a PFF preseason watch list that is in no way affiliated with the Outland Trophy.
THE FAVORITES
Linderbaum went from defensive tackle to the best offensive lineman in college football in just two years. He played both sides of the ball in high school and was recruited to play on the interior defensive line, where he logged 18 snaps in his first season. He then flipped to center for the 2019 campaign, where he started and recorded the fifth-best grade in the FBS at the position (81.7).
This past year, Linderbaum claimed the No. 1 spot with an astounding 91.5 PFF grade, featuring just three pressures allowed on 280 pass-blocking snaps.
Munford is taking advantage of his "super senior" year and returning to school for the 2021 season, a big positive for the Buckeyes. He was a decent starter at left tackle for Ohio State in 2018 and 2019, but he improved his play even further in 2020, posting a 91.8 PFF grade that ranked fourth in the FBS. His pass protection was nearly flawless, as well.
Munford stood strong against quality pass-rush units, such as Michigan, Clemson and Alabama, and he displayed tremendous processing speed against stunts and blitzes all year. He allowed just three pressures across 264 pass-blocking snaps, none of which were sacks or hits on quarterback Justin Fields. In turn, his pressure rate allowed was half a percentage point lower than any other Power Five left tackle.
Garrett was a four-star prospect and a top-100 recruit in the 2017 class, but he didn't consistently see the field until the 2020 season after playing just over 400 snaps in his first three college campaigns.
Yet, Garrett broke out in a big way in 2020, earning an astounding 88.9 pass-rush grade that trailed only Alabama's Christian Barmore — a first-round pick in the 2021 NFL Draft — for the best in the Power Five. Garrett may have generated only 18 pressures in eight games, but he won consistently. In fact, his 17.9% win rate also trailed only Barmore for the best mark in the Power Five. He is a force of nature with heavy hands, bound to wreak havoc again in 2021.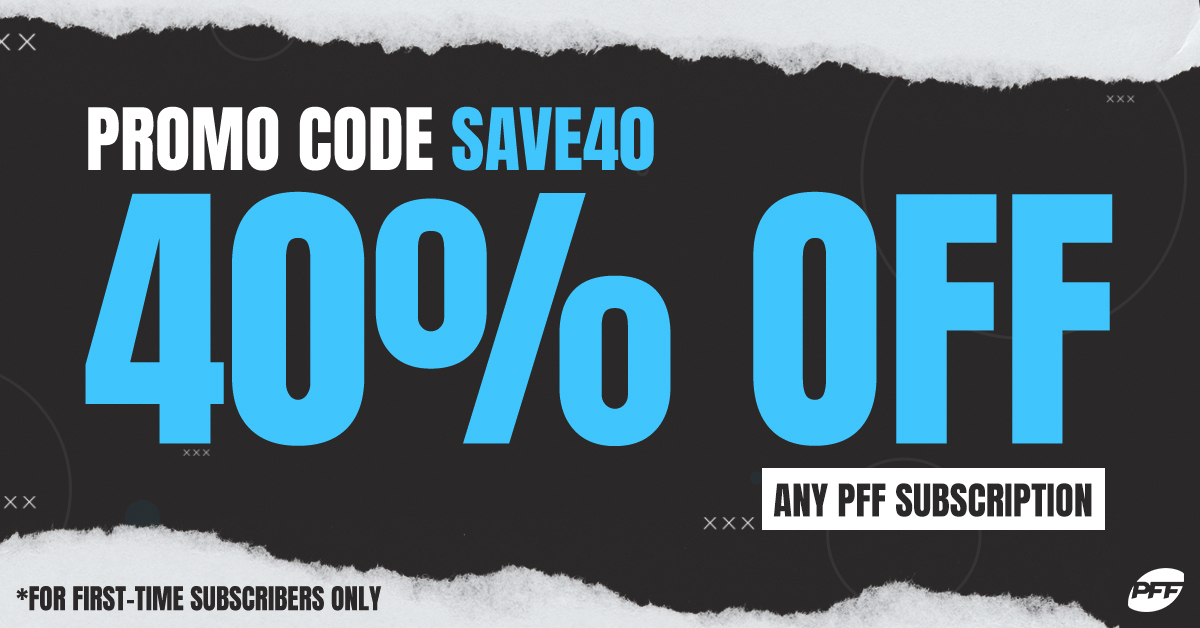 Arizona State's defense underwent a scheme tweak in 2020, which moved Lole from a versatile role that predominantly saw him on the edge to an every-down interior defender. And that paid big dividends, as expected. He was one of the 10 highest-graded Power Five defensive linemen against the run when playing defensive tackle in 2019.
That remained the case in 2020, but he was even better against the run and looked far more polished as a pass-rusher. In fact, Lole was the third-highest-graded Power Five defensive linemen when playing 3-technique this past season. The fact that he played only four games in 2020 and still came away with 18 pressures and 17 defensive stops is quite impressive.
The Irish, who saw four of their five starting offensive linemen leave for the NFL, landed one of the best players in the transfer portal in Cain Madden.
Madden started at right guard for Marshall over the past three years, providing great pass protection in each campaign. His grades in that facet came out to 84.6, 79.0 and 82.0. He was performing at unprecedented levels as a run-blocker in 2020, too, posting a 93.0 grade in that facet.
While Kinnard's pass protection is good, he gets the nod here largely because of his impact in the run game. The 6-foot-5, 345-pound right tackle has consistently paved holes for ball carriers over the past two years, generating a run-blocking grade of 89.1 in 2019 and 91.9 in 2020. Both marks ended up being among the 10 highest in college football.
Kentucky employed heavy doses of inside zone in that span, and zone concepts just happen to be Kinnard's bread and butter. No tackle has managed a higher zone run-blocking grade since 2019.
Gibson is an athletic defensive tackle-to-center convert. He flipped to the offensive side of the ball in the middle of the 2018 season, his second with NC State. Gibson was named the starting center for 2019, performed well and then broke out in 2020 in his second year holding the job. He posted a grade above 80.0 as both a run- and pass-blocker, something only five other Power Five centers accomplished in the past five years. Four of those five are now in the NFL, with the other being Linderbaum from last season.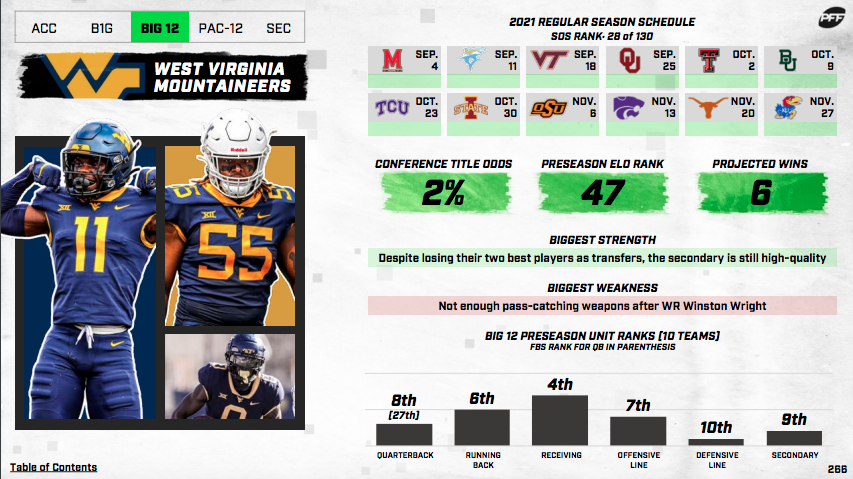 Stills emerged as a mauler in the run game last year and was undoubtedly the best interior defensive lineman in the Big 12. His 90.2 run-defense grade ranked second to Alim McNeill — formerly of NC State, now with the Detroit Lions — for the best in the Power Five. He came away with 15 tackles for loss or no gain — four more than anyone else in the Power Five. And he was one of three interior defensive linemen to finish with top-10 marks in negatively and positively graded play rate against the run.
Neal is an absolute unit at 6-foot-7 and 360 pounds, and he is living up every bit to his recruiting status. In the 2019 class, Neal was a consensus five-star recruit who ranked No. 7 nationally, according to 247Sports. He started from Day 1 in 2019 at left guard and earned a 71.2 PFF grade. Then, he moved to right tackle for the 2020 season and really elevated his play to top-tier status.
With the help of his brute strength, length and athleticism, Neal recorded an 83.7 PFF grade in 2020, ranking fourth in the Power Five. He laid down a whopping 12 big-time blocks in the run game, which was the second-most in a single season by a right tackle in the seven years since PFF began grading college football.
Salyer had "breakout" written all over him in 2020 after shining on limited reps all across the offensive line in previous seasons. The 2018 four-star — who ranked 10th nationally, according to 247Sports — excelled in his first full season in a starting role, posting an 81.2 PFF grade. Salyer earned grades above 77.0 as both a pass-blocker and a run-blocker, something only 10 Power Five tackles accomplished this past season.
He showed growth as the season progressed and closed out his year with an impressive hot streak, ranking No. 2 among all Power Five offensive linemen in pass-blocking grade over his last four games (90.6). Salyer is capable of playing anywhere on the line at an extremely high level. He proved that in 2018 and 2019 before cementing it in Georgia's bowl game against Cincinnati when he played at left guard and didn't give up a single pressure on over 40 pass-blocking snaps.
PLAYERS TO WATCH (ALPHABETICAL ORDER)