T.J. Watt ranked tied for 33rd in pass-rush grade (67.8) with 10 sacks through Week 12 because he didn't win blocks at a high rate. His pass-rush win rate (12.4) ranked 43rd among the 69 edge defenders with 200-plus pass-rush snaps in the 13-week span, and 47.1% of his then 34 pressures were charted as 'unblocked' or 'clean-up/pursuit' pressures.
That Watt and his high 29.4 sack percentage (sack percentage divides a player's sack total by their pressure total) had the second-year standout on a fast-track for regression. However, Watt has managed to flip the script in Weeks 13-16 (four games).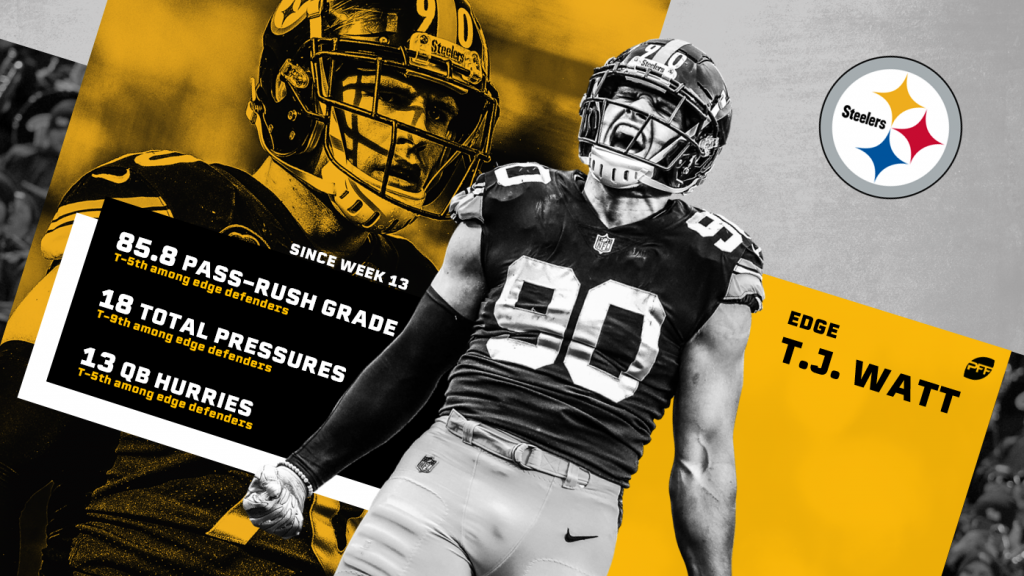 No edge defender won at a higher rate as a pass-rusher than Watt in Weeks 13-16, as he led his peers in pass-rush win rate (26.9) after recording just a 12.4 pass-rush win rate in his first 11 games of the year. Even though he's logged just two sacks in the span, Watt has earned the fifth-highest pass-rush grade (85.8) among the 47 edge defenders with 100-plus pass-rush snaps in the last four weeks.
To add perspective, Watt had just 38 pass-rush wins in Weeks 1-12 (290 pass-rush snaps); he picked up 34 pass-rush wins across his 121 pass-rush snaps in Weeks 13-16. And his wins have been pretty.
First and foremost, Watt's bread & butter, the speed rush to the outside shoulder and dip underneath, has improved and hit at a higher rate in recent weeks. In the play below, Watt beats New Orleans Saints' Will Clapp with speed off the edge and dips underneath the tackles outside shoulder to secure the sack.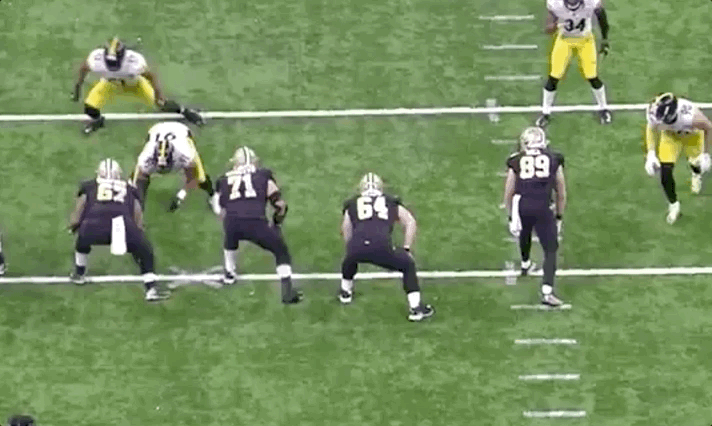 In Weeks 1-12, Watt picked up 13 pressures on outside moves, just five on inside moves and zero on bull-rushes. He was a bit of a one-trick pony if you will. In the four games after Week 12, Watt recorded seven inside pressures and a bull-rush pressure in addition to his 10 outside pressures, a product of expanding his arsenal of pass-rush moves – picking up more tricks.
Watt's inside swim move hit sparingly throughout the first half of the season, but offensive tackles likely didn't fear the counter until recently. Watt shows off his improved breaststroke to Los Angeles Chargers' Sam Tevi in the play below.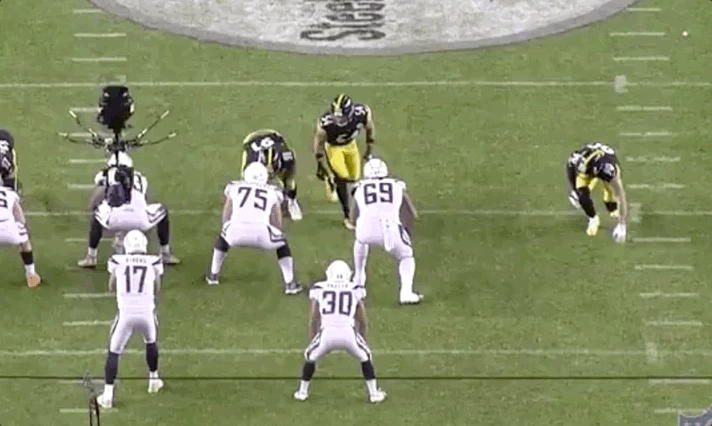 Tevi falls victim to Watt's quick, violent hands right at the contact point between the two and barely has time to recover and follow Watt as he goes after Bolts quarterback Philip Rivers. And Tevi's torture wasn't over.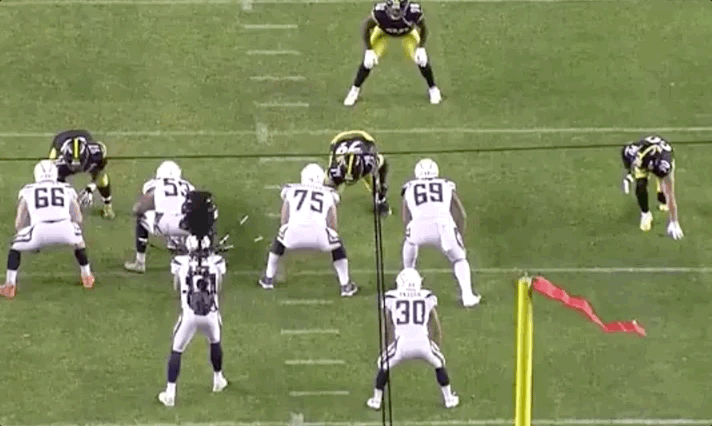 Here, Watt puts his improved inside spin move on full display. No, he doesn't pressure the quarterback nor does he really affect the play, but the win is still important and predictive of what's to come for the young pass-rusher.
Watt goes back to the spin in the following week against the Oakland Raiders, and rookie offensive tackle Brandon Parker does a spin himself as a result. In the play below, Watt turns Parker around with the spin and forces Derek Carr out of the pocket and into an eventual throwaway.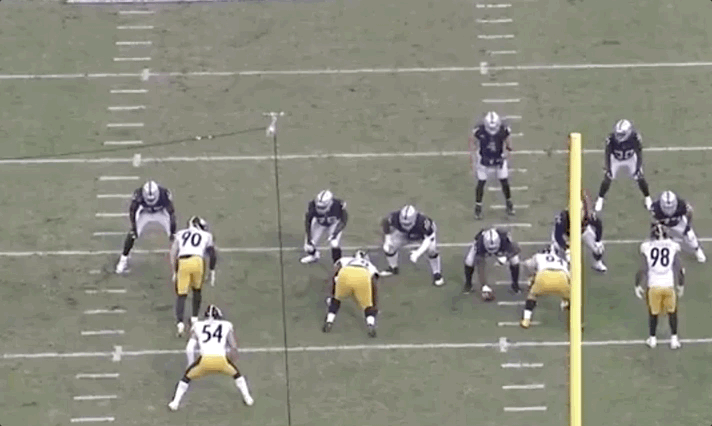 Two weeks later, Saints' Ryan Ramczyk, one of the NFL's best pass-protecting offensive tackles this season, finds himself in the spin zone courtesy of Watt.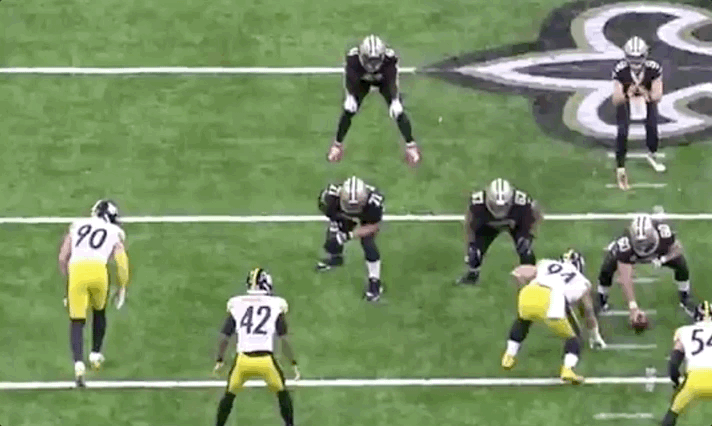 Developing a counter move outside of one's bread & butter is paramount to sustained pass-rush success in the NFL. Watt's inside spin and inside swim moves are finally starting to hit home, which, if sustained across a larger sample size in 2019, could earn him a seat among the league's best at the position sooner rather than later.