The more football you watch, the more patterns you see in the game. The more patterns you see in the game, the more you realize how truly special the players that break those patterns are. The players that can make plays that few – or sometimes no – other players can make are the true game-changers in the league. Even though he's only has played 553 snaps in his career up to this point, it's already abundantly clear that San Francisco 49ers linebacker Reuben Foster is one of those players.

In a day and age where Cover-3 is played on almost a third of all defensive snaps (or 41.8 percent in the 49ers case last year), defensive coordinators have to get creative in how they defend the seams. With three deep zones covered, as you'll see in the image below, there exists two sizable gaps up the middle of the field that offenses can exploit.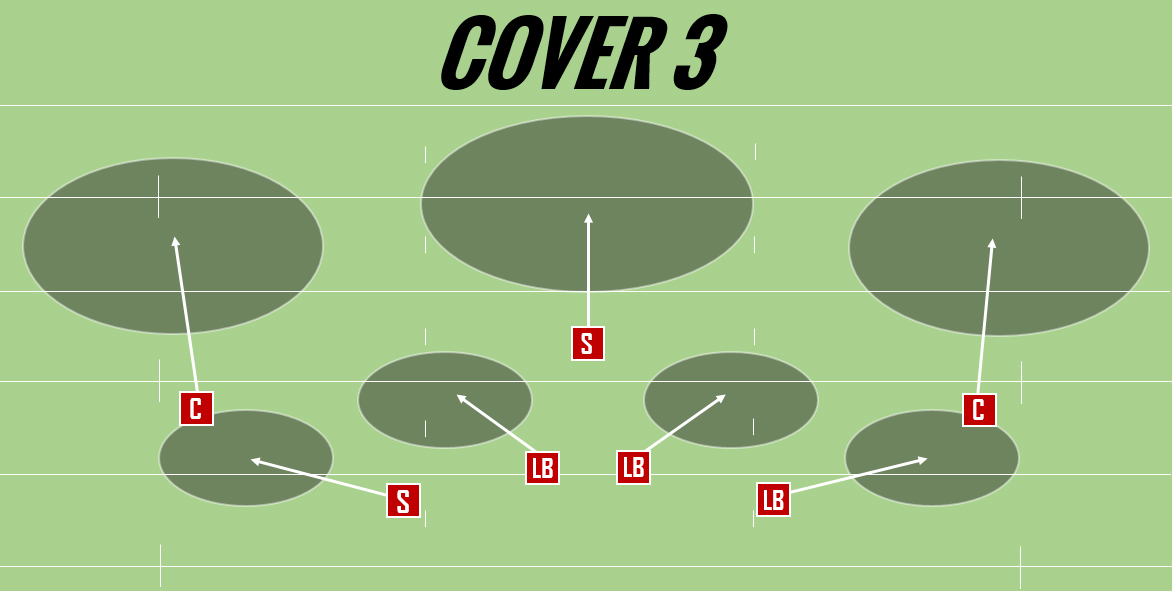 There are a handful of tweaks a defensive coordinator can make schematically to bland Cover-3 to deal with these weak spots, but by far the most preferable is to simply have linebackers that can move and cover ground like a defensive back.
Enter the 49ers first-round pick from a season ago.
Foster showed a penchant for playmaking well beyond his years as a rookie. In his first preseason game of 2018, that was once again on display. In fact, Foster made a play so rare, that I'm writing an entire article about it. Right at the end of the first quarter, the former Alabama linebacker broke up a deep crosser off play action intended for Tavon Austin in Cover-3.
Reuben Foster breaking up a ball on the sideline from hook in C3 is not normal pic.twitter.com/OTOL5XvB0x

— Mike Renner (@PFF_Mike) August 13, 2018
The deep crosser off play action is such a deadly concept against Cover-3 for a number of reasons:
The route cuts through multiple defenders' zones and has to be passed off accordingly
Play action sucks up the linebackers and widens those aforementioned weak spots
It can pit a wide receiver against a linebacker in coverage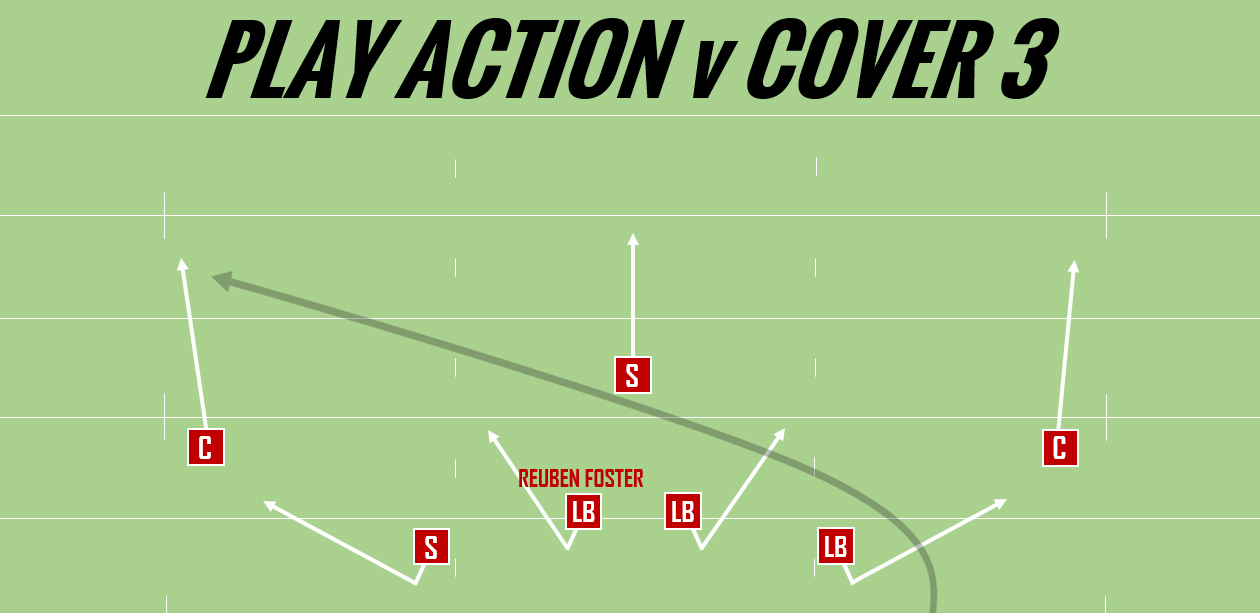 This is a play that we see made across the NFL maybe a handful of times all season long because it takes perfect execution and exceptional skill to defend. Far more often, we are left scratching our heads trying to figure out which player was supposed to be in coverage because the defense completely busted. Foster makes it look easy though – and it's not even the first time he's done so in his brief NFL career. The very last game he played, Foster cut off the deep crosser against Austin once again.
I completely forgot that Foster did nearly the same thing to Tavon Austin the last time both were on the same field pic.twitter.com/jzbCe29d3W

— Mike Renner (@PFF_Mike) August 14, 2018
There's four critical abilities a linebacker must have in order to make this play. The first is the ability to read keys and recognize that it's a fake quickly. As you can see below, Foster has already planted to go backwards before any of the other 49ers underneath defenders.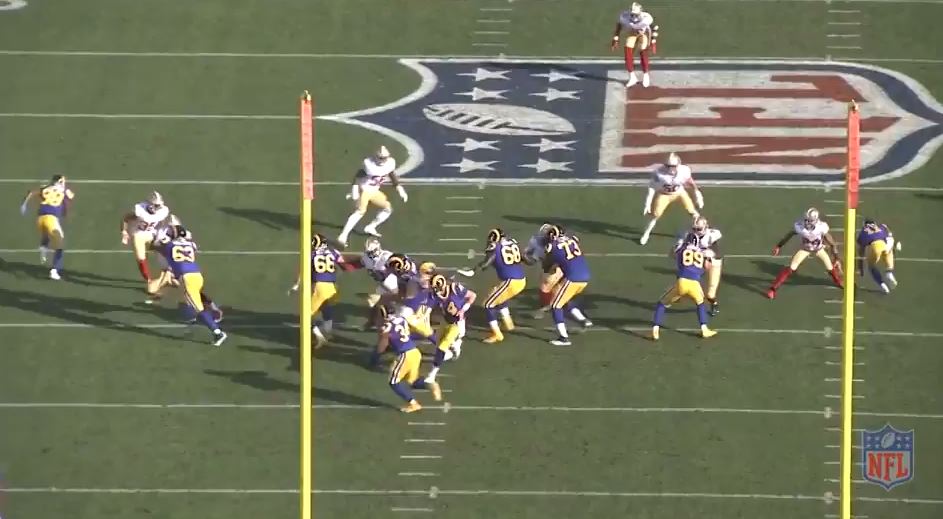 He immediately starts gaining depth to get back in position. The second ability – and arguably the most impressive – comes about two steps later. His eyes immediately lock in on Austin as Foster's instincts and film study tell him exactly what's coming next.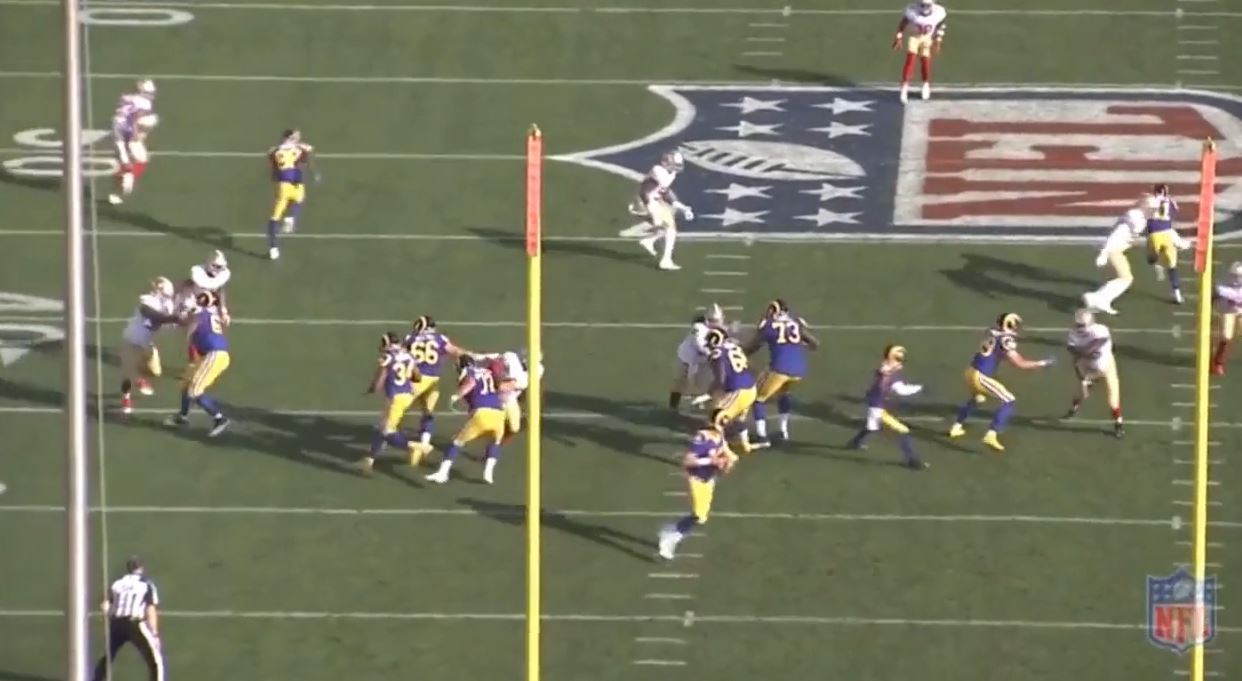 The third ability is pure athleticism. Running stride for stride with Austin is a skill that Foster possesses that cannot be taught.
The fourth ability comes at the very end: ball skills. On both plays, Foster turns and locates the football well before it gets to it's target and ensures an incomplete pass on both.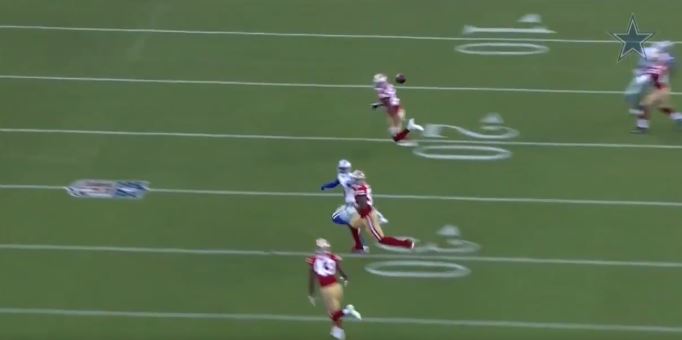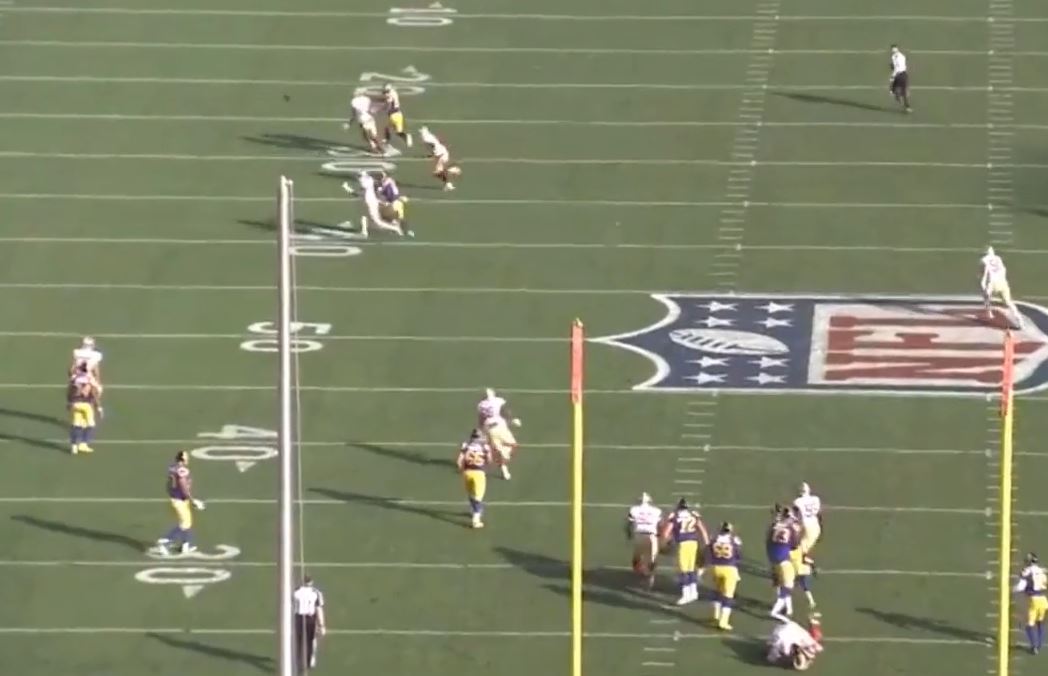 It may only be one play, but it's one play that shows of a rare skillset that transfers to almost every play a linebacker is asked to make in the course of game. Quick processing, instincts, athleticism and ball skills – Foster has it all.
And he's ready to join the ranks of the NFL's elite in 2018.