Rushing production is largely dependent on the run blocking ahead, so adding road graders at guard and center in the offseason can often take an NFL team's rushing attack to the next level.
Here's a list of the top-five interior offensive linemen entering the 2019 NFL Draft ranked by run-blocking grade in 2018.
[Editor's Note: To view more of Pro Football Focus' advanced stats and grades for draft-eligible players, check out our 2019 NFL Draft Guide. All EDGE and ELITE subscribers already have access to the guide, and for those who don't, you can get your copy for as low as $9.99!]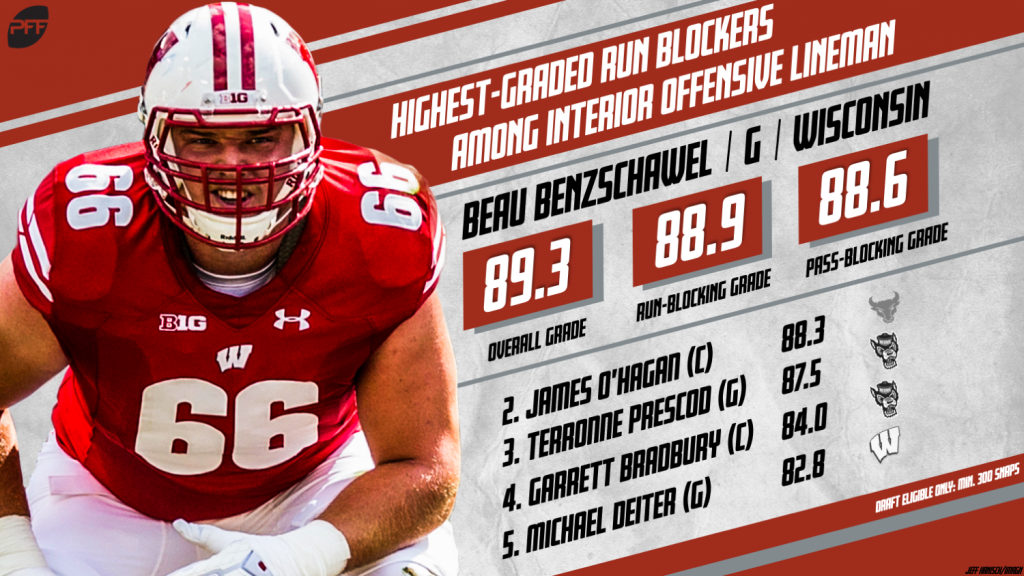 1. G Beau Benzschawel, Wisconsin
The 6-foot-6, 309-pound Beau Benzschawel is a menacing run blocker with above-average size and athleticism for the guard position. He has started games at right tackle, guard and center throughout his collegiate career, and he played tight end, defensive end, basketball and baseball at Wisconsin's Grafton High School. He led all qualifying draft-eligible interior offensive linemen in run-blocking grade (88.9) and ranked second among all FBS guards with 200-plus run-blocking snaps in positively-graded run-block percentage (19.68%) in 2018.
2. C James O'Hagan, Buffalo
Buffalo's James O'Hagan is flying under the radar in the 2019 class coming out of the MAC's University of Buffalo, but his 2018 grades and advanced stats are quite impressive. He ranked second behind Benzschawel in run-blocking grade at 88.3 in 2018, and his 17.59% positively-graded run-block percentage ranked third among qualifying FBS centers.
3. G Terronne Prescod, NC State
Terronne Prescod's teammate, Garrett Bradbury, is getting a lot more love from the media this offseason, but he still finished the 2018 season ranked ahead of Bradbury in run-blocking grade (87.5) in 2018. He also ranked third in positive run-block percentage (17.98%).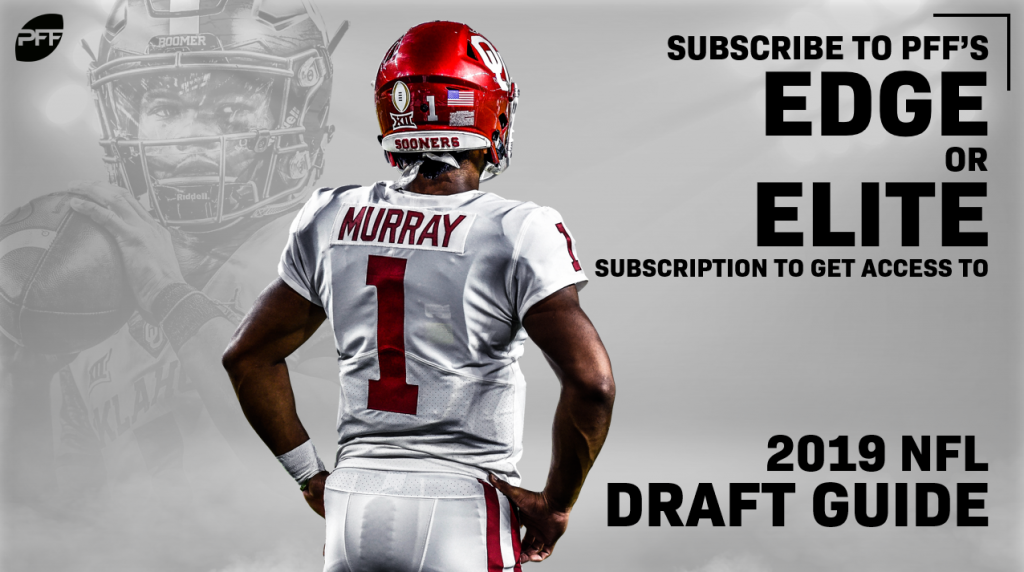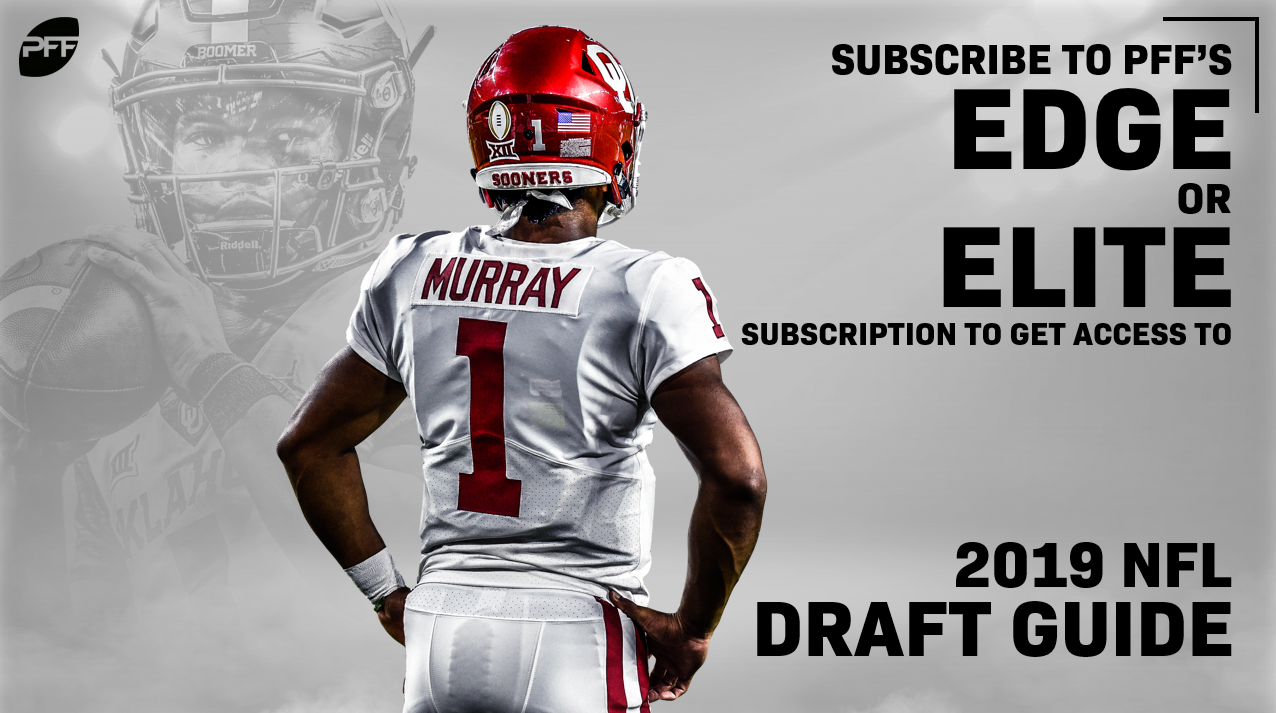 4. C Garrett Bradbury, NC State
Bradbury anchored one of the FBS' best outside zone rushing attacks in 2018, earning an impressive 84.0 run-blocking grade in the process. He also led all qualifying FBS centers in positive run-block percentage at 19.77%.
5. G Michael Deiter, Wisconsin
The other guard at Wisconsin, Michael Deiter comes in at fifth on this list with his 82.8 run-blocking grade and fourth-ranked positive run-block percentage (17.05%) in 2018. He, like Benzschawel, has played up and down the offensive line, picking up starts at guard and center in 2016, first-team all-conference honors at left tackle in 2017 and second-team All-American honors at guard in 2018.