There's no consensus top quarterback in the draft class, though as many as six signal-callers have had at least some level of first-round hype. From productive quarterbacks, to high-upside guys, to quarterbacks with incredible running ability and questions in the pass game, this class has it all and there will be plenty of drama, and perhaps movement, with so many QB-needy teams around the league.
Version 2 of the 2018 NFL Draft Guide is here! For PFF Edge & Elite subscribers, a comprehensive guide featuring player profiles of signature stats, grades and exclusive PFF content including position by position rankings. Find out more information here and join PFF now!
Here's a look at PFF's quarterback rankings that encapsulates our grading of every snap dating back to 2014 as well as a deeper dive into film study on each player.
[Editor's note: These rankings were originally posted on March 1, edited on April 9 following the 2018 NFL Scouting Combine and various pro day workouts, these rankings have evolved one final time on April 23 as we are just days away from the 2018 NFL Draft.]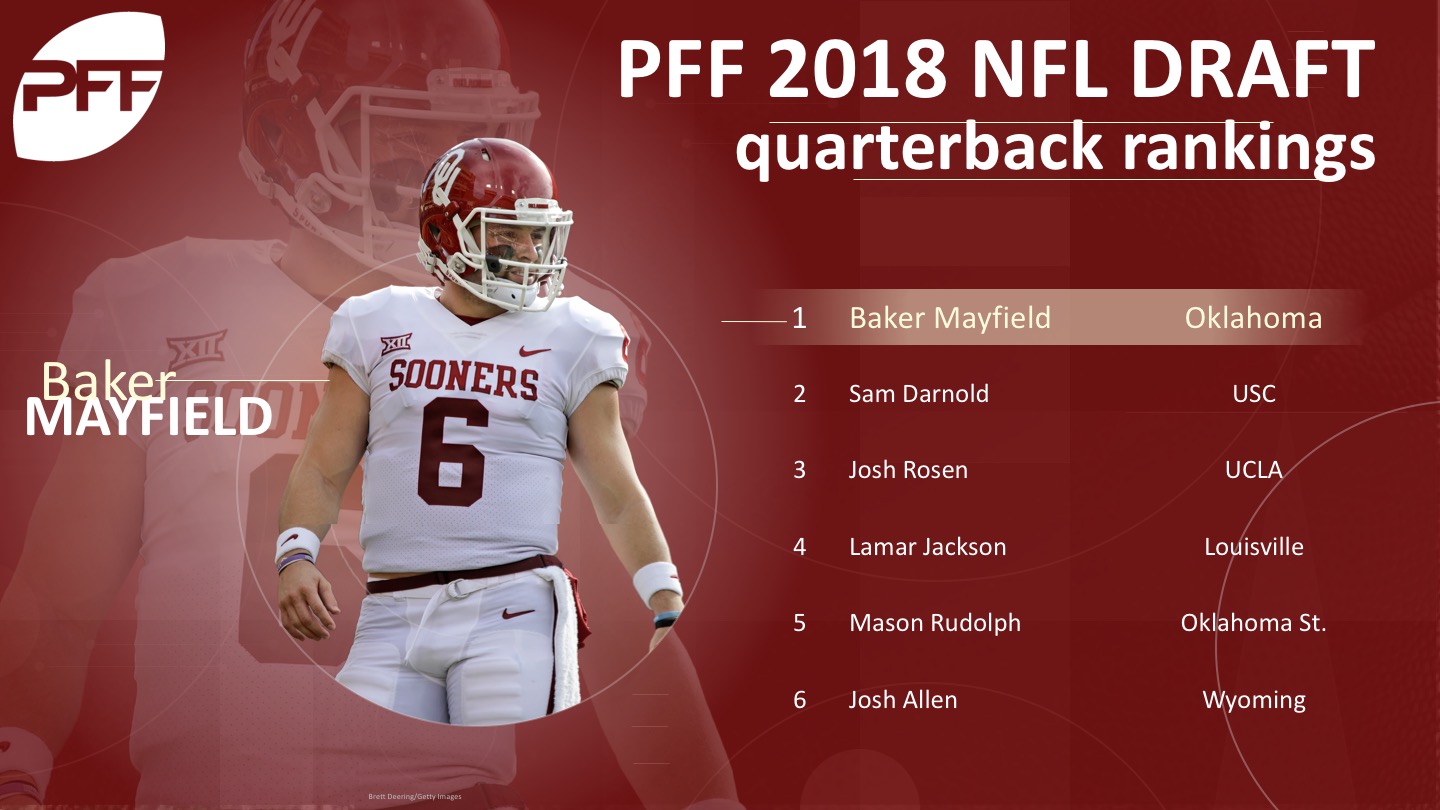 1. Baker Mayfield, Oklahoma
From a pure production standpoint, Mayfield has been in another class, and he has the necessary NFL tools despite questions about his height. He owns the two top PFF grades since 2014 and he possesses the arm, accuracy and playmaking ability to be the best quarterback in the class. Mayfield has posted the lowest percentage of negatively graded throws in the nation for two straight years and he led the draft class in big-time throw percentage last season, showing he has what it takes to create big plays down the field.
Subscribe to PFF Edge to continue reading
Already have a subscription? Sign In