Max Chadwick reveals this week's edition of his top-25 rankings in college football.
Notre Dame running back Audric Estime and Illinois interior defender Jer'Zhan Newton headline the college football Week 3 Team of The Week.
After a troubling start to the college football season, Max Chadwick breaks down what the Alabama Crimson Tide should do at quarterback.
Texas may be back for real this time following the team's 34-24 upset win over Alabama in Week 2 of the 2023 college football season.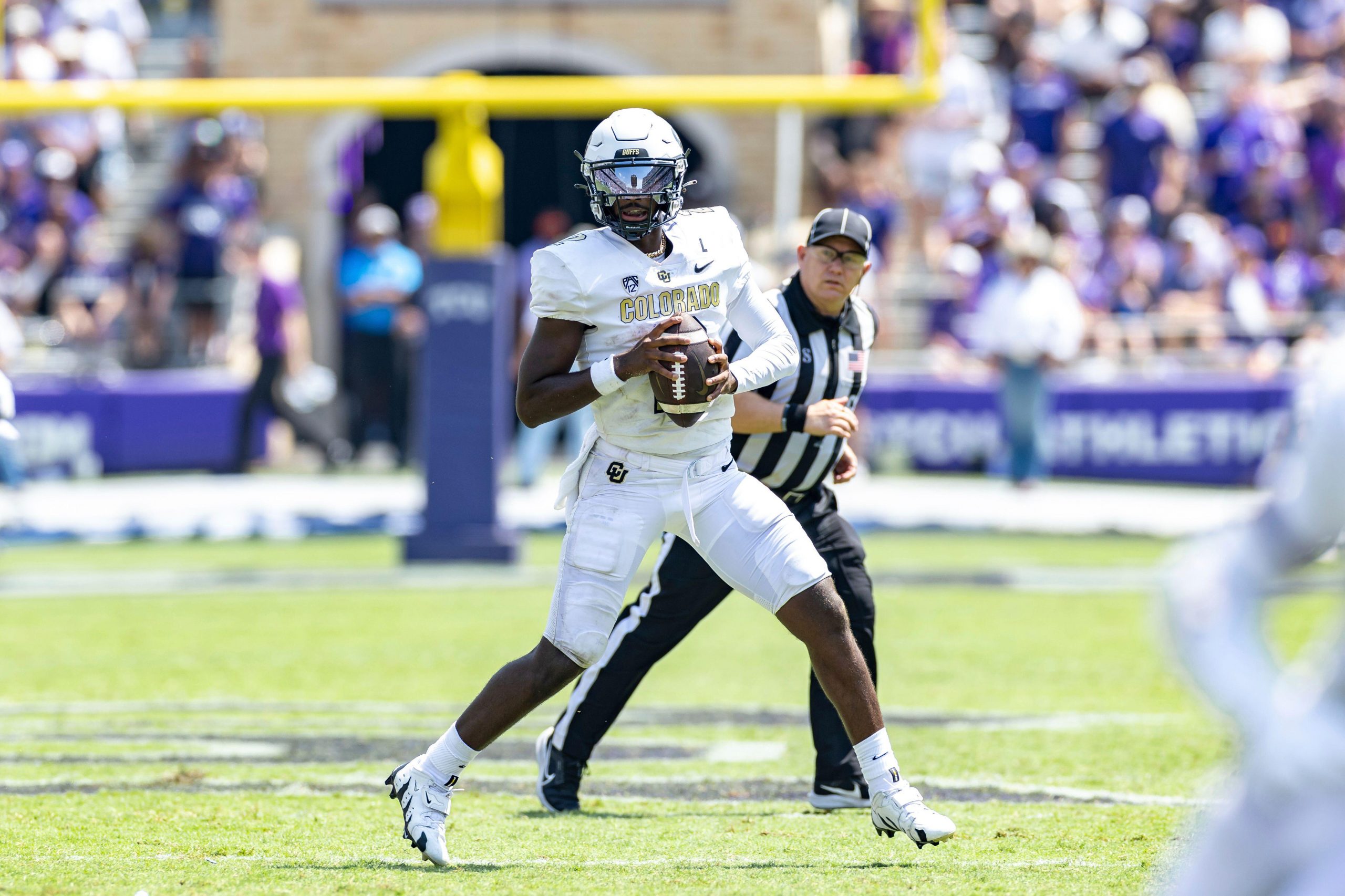 Miami Hurricanes QB Tyler Van Dyke is the highest-graded quarterback in the nation after three weeks of play, but Colorado's Shedeur Sanders isn't too far behind.
Thu, 21 Sep 23 17:25:40 +0000
by Mitch Kaiser •
12 hours ago
How to watch each of the top Week 4 college football games, in addition to analysis and predictions.
Thu, 21 Sep 23 09:45:31 +0000
Power Rankings are PFF's NCAA power ratings based on weekly player grades in each facet of play. These power rankings are adjusted based on coach, quarterback and the market each season.

Available with

PFF's exclusive metrics provide matchup previews, position rankings, grades, and snap counts.

Available with

Our exclusive database, featuring the most in-depth collection of NCAA player performance data.

Available with
PFF College News & Analysis
PFF brings you in-depth analysis for college football, including college player grades, prospect profiles, and rankings.